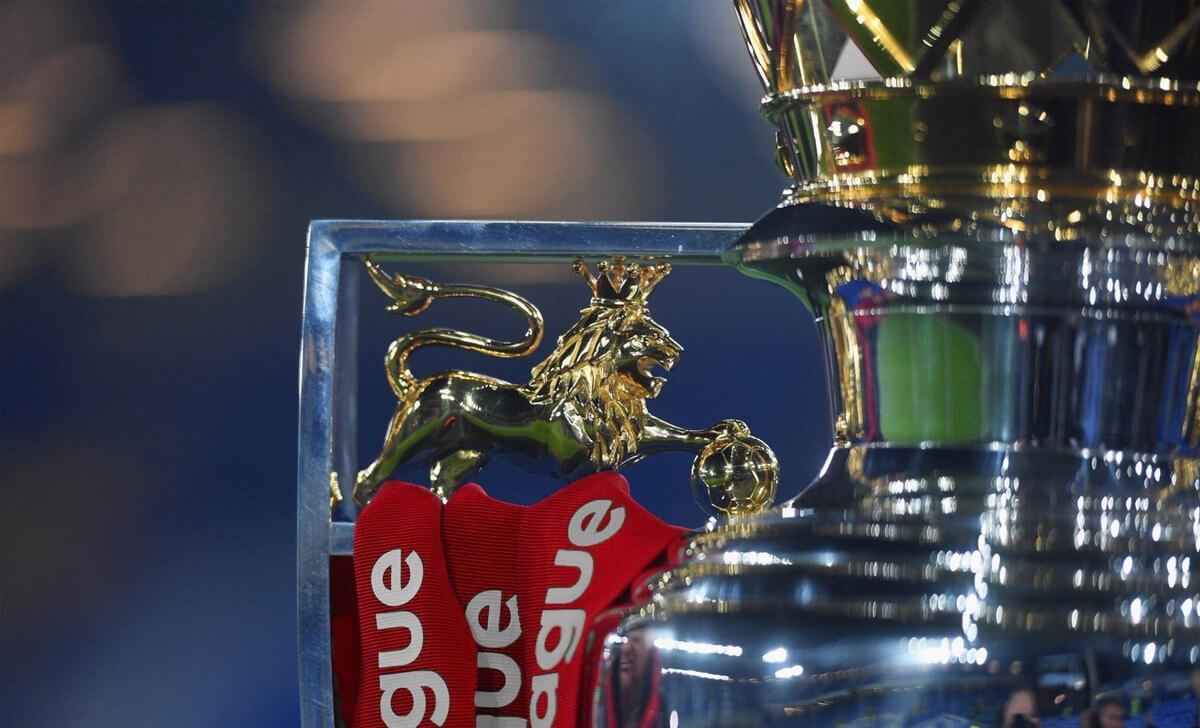 The EPL Gets the Green Light to Return Next Month and Liverpool Will be Crowned Champions in July
The EPL has been put on hold since March 13 because of the health crisis that the whole world is dealing with. Since then, the League has been vocal about resuming the matches sometime in June and good news for the League and its fans, the EPL is already given the green light to come back on by June 1.
This would surely make a lot of fans happy and excited. Many of them have been waiting for the EPL matches to come back on so that they can finally place their bets on their favorite teams once again. Based on reports, many punters have turned to online casino gaming on sites like 10Cric Casino while they wait for major sports events to come back. It helps people cope with what's happening, but the government also believes that major sports events coming back on could help lift the spirits of the nation.
Now, the EPL could be back as early as June 1, but this will still depend on whether there will be spikes in the infection cases or not.
It's not just the EPL that the government gave the green light to. All other professional sports in the UK are also given permission to resume next month. This is as long as the events will take place behind closed doors. This is to make sure that they avoid the risk of large-scale contact.
In the rest of Europe, Germany's Bundesliga and Bundesliga 2 are already scheduled to resume the rest of their seasons this weekend. Spain's La Liga is also set to restart on June 12, but the health minister in Spain said that there is still no final decision regarding this matter. It is still possible that this will be held later in the summer instead. Either way, all these games will also have to take place behind closed doors.
Meanwhile, in Italy, when Serie A will restart remains unclear. What's reported is that the teams have been allowed to resume their training by May 18. France still doesn't have updates yet on whether the sports in the country will resume soon.
When it comes to how the EPL will resume, it will still be up to the league. It is likely that the remaining matches of the season will be held in neutral sites. Final details regarding this matter still need to be discussed between the league and the football clubs involved this season.
The return of the EPL would allow it to recover some of the 1.5 billion it lost because of the cancelled matches. Most of this amount is from broadcasting fees. If in case the EPL, doesn't continue at all, they will be losing a lot of money for sure.
The problem that the league may encounter when it comes to restarting the season is the involvement of the football clubs. Even if the government already allows them to come back on by June, if the clubs are not in favour of it, it's useless.
It's still hard to say that the majority of the football clubs will agree to play by June. This is especially right after a Brighton player tested positive for the virus last weekend. There are also football players who have already expressed their concerns about having to play again. They are simply scared for their health and their families. For the EPL to resume, the votes of 14 teams from the 20 teams that are involved in the league are needed.
If the EPL does come back on by June, they should be able to wrap it up by the end of July. This means that this is when Liverpool will finally be crowned as champions.
Liverpool sits on top of the charts with just six points away from winning. They have a total of 82 points and the second position is taken by Manchester City with 57 points. UEFA president Aleksander Ceferin said that there's no way that Liverpool won't be crowned as champions this season.
Ceferin said, "I see no way Liverpool would end up without the title. If it is played, theoretically they are not yet guaranteed, but practically it is decided. And if it could not be played, it would also be necessary to announce results."
"I do not see a scenario where would not be Liverpool," Čeferin added. "I understand that fans will be disappointed if it happens in an empty stadium or even at a boardroom table, but I believe they will win the title one way or another."
This will be Liverpool's first win since 1990 or after 30 years.