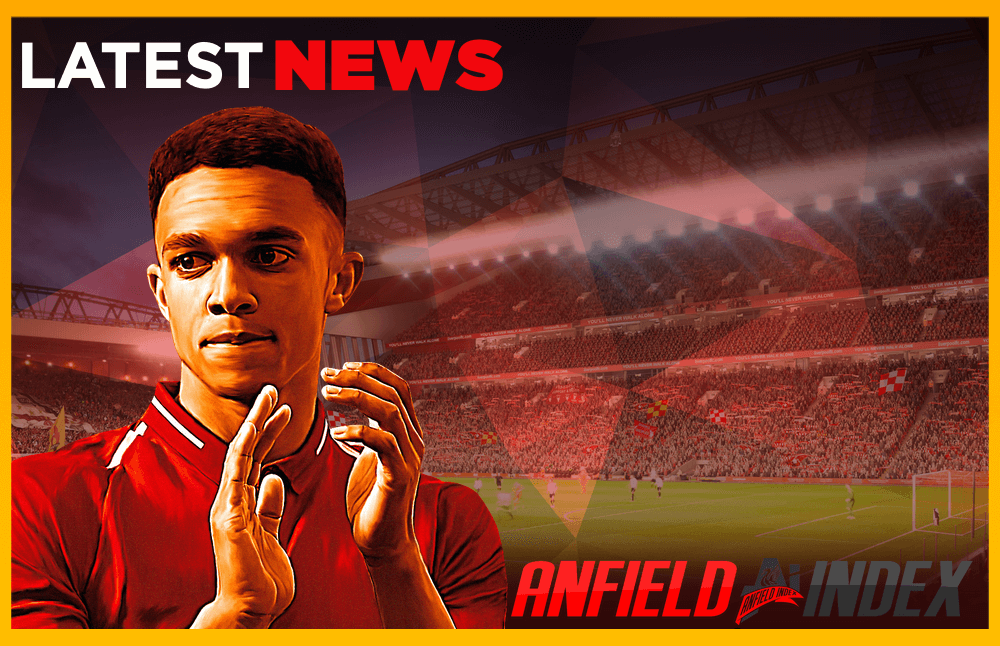 Can Alexander-Arnold be England MVP at 'Euro 2021'?
No matter which generation you come from, it is hard to remember a time when such a young core of England players held so much promise. As such, the postponement of Euro 2020 would have been felt most deeply by England players who are still under the age of 23 but playing with a sense of professionalism way beyond their years.
It goes without saying that Trent Alexander-Arnold, who is already a Champions League medal recipient, falls within that group of players. Regardless, a mere year's delay, to what could be his greatest moment as an international, should not prove disruptive.
One of Alexander Arnold's best performances of the season came against a Leicester team containing several Euro hopefuls.
Who will TAA face at the next Euros?
Alexander-Arnold's phenomenal form will make Liverpool odds-on within Premier League betting outrights ahead of the next full season. Thus, barring an unthinkable slump in form, Alexander-Arnold will amongst the first certainties for Gareth Southgate's 23 ahead of the next Euros.
Both of England's confirmed Euro opponents are familiar to the Southgate regime, with England most memorably vanquishing Croatia, and duly proceeding to the inaugural UEFA Nations League playoffs. Meanwhile, Czechia were the only team to beat England in the Euro qualifiers, but they were a distant second-best in the overall standings.
Based on the managerial choices and setups made in their nations' respective Euro qualifiers, Ivan Perisic (Croatia) and Jakub Jankto (Czechia) are the likeliest personal adversaries for Alexander-Arnold and his fellow defensive backline.
Overall, Alexander-Arnold should feel optimistic, as Perisic struggled in his Wembley duel against the similarly attack-minded Kyle Walker back in November 2018. In any case, Alexander-Arnold has outstripped Walker in just about every department this season, putting him firmly in contention to be England's number one right-back within 12 months.
England v Croatia in that dramatic UEFA Nations League matchday four clash. Alexander-Arnold was an unused substitute.
Friend to become foe
The identity of England's second group stage opponents remains pending, but in the event of Scotland's qualification, Alexander-Arnold's good friend Andrew Robertson will become a direct enemy for 90 minutes. The potential for Robertson to put up a great fight requires no further elaboration on here!
Following said match against a mystery opponent, Alexander-Arnold may well directly face off against Jakub Jankto. While he went into March having only scored twice in Serie A at club level (for Sampdoria), seven of his 11 goals in the league up to that point (since 2016/17) had been classed as either 'tap-ins' or long-distance shots.
Aside from showing Jankto's eye for goal and his work rate as a 'follow up' finisher, that also illustrates how closely Alexander-Arnold will need to man-mark him – particularly during the latter stages of play if England lead by a single goal.
TAA momentum equalled by few
Going into March, Alexander-Arnold boasted by far the highest tally of assists amongst English players in the Premier League and trailed only to countryman Jadon Sancho amongst the top leagues of Europe. Overall, he ranked joint-13th across Europe for assists by the same point – enough to be equal with Messi by that point, despite playing much further back that the Argentine idol.
The news for England, set once more to have ample Liverpool representation at a Euro finals, is still as good as it has ever been.