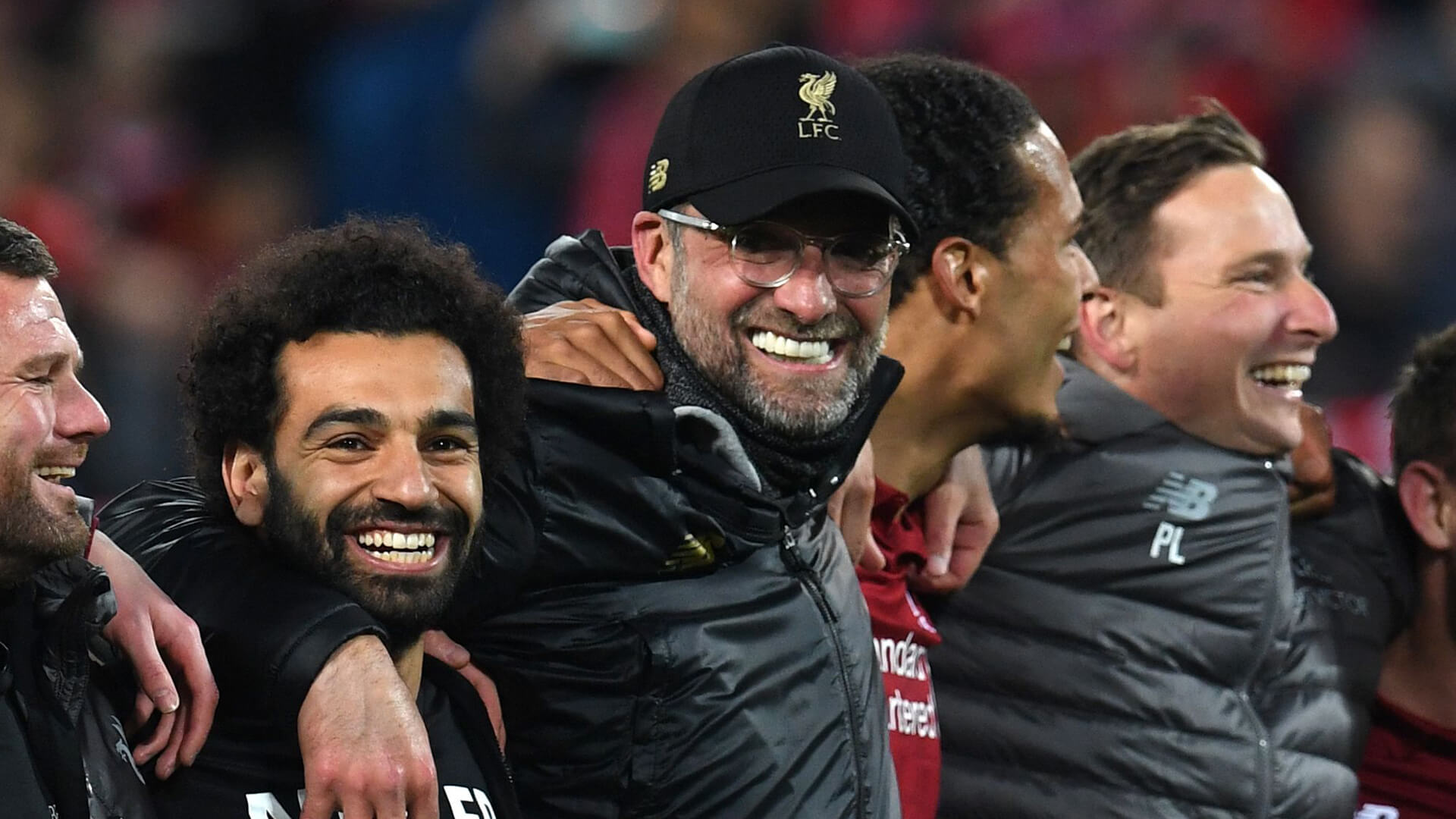 Are Liverpool The Best Team In Europe Right Now?

Liverpool have been dominant in the 2019/20 Premier League campaign so far and there is a strong argument to suggest Jurgen Klopp's side are also top of the pack when it comes to the best teams in Europe. Here is a look at how Liverpool compare right now against four of the biggest giants in European football.
Barcelona
Spanish champions Barcelona have been the benchmark for many teams over the past couple of decades in Europe.
Liverpool produced one of their all-time great European comebacks to defeat Barca in the semi-final of the Champions League last season. In that second leg at Anfield, the Catalan club just could not handle what the Reds threw at them.
Lionel Messi is still such a key player for Barcelona and at some point they are going to need a plan for what their team will look like without the Argentinian. Liverpool are fortunate to have a balanced team where it is hard to find any weaknesses. That can't be said for the La Liga leaders.
Bayern Munich
Bayern Munich have had a lot of success against English clubs over the last couple of years. They were far too strong for Chelsea at Stamford Bridge earlier this year, running out 3-0 winners in London. The German club have Bundesliga odds of 1/6, where they are bidding for their eighth straight title. They also look a good bet for the Champions League this season.
Robert Lewandowski is arguably the hottest striker in Europe right now. With the likes of Thomas Muller, Serge Gnabry and Kingsley Coman in their attack, they are a dangerous team. Bayern look to be the closest team to compare with Liverpool this year and if the two sides were to meet in the near future, it would be a very entertaining spectacle.
Juventus
Juventus have a narrow lead at the top of the Serie A table. They are facing serious pressure for the title from Lazio who are just one point behind them. Any team with Cristiano Ronaldo must be respected; however, Juve no longer seem to have that fear factor about them in Italy.
They will be fancied to overcome Lyon in their last 16 tie in the Champions League. In comparison to Liverpool though, the Italian club are a long way behind the European champions at this moment in time.
PSG
PSG have been trying for a number of years to be the leading powerhouses in Europe. In order for them to do that, they are going to need to win the Champions League.
The French side are probably as strong as they have been since they were taken over in 2011. Their front three of Kylian Mbappe, Neymar and one of either Edinson Cavani or Mauro Icardi is on a parallel with Liverpool. Although their front three is equally as impressive, the rest of the team is a long way short of what Liverpool have in their ranks.
All four of the above teams are impressive in their own right, but Liverpool are without a doubt leading the way in European football right now.