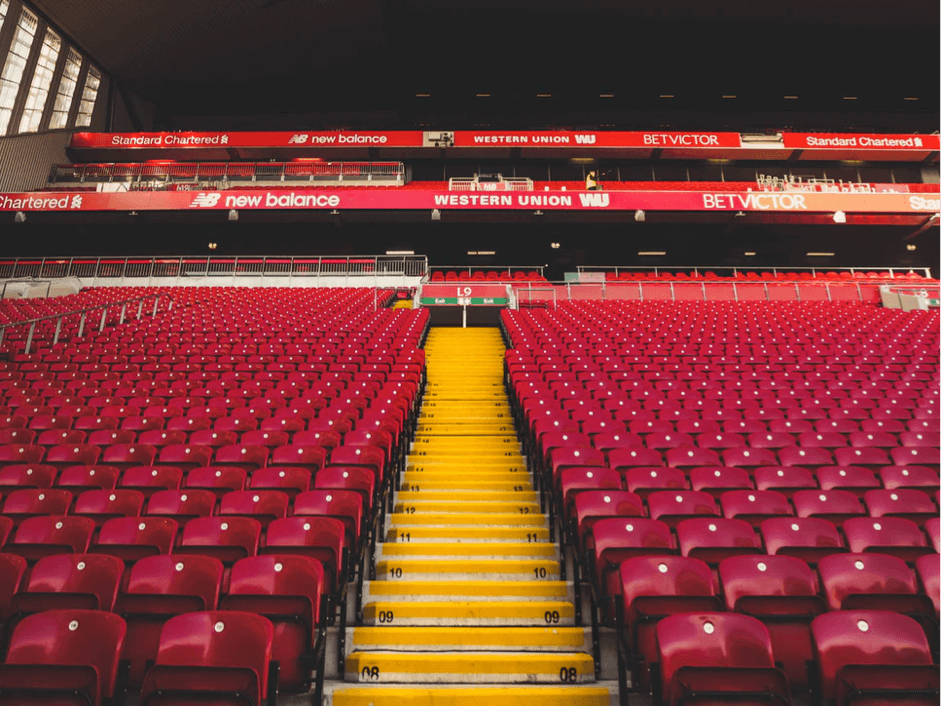 Liverpool FC now the Most Powerful Premier League Club for Sponsors

Unlike in most American sports, English football teams operate on a principle of utility maximisation. This means that they focus first on sporting success, placing profit maximisation second.
As a general rule, money follows success in football. If you're winning trophies you will be attractive to sponsors who want the increased exposure and to be associated with your success. You also attract more TV viewers, which leads to increased revenues too.
Several industries, including banks like Barclays, iGaming brands like www.casino.com/nz, and energy drinks companies like Monster, have all invested heavily in sponsoring English football in the hopes of building brand awareness among fans.
There have been club owners that have tried to go against this, most notably Lord Alan Sugar when he bought Tottenham Hotspur back in 1991. He was widely criticised for his management of the club, which saw a silverware drought and a revolving door of managers, with seven different appointments between 1991 and 2001.
The most profitable clubs in English football tend to be the clubs that are winning the Premier League and the other big trophies. This is why Manchester United became the first club in the world to build a brand worth more than $1 billion (£806 million), this excludes all of its physical assets which bring its total net asset value to more than £2 billion.
Even after not winning a Premier League title since 2013, the Red Devils were still commanding the most in sponsorship in 2018.
They reached this dominant position by being the most successful club for almost two decades, helping them to build up an international fan base, which in turn creates new revenue opportunities.
New King in Town
Now though, things are changing as their rivals from the next city over have seen a revival in their former glory. Liverpool has sat at the top of the Premier League table all season, and look set to win their first title in 30 years.
They've done it in style too, spending most of the season undefeated and remain on course to finish the season with the highest points tally ever achieved in the Premier League era.
This follows on from a season in which they won the UEFA Champions League and scored a total of 97 league points, a tally that would have resulted in a title in almost every other season.
This has all helped Liverpool to overtake United as the club with the most clout with sponsors. According to the POWA Index, which is an AI that monitors huge amounts of data, including betting odds, news reports and social media posts.
In February 2020, Liverpool overtook United to become the most powerful brand in English football with 18,549 points, building a 155 point lead.
What Does This Mean for Liverpool?
Looking at sponsorship deals that are currently in place, United still has some bigger contracts. For example, at £64 million, it's shirt sponsorship deal with Chevrolet is worth 50% more per year than Liverpool's. £40 million from Standard Charter.
However, Chevrolet has recently confirmed it won't be extending this deal and actually stated that it had "massively overpaid".
Moving forward, we are likely to see Liverpool move ahead of United in terms of the values of contracts signed. We are already beginning to see this, with the Reds recently signing a shirt deal with Nike that could be worth around £80 million per year.