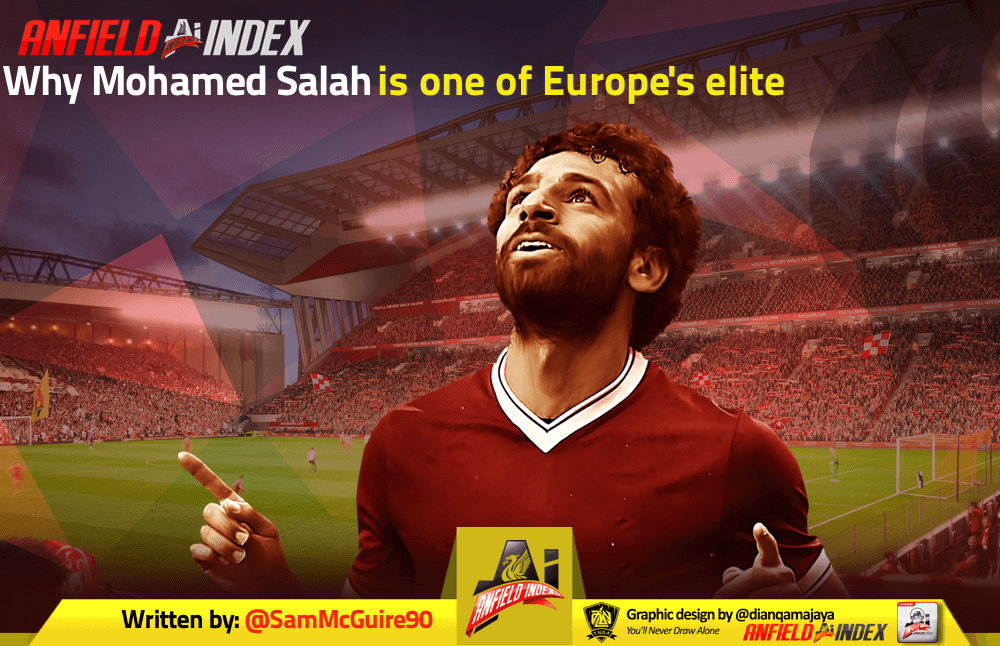 Why Mohamed Salah is one of Europe's elite

Since returning to the Premier League, Mohamed Salah has been utterly dominant. The Liverpool No.11 has claimed back to back Golden Boot awards and when the 2019/20 campaign was paused, the Egyptian had 16 goals to his name. A third Golden Boot was unlikely but not impossible. Remarkable considering he played a large chunk of the season carrying an injury.
His goals have helped fire the Reds to two Champions League finals and, barring a collapse never witnessed before, a long-awaited Premier League crown. Despite all of this, people seem to regularly downplay just how good Salah is. 
When the topic of which of the front three Liverpool should sell is brought up, Salah seems to, bizarrely, lead the way. When pressed to expand on their answer, people claim the former Roma man has been regressing ever since his first season at Anfield. There are suggestions that he's too greedy and he's the player who could be the easiest to replace. 
Granted, he's yet to repeat his exploits from the 2017/18 campaign but what he did during that season broke countless records. If you expect that on a yearly basis, you're bound to be disappointed. If Salah made what he achieved during his maiden season with the Reds the norm, he'd not be a Liverpool player for long. 
But that shouldn't detract from his achievements since. He's on course to score 20 or more league goals for the third successive season. Not only is he a goal threat, but he's also one of the most creative players in the league with an open-play expected assists average of 0.20. 
However, what makes Salah so special is just how consistent he is.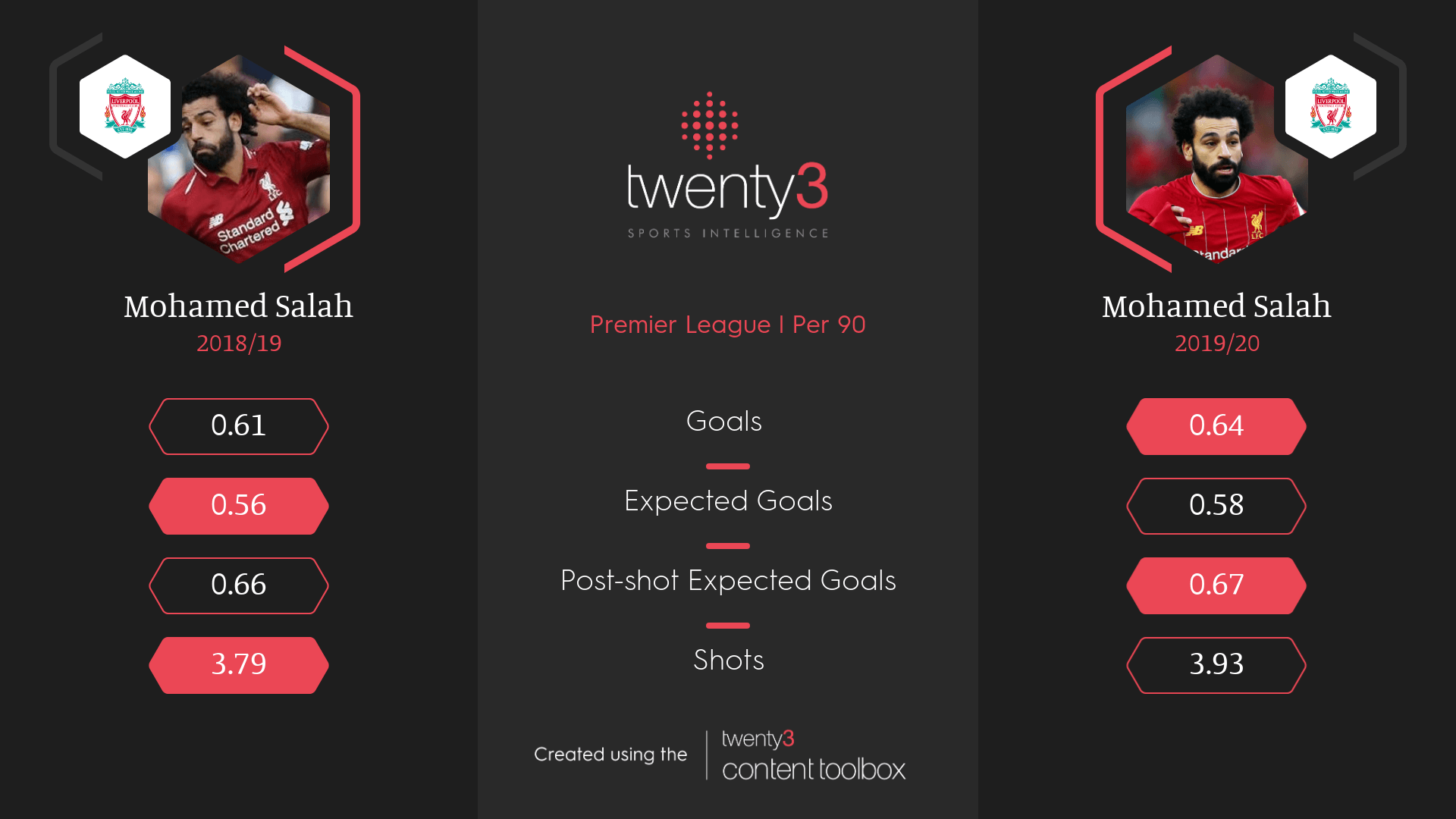 The graphic above, created by Twenty3 Sport, shows how unnervingly reliable the Liverpool forward is. It also shows that, despite claims to suggest otherwise, he's not regressing at all. His goal output over the past two seasons is eerily similar, as are his expected goals and post-shot expected goals averages. 
Furthermore, he's managed to slightly increase the number of efforts he's having. It's only a minimal change but it says a lot about him that he's into his third season as a one-season wonder and yet he's still finding ways to get shots off. People claim he's been figured out when the stats actually tell a different story. Hopefully, that myth has now been put to bed.
Instead of offering Salah up when Kylian Mbappe is mentioned, fans should be incensed by the thought of selling one-time Chelsea man while he's still at the peak of his powers. Replacing Salah's output would be near impossible, even for Michael Edwards' supercomputer.