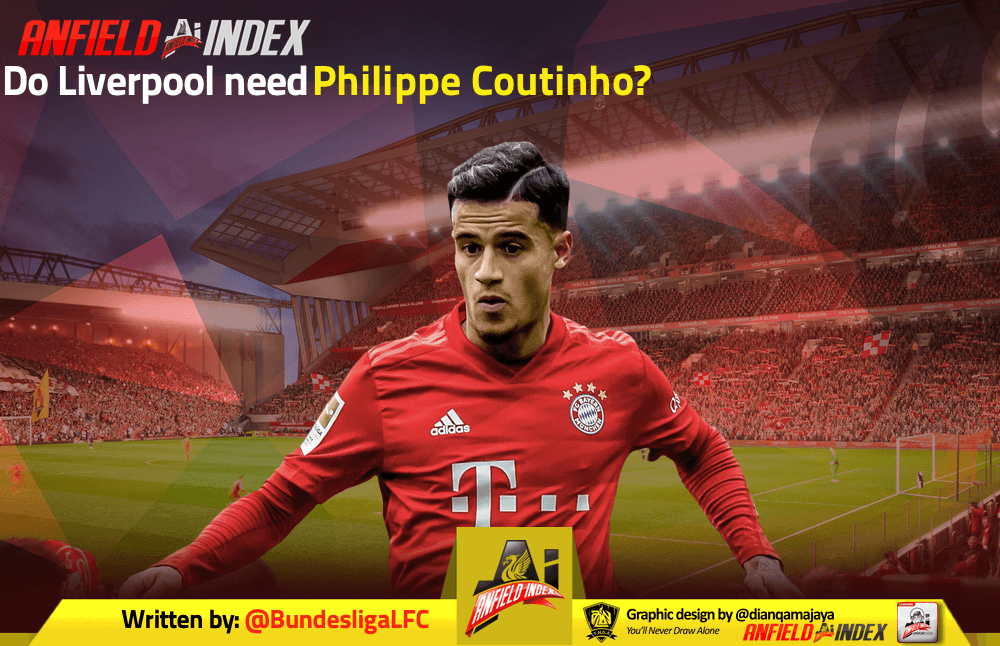 Do Liverpool need Philippe Coutinho?

It's that time of the year again. With transfers being discussed, Philippe Coutinho is once again being linked with a return to Liverpool. It's been a regular occurrence ever since he forced his way out of Anfield to secure a dream move to Barcelona. But that quickly turned into a nightmare. 
He was nothing more than a vanity purchase for the La Liga giants. After initially being rejected, they embraced their inner Michael Jordan and took it as a personal slight. Logic went out of the window and it was a pursuit driven by obsession. The Catalan club don't like hearing the word no. 
Coutinho was never going to set the Camp Nou alight, not while Lionel Messi was still the centre of attention. The former Inter man operates in the same areas as the legendary Argentine. He's also at his best when all of the play goes directly through him and this wasn't ever going to be the case at Barca, at least not while their No.10 was on the pitch.  
To say it was doomed from the off would be an exaggeration. But Coutinho had the impossible task of living up to his £140million price-tag while not being able to do what he's good at. It was a rigged game and he was destined to come up short. 
A loan spell at Bayern Munich looked like a positive move but the German juggernauts never really had any intentions to make him a permanent fixture in Bavaria. It always felt as though he was a short-term fix after missing out on Leroy Sane and being unable to sign Kai Havertz. He's been out of favour, too, with the form of Thomas Muller and the appointment of Hansi Flick not working in the Brazilian's favour. 
So, once again, he's being shopped around. If reports are to believed, he wants to return to Merseyside. It's a safe space for him and it's his best chance of rediscovering the form that made him arguably the best player in England. Jurgen Klopp knows his game inside out. Coutinho, for the most part, knows the Liverpool system better than any other potential arrival would. On paper, it's the perfect match. 
And if Liverpool could get Coutinho performing to the level he was at during 2017/18, they'd have a serious game-changer on their hands and depth they haven't had since the first few months of that campaign.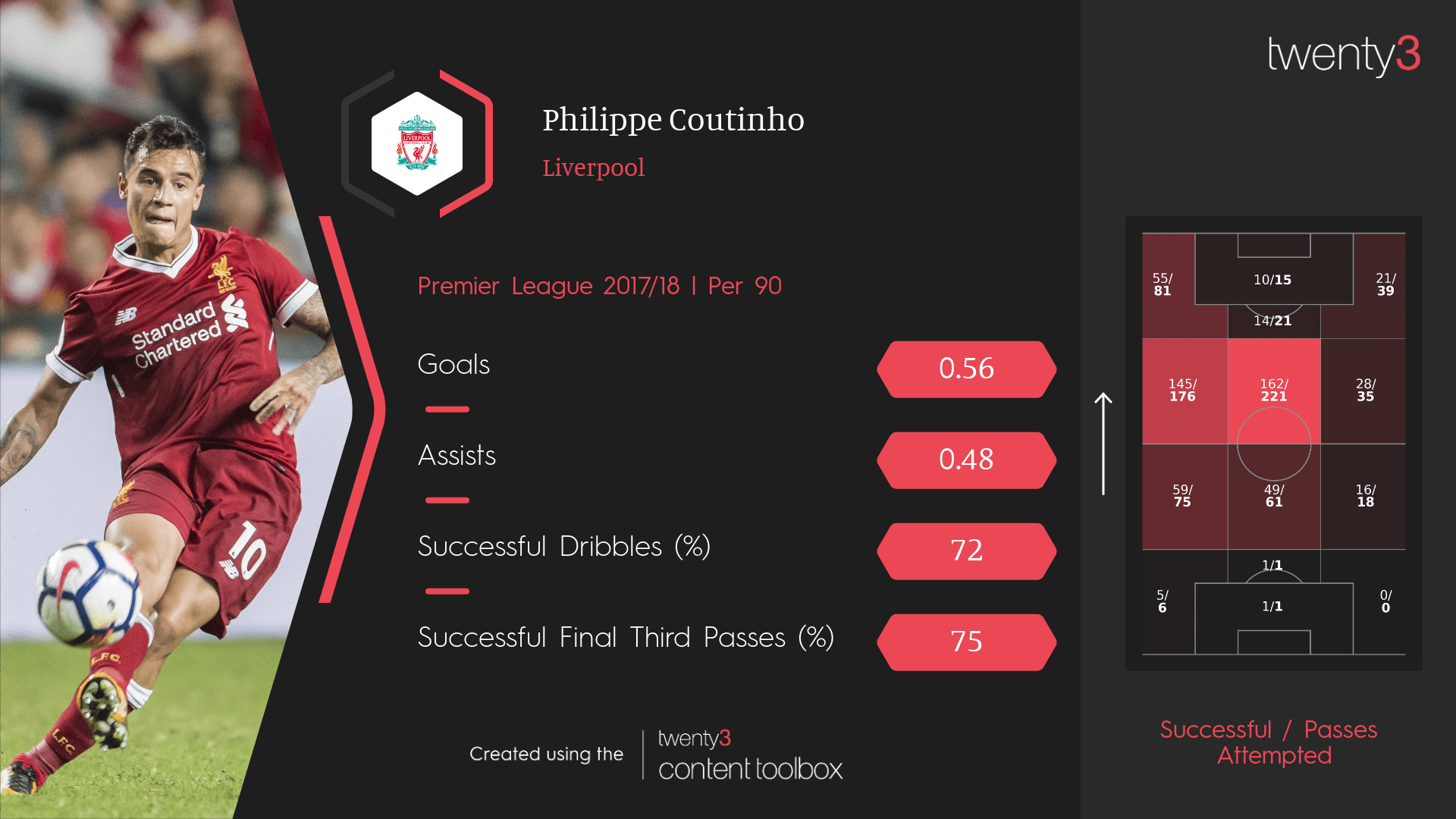 The graphic above, courtesy of Twenty3 Sport, helps visualise just how good the former No.10 was during that first half of the season. He was averaging 1.04 goals and assists per 90, completing 72% of his dribbles and 75% of his final third passes. Despite starting on the left, he was attempting more passes in the traditional number 10 area. The team was geared towards getting the best out of him without having to sacrifice others. It was the perfect storm. 
And yet Coutinho looks destined to be this generation's Michael Owen. He left the club in the summer of 2004 to complete a once in a lifetime move to Real Madrid. His contract situation meant the Reds missed out on a payday and the chance to improve their squad. 
He went from being the star at Liverpool to just another Galactico. Rafael Benitez's side went on to win the Champions League, Owen's first and only season in Spain finished trophyless. He tried to engineer a return to Anfield but Liverpool wouldn't match Newcastle United's bid. Owen again tried to return after his contract with the Magpies expired but the Reds didn't move. 
It's ironic that he left to win trophies yet failed to add to his cabinet until his move to United. Liverpool, on the other hand, won the Champions League and the FA Cup in consecutive years and reached a second Champions League final. The same thing happened with Coutinho. Since his departure, Klopp's side have reached two Champions League finals, they racked up 97 points in the league and followed that up with another remarkable season, and now look set to be crowned champions. 
Coutinho made his bed, he now has to lie in it. If Liverpool don't return for him, he's only got himself to blame.