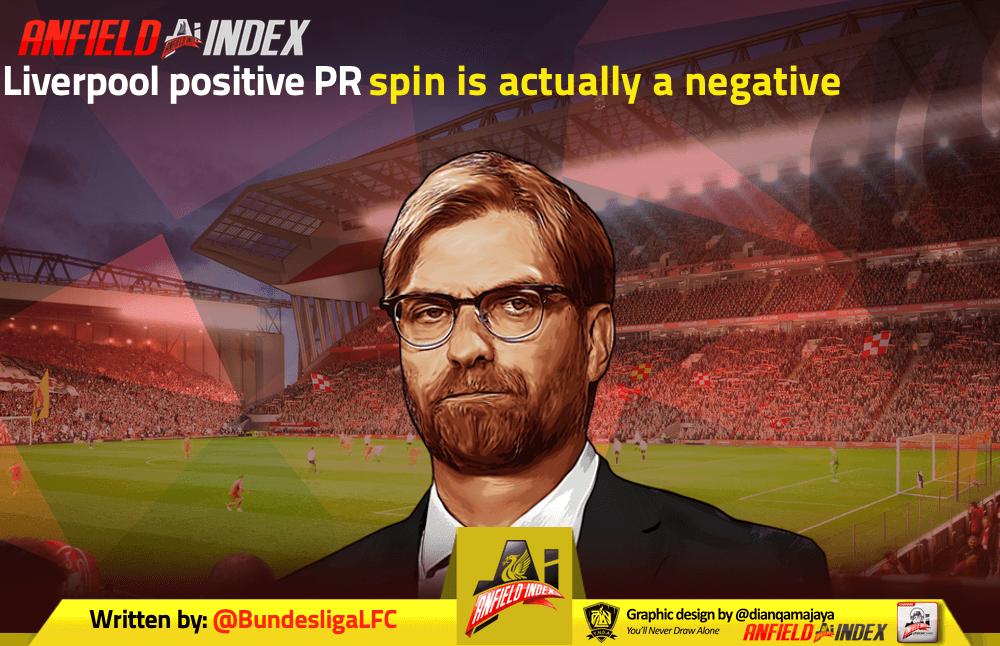 Liverpool positive PR spin is actually a negative
Sometimes, the PR offensive used by the club to justify something can be a little tiring. In the aftermath of missing out on Timo Werner, journalists close to the club opted to use what would've been the total cost of the deal to bring the Germany international to Anfield as opposed to just the transfer fee. 
In truth, the cost of a transfer should be known. It should be used like transfer fees are used so there's a little more transparency. But this isn't the case and, instead, this only seems to happen when Liverpool miss out on a target for financial reasons. To be honest, It's a clever tactic. Most fans will see or hear the £100million fee being bandied about and they'd side with the club's decision not to sign him. Seeds are planted. Narratives are shaped. 
But it is quite manipulative. And unnecessarily so. For context, the total cost of Fabinho is closer to £70million if these salary figures are to be believed. The cost of Alisson rises from £66million to £95million when the contract he initially signed if taken into account. That will rise if reports are accurate and he signs a new, improved deal. Likewise, Virgil van Dijk. The total cost to bring him to Anfield was in excess of £100million and the Daily Mirror claim he's set to sign a new deal worth £220,000-per-week.  

Now, you can argue that Van Dijk is a bargain whatever the cost, the same goes for Alisson, but the fact is Liverpool didn't shout about forking out £200million for those two. They instead went with the cost of transfer fees. It's also interesting that journalists are running with Werner's Chelsea salary, as if the Reds would've been paying the RB Leipzig man the same. 
It's safe to assume Chelsea had to up their salary offer to convince him to join them. The project at Stamford Bridge may be an intriguing one, and he may have been offered a place in the starting XI, but he's the leading striker for Germany and in an ideal world he'd be competing for trophies, not spearheading an academy team. He's arguably one of the most in-demand forwards in the world and next summer, if he waits, he could get a move to one of the bigger clubs. To convince a player to forgo all of that, you need to compensate them. The reported £200,000-per-week deal does just that, especially when you consider he's on around £57,000-per-week at RB Leipzig now. 
We all know Liverpool incentivise their deals and the basic pay they offer isn't close to what the likes of Manchester United offer. So while the Reds don't initially pay as well as others, bonuses and the chance to work with Klopp makes up for it. 
It's also noticeable that the club are also making a big deal out of contract renewals in an attempt to explain away why they aren't spending. While players should be rewarded for fine form, this shouldn't be used as something to hide behind, especially not when those wage rises can be offset by the likes of Nathaniel Clyne and Adam Lallana leaving on frees. 
Not everything has to be seen as a win. Trying to make everything a win actually draws attention to what could be perceived as losses.