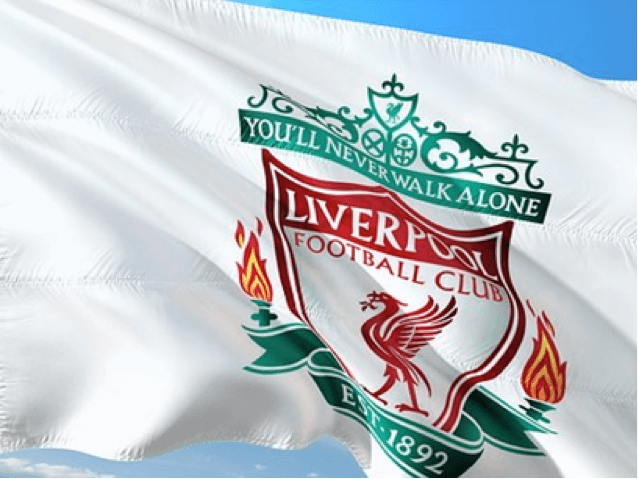 Football finance warning fires warning to the Premier League
A respected football finance expert has claimed that the Premier League cannot sustain itself without fans in attendance over a long-term period.
The current season will be completed behind closed doors and there are already fears that supporters may not be allowed back for a portion of the 2020/21 campaign.
According to recent research by Betway, matchday revenue was worth £677 million to top-flight clubs during last season.
University of Liverpool lecturer, Kieran Maguire, believes that clubs simply cannot afford to maintain their operations without the income generated by fans.
"If you talk to anybody – it doesn't matter the nature of their business – if you're getting these regular streams of revenue, then you would be foolhardy to throw any of those away," he said.
Maguire, who also authored The Price of Football, is concerned for the future of many Premier League clubs if they are asked to continue playing in empty stadiums.
A quick look at Liverpool's matchday revenue perfectly highlights his point, with £84m of the club's £533m turnover generated via that route.
By contrast, just £5m of Bournemouth's £131m turnover is from matchday income, but Maguire feels that the impact of losing revenue will be felt regardless of the figures involved.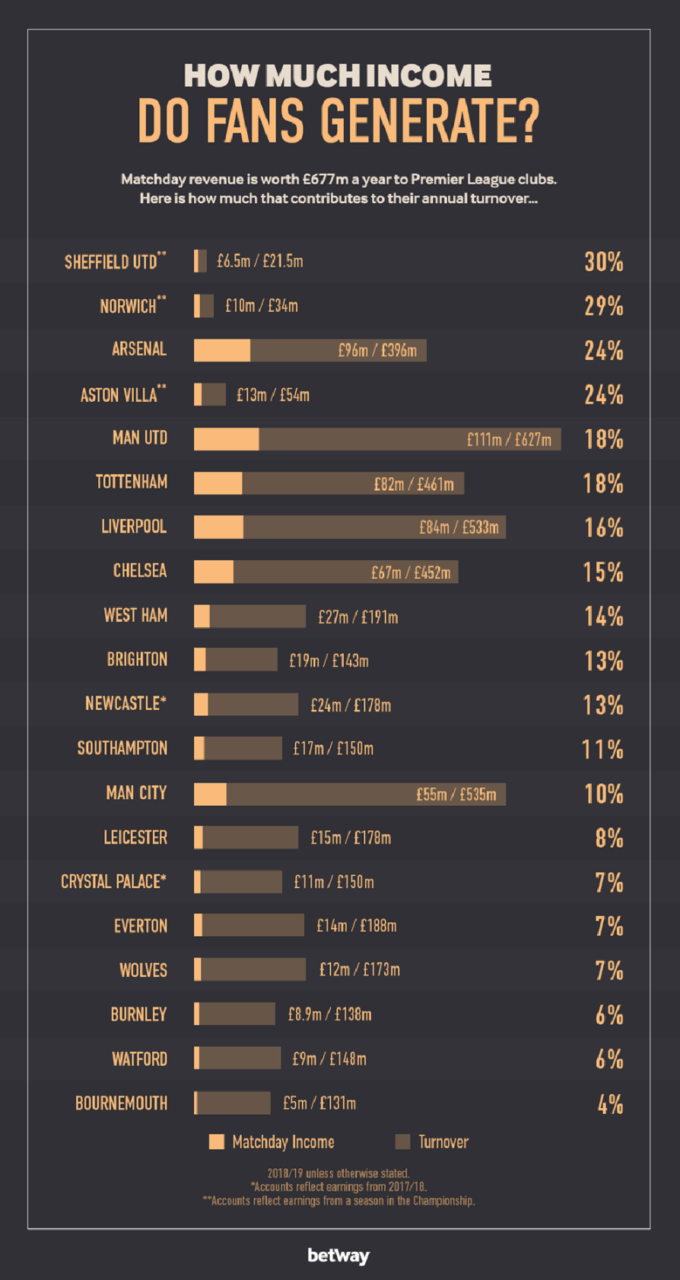 "£5m is still £5m – over the course of a season for Bournemouth, the money from a matchday will pay for the wages of two players," he added
"You can't keep on writing a cheque for £5m a month, even if you have got a decent amount of money in the bank to begin with.
"But Bournemouth lost £27m last season, so you add the loss of matchday income to that and it can only make the situation worse."
In addition to damaging club finances, playing behind closed doors may also have a detrimental effect on results.
Liverpool's average attendance of 52,983 was the sixth highest in the Premier League last season and that level of backing undoubtedly makes a difference to the team.
Former England international defender Alvin Martin, who was a boyhood Liverpool fan, believes that supporters play a vital role in football.
"If you think about it, the game would not have been around for hundreds of years if people didn't love to go to matches," he said.
"The community that is created and the people that are so passionately attached to their clubs wouldn't exist – that is the power that a crowd can have."