 Liverpool FC Back To The Future

This week I was lucky enough to get hold of some black and white pieces of art from the Hillsborough 1989 Derby Cup Final.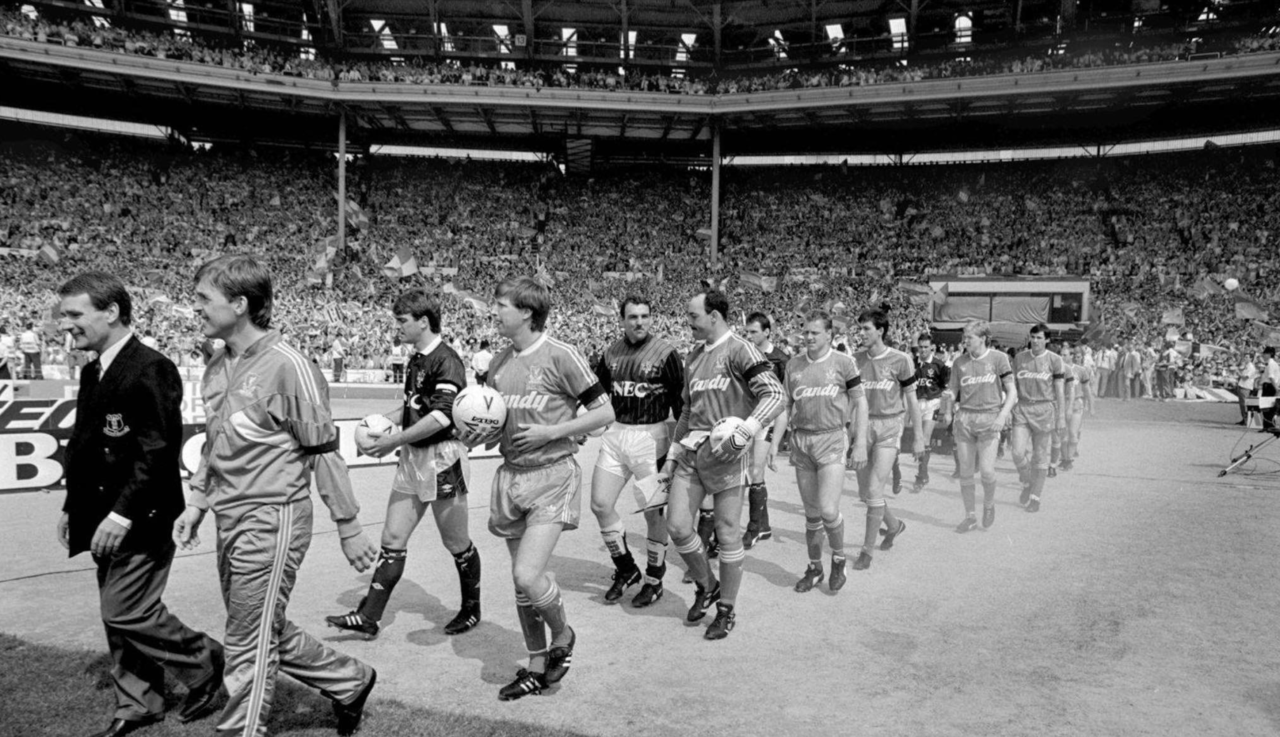 A set of black and white images which, although the Wembley sun illuminated a brilliantly colourful afternoon, seem thoroughly and appropriately bleak given that 95 (at the time) Liverpool fans would never see their team bake in the shadows of the Twin Towers.
The nigh-on sepia photographs below also emphasise that, while still imprinted on thousands of minds' eyes, those football matches in Sheffield and London were such a long time ago.
32 years and counting. I'm not sure in this case, time or football, as beautiful as the game is, is ever a great or permanent healer.
For many, Liverpool's return in 1989 after many weeks was catharsis after seemingly endless days of mental torture and WE were just the survivors.
But, back then we had our mates to rub shoulders across the silences and those same shoulder on and in which to bury the sound of our tears.
Covid19 – like Hillsborough – robbed of us of football and our friends. Our biggest fans. I lost my mate Brian to Covid19. Not just my mate; everyone's mate. An Evertonian – Brian the Blue. Rest in Peace, Bri. We miss you.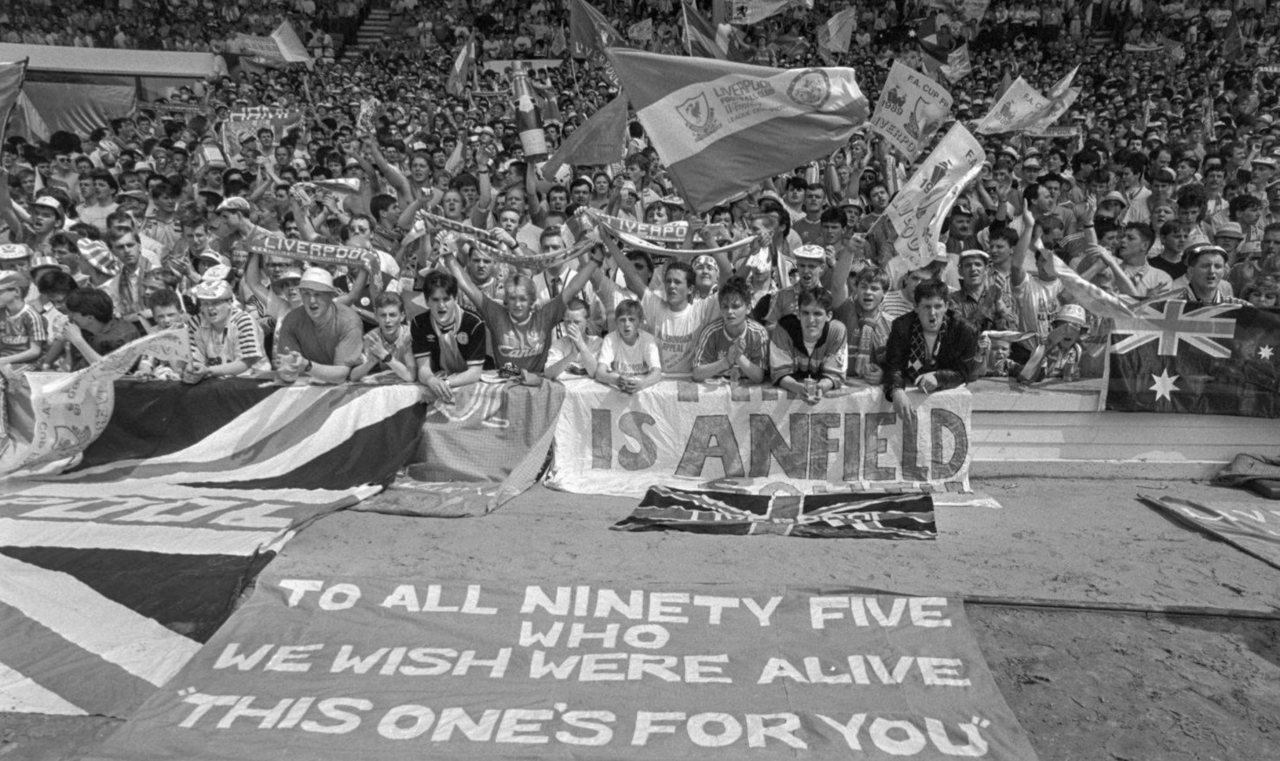 Everton lost a fan. I lost a fan and a friend and confidant, and as we all know football without fans is nothing. Life without friends is nothing. I'm lucky. I've got loads of mates and some are incredibly special people.
But, football IS back and that's at least something to be thankful for. For us dads, Everton v Liverpool is a special father's days gift that will probably do us more good than a few Sunday night lagers.
Apt again that we face our neighbours, friends and rivals on Sunday after another enforced period of torture claiming many lives. Like in 1989 everyone knows at least one person who was a victim.
For many, people have lost loved ones. My heart and thoughts go out to my colleague and friend, Anfield Index colleague, Jim whose dad has been very unwell these last few weeks.
The draconian Covid19 diktat has been robbing him of time spent sharing those final days.
I can't think of anything worse than being denied access to your mum and/or Dad when they're not well when all you want to do is hug them.
Hug them like you did your mates after burying one in the bottom corner with your left foot. Hug them like Firmino hugs Mane.
Most of the colour of football, bar the noise and red and white flags and scarves is back already.
But, Love it See No Colour.
To Goodison on Sunday.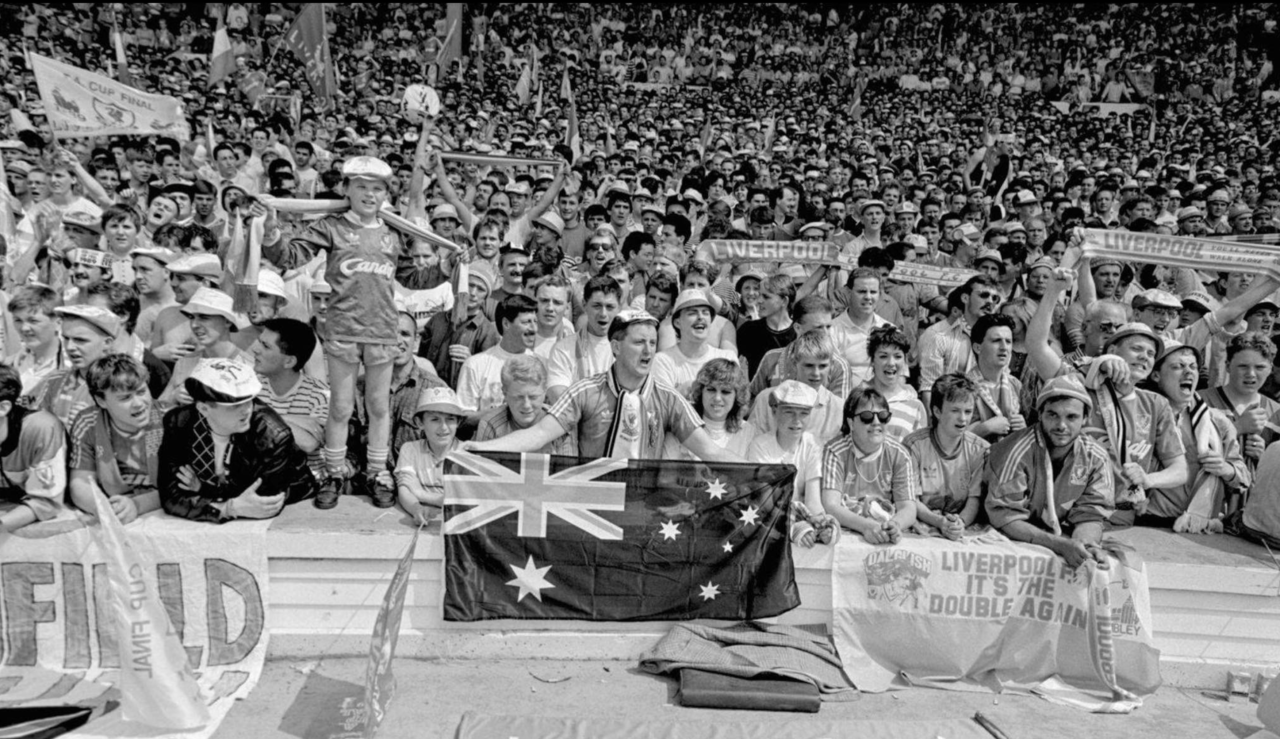 The magic of blood-red v royal blue against emerald green. I can picture it actually. I've watched derbies at empty Goodisons and deserted Anfield.
Years ago the "mini-derby" – Everton Reserves v Liverpool Reserves (the 2nd great team on Merseyside according to the immortal comic Shankly) took place concurrently with the first team fixture, literally across the park.
A few of the ticketless thousands locked outside the main event would show up and still get the live assault on the senses that's red and blue and green.
It mattered not that swathes of terrace and stands lay empty, it was still Everton against Liverpool and to coin Martin Tyler "and IT'S LIVE!!!!!"
What still lives and breathes among us Reds is winning this bloody league!!! 6 points still needed and half of them up for grabs in front of the Gladwys Street and Stanley Park End goals.
The thought of those nets – hung on the Ev's silky smooth crossbars and posts – in my mind sometimes white, sometimes blue, I think even once or twice black – are like fishnets women use to frame and shape their legs and drive men (and girls too before the PC brigade take a free swipe) madder than bloody football.
Honestly, just typing that about those Goodison nets gave me a mild case of what is known on Merseyside as "Derby Belly" a feeling of butterflies in the pit of your stomach which grows all week before the football family feud.
Feeling faint and nauseous all week until you're either sick as a parrot after the result or cured by the alka-seltzer that is Brian Hall, Emlyn Hughes, Ian Rush, John Aldridge, Robbie Fowler, Steven Gerrard, Fernando Torres, Divock Origi, Andy Carroll.
Derby winners of the great and good and not all of them blessed of the poise and balance of Nijinsky or speed and grace of Shergar.
So, football has come back to life, and so have we – as best we can during these hard times.
We've all suffered but always aimed and still do for the golden sky at the end of the storm. Some poor buggers now reside in that Golden heavenly Sky and is as mere Earthlings it's our duty as best we can to bask in the glow of those skies.
We can only do our best and so can the Reds and Blues.
Liverpool are on the verge of being crowned the best team residing in England. We won't be English Champions because we'll never feel or look like an English club but will be able to laud and lord it over the English.
Liverpool are never averse to winning on foreign soil. The alien fields of Europe (where we already reign), Goodison Park and the enemy turf that is the rest of England that surrounds our de facto Scouse Republic.
We set it up away, then clinch it at Anfield. The Ev, then the Hodge and a breach of the palace.
Sweet, mate. Campione?
Know worramean, lad?