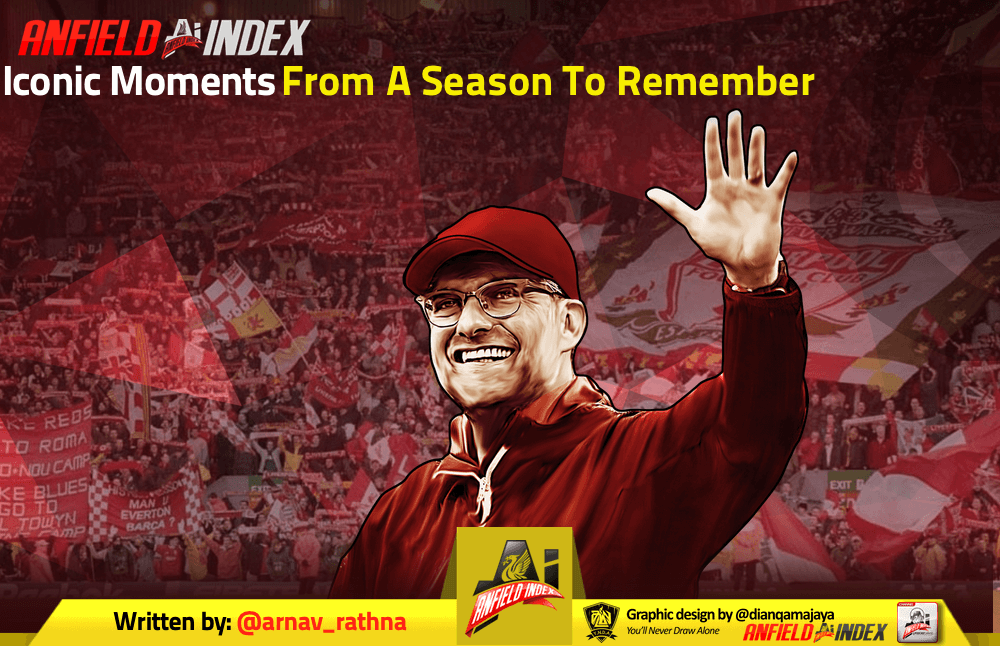 Iconic Moments From A Season To Remember
Premier League Champions. Only we know how as a collective fanbase we've longed to hear those beautiful words. Everything about the manner in which the title was finally secured spells out poetic.
Six years ago our title hopes were obliterated with a disappointing draw at Palace and a loss to Chelsea at home. Willian hammered in the final nail in the coffin with his goal thus handing the visitors a 2-0 victory and the Premier League title to City.
Fast forward to last week. An absolute clinic behind closed doors by the Reds, as they put four past Palace. Considered one of LFC's trickier opponents, the result and the manner in which it was secured was greatly satisfying.

All eyes were now glued to Stamford Bridge as Chelsea welcomed City. Anything but a City win meant the title was coming to Anfield.
We willed it, and it happened. Chelsea emerged as 2-1 winners with a winner scored by….Willian. To top it all, the game went on for 96 minutes, giving us the poetic justice that  dreams are made of. #JFT96.
Anyone else just get that euphoric feeling every few hours when it hits home that we've just won the league?

— DaveOCKOP (@DaveOCKOP) June 28, 2020
You're not alone, Dave. This moment won't last forever Reds, so let's ride this wave of euphoria looking back at the ten most iconic moments in what has been an unforgettable season so far.
10. HUNGER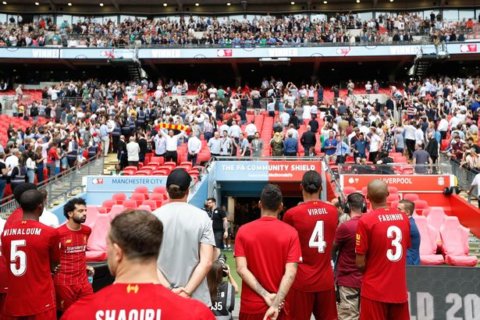 (IMAGE: AFP/Getty Images)
One could understand the players wanting to quickly get off the pitch, having fallen just short in the penalty shoot-out but Klopp wasn't having it.
By making his players watch City lift the Community Shield, he made his players feel every ounce of pain that followed the defeat.
A pivotal moment that created the hunger that the Reds could attribute a record breaking Premier League season to. Kloppo knew exactly what he was doing.
This just may have been the birth of the mentality monsters.
9. FRONT THREE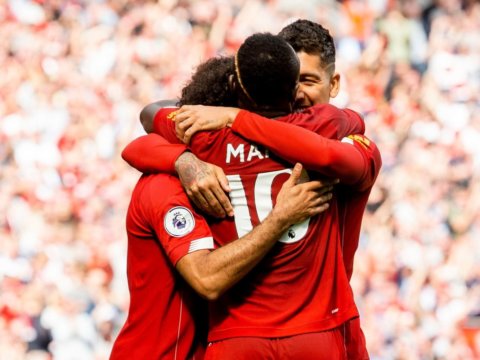 (IMAGE: PETER POWELL/EPA-EFE/REX)
A Sadio Mane outburst made the headlines as the Reds secured three points at Turf Moor. Salah's decision to attempt to score instead of passing had clearly upset Mane. Despite Klopp playing down hints of a potential rift, negative speculation continued to be rife.
A week later, all doubts and worries were effectively buried. Following Mane's equaliser against Newcastle, a warm front three embrace was truly a sight for sore eyes.
The issue at Turf Moor however did leave its mark. Mane's honest display of frustration led to an improvement in communication that potentially added to the potency of the front three. A terrifying prospect for any opposition.
8. CURTIS GOT CURLS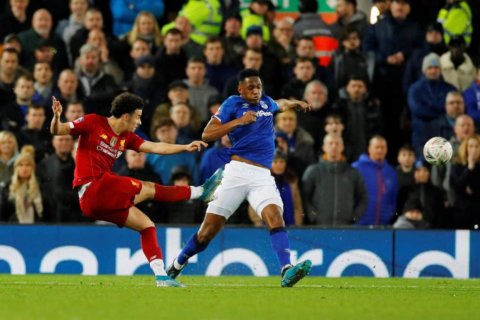 (IMAGE: ACTION IMAGES VIA REUTERS)
FA cup. Merseyside Derby. Hometown hero. Curling winner into the top corner. Absolute limbs. You couldn't script it any better. On a cold winter night the Reds laid down an emphatic marker against the blue half of Merseyside.
As the match line-ups came out, the Toffees looked almost at par with the Liverpool side – an absolute rarity. There were a few nervy moments in the first half as the visitors threatened to score with Adrian keeping LFC in the game. Klopp's youngsters eventually steadied the ship and wrestled control of the match.
The young Reds put in a shift and were able to overcome a full strength Everton side after Curtis Jones scored a curling beauty. Ancelotti fumed on the touchlines. This game showed that while the teams were just separated by Stanley park, the gulf in quality has never been greater.
7. MINI MENTALITY MONSTERS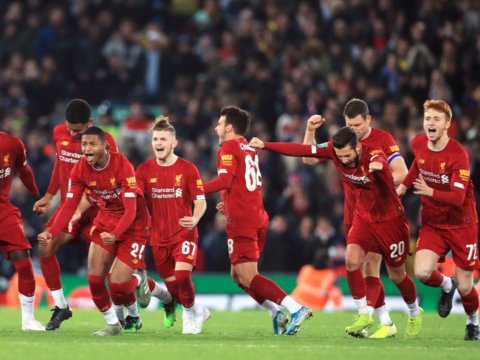 (IMAGE: PA)
 The young Reds had their work cut out as they faced an Arsenal team with supremely talented youngsters of their own. What followed was one of the craziest games of football you'd ever see.
Having taken the lead initially, the Reds found themselves 3-1 down after a Martinelli brace.  After pegging themselves back to 4-4 courtesy an Ox thunderbolt and a slick Origi finish, Willock's screamer handed Arsenal the lead once more. A sumptuous cross by Williams was met by an Origi scissor-kick in stoppage time to make it 5-5.
The young Reds held their nerve in the penalty shootout as local lad Curtis Jones dispatched the winning penalty.A young Liverpool side displayed their inheritance of the mentality monster gene from the first team in an absolutely enthralling Carabao cup encounter. Exciting times ahead for these kids.
6. ADRIAN!!! LIKE ROCKY!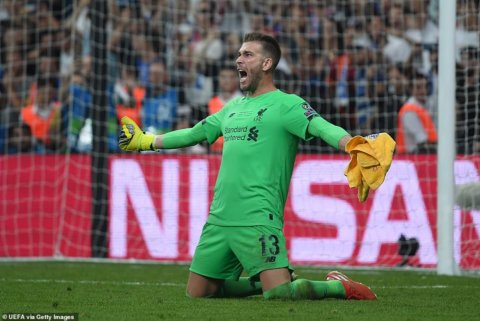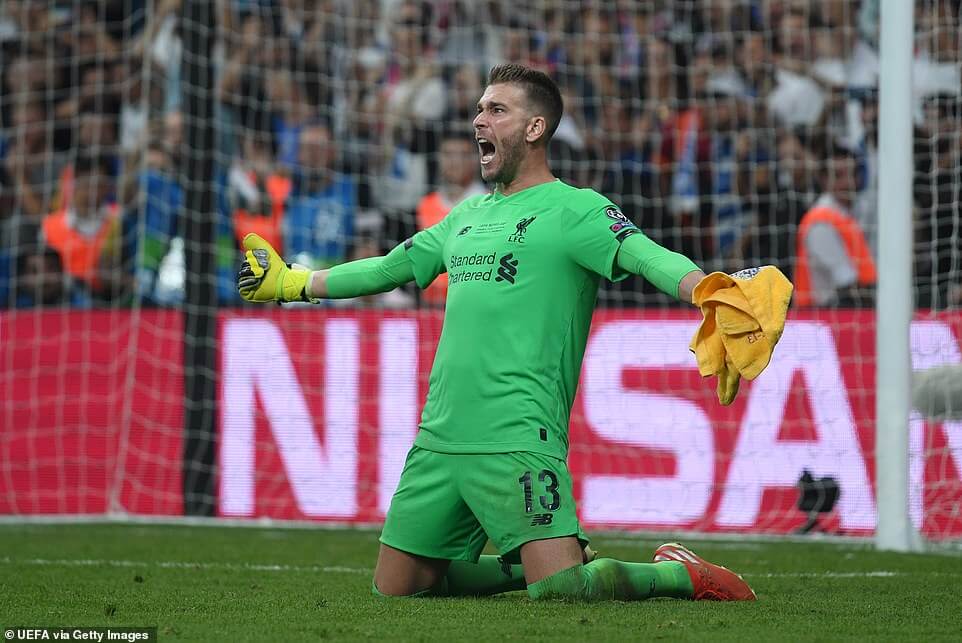 (IMAGES: UEFAVIA GETTY IMAGES)
Liverpool, Istanbul, penalties. You know how it goes. A night to remember for the Reds as they completed the European double.
Adrian was pushed into action following an injury to Alisson against Norwich. The Spaniard emerged as an unlikely saviour with a key save in the shootout that saw LFC secure the Super cup 5-4 on penalties.
Adrian's story is one for the ages. Having left West Ham last summer, he now found himself without a contract and surrounded by uncertainty. In a bid to stay match fit, he trained with a semi-pro club in his hometown of Seville – until Liverpool came calling.
In a span of ten days he went from training with a semi-pro club, to signing for LFC and then winning them the Super cup. What a story. He more than earned his Rocky reference from Kloppo.
5. ABOUT TIME!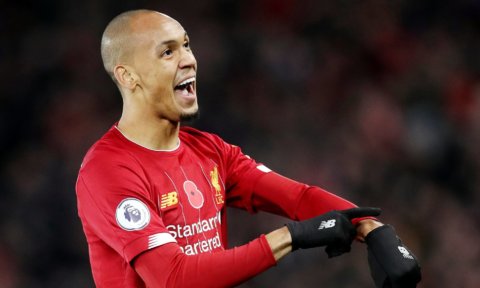 (IMAGE: ACTION IMAGES VIA REUTERS)
Man City visited Anfield for a potential six pointer at the top of the table. The Kop was buzzing. A fixture that has produced some amazing football across recent years, did not disappoint.
Controversy prevailed even before the first ten minutes had passed. Man city were making a penalty claim citing a TAA handball, while play continued and Mane set off on the counter towards the City goal. A poor defensive clearance saw the ball roll towards Fabinho who paused, had a look and struck an absolute laser-beam into the left corner. Goosebumps.
The controversy and fume involved in the build-up to that goal made it even more enjoyable. A man who has been growing in importance to the Liverpool starting XI finally seemed to have realised his potential in a red shirt.
Fabinho's goal set the tone for the rest of the game with LFC securing a vital 3-1 win. The Reds moved nine points clear at the top as a rattled Pep looked on.
4. IT'S ALL IN THE HEAD
(IMAGE: REUTERS)
The trip to Old Trafford was a disappointing one for Liverpool. Chasing a record breaking 18th consecutive Premier League win, they were unable to capitalise against an opposition struggling for form.
Liverpool came into the game labelled 'heavy favourites' as they took on a United side languishing a point above the relegation zone. A subpar display saw United take the lead in the first half. Parity was finally restored by Adam Lallana in the 85th minute.
Despite having a rather difficult outing, Sadio Mane was behind LFC's most influential moment in the game. He was seen tugging at his fellow players and urging them to return to the field as they celebrated Lallana's equaliser. Mane wasn't happy to settle for a point. The Reds went all guns blazing in the dying moments of the game searching for a winner but eventually had to settle for a point.
A powerful picture. Elite mentality.
3. MAIN MANE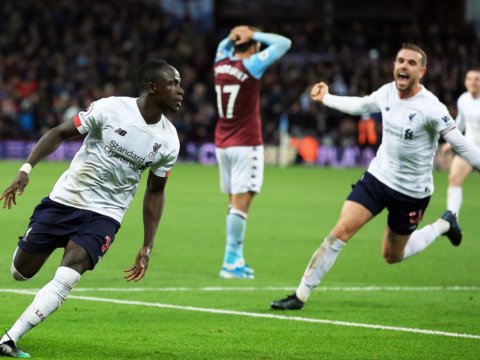 (IMAGE: MATT WEST/BPI/SHUTTERSTOCK)
A match that most definitely remains fresh in the memory of Liverpool fans all over the world. Table toppers Liverpool were put through their paces by a stubborn Villa side that deservedly opened the scoring and protected their lead fiercely for almost an hour.
It felt like one of those days where it just wasn't meant to be. But this wasn't any ordinary side. After 87 minutes of sustained grit, parity was restored through a beautifully weighted Mane cross met by a header from Robbo.
They weren't done just yet.With a minute of stoppage time left to play, Mane's angled header off TAA's near post corner sent the away crowd into absolute raptures.
In less than 10 minutes, Sadio Mane had orchestrated one of the most sublime and breathtaking come from behind victories you'll ever see. Magical.
2. THE SCOUSER IN OUR TEAM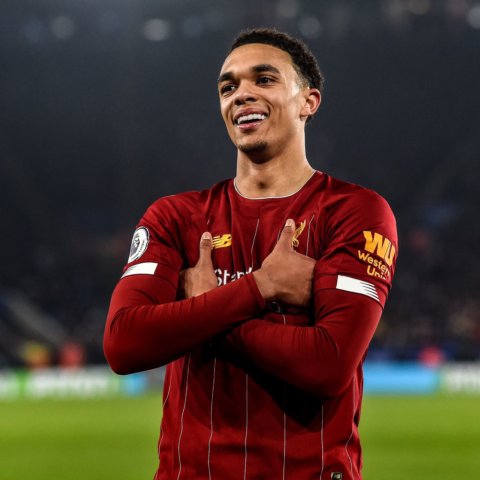 (IMAGE: JOHN POWELL/LIVERPOOL FC VIA GETTY IMAGES)
You knew this was coming. This was undoubtedly the best performance in the Premier League by the Redmen.
They were expected to face one of their toughest tests yet, away to second placed Leicester City at the King Power Stadium. After surviving a grueling set of fixtures across multiple competitions, concerns were raised about the possibility of the squad being fatigued.
Any such concerns were dismissed as LFC wasted absolutely no time in displaying their intent and controlling the game from the first whistle. After a point even the vociferous home supporters gradually resigned into a grudging acknowledgement of the sheer quality on display by the league leaders. TAA had an absolute dream of a game and was the best player on the pitch by some distance.
After assisting two goals, he found the back of the Leicester net with a delicious strike into the bottom left corner. The finish reeking of nonchalance was followed up with the iconic Mbappe celebration. It's TAA's world and we're all just living in it.
1. WE'RE GONNA WIN THE LEAGUE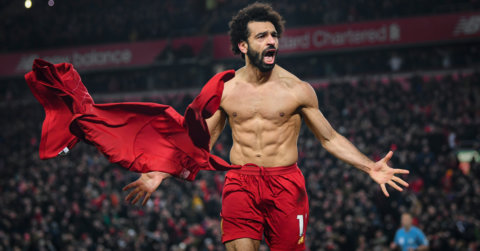 (IMAGE: GETTY IMAGE)
The moment we all knew the league was ours. Easily the pick of the bunch when it came to iconic LFC moments this season.
The Kop curled its lip as Manchester united came to Anfield hoping to throw a spanner in the works and slow down Liverpool's charge towards the title. A beautiful red sky loomed over Anfield. The scene was set as the Reds went to battle.
LFC took about 10 minutes to get going but ran riot once they did. They took the lead with a leaping VVD header and controlled every aspect of the game from that point onwards. Slick passing and dynamic runs created chance after chance with David De Gea keeping United in the game as per usual.
The visitors managed to conjure up their best spell of the match in the last 15 minutes and one couldn't help but think if all the chances LFC spurned earlier would come back to haunt them. As United continued to pursue an equaliser, Alisson spotted Salah just behind the halfway line and set him free with a brilliant pass. Salah's blistering pace helped him brush off Daniel James and slot his finish past an onrushing De Gea.
Off came the shirt and the Anfield roof along with it. Chants of "now you're gonna believe us" echoed across Anfield. Klopp looked up at the crowd and smiled, he knew we'd made the journey from being doubter to believers.