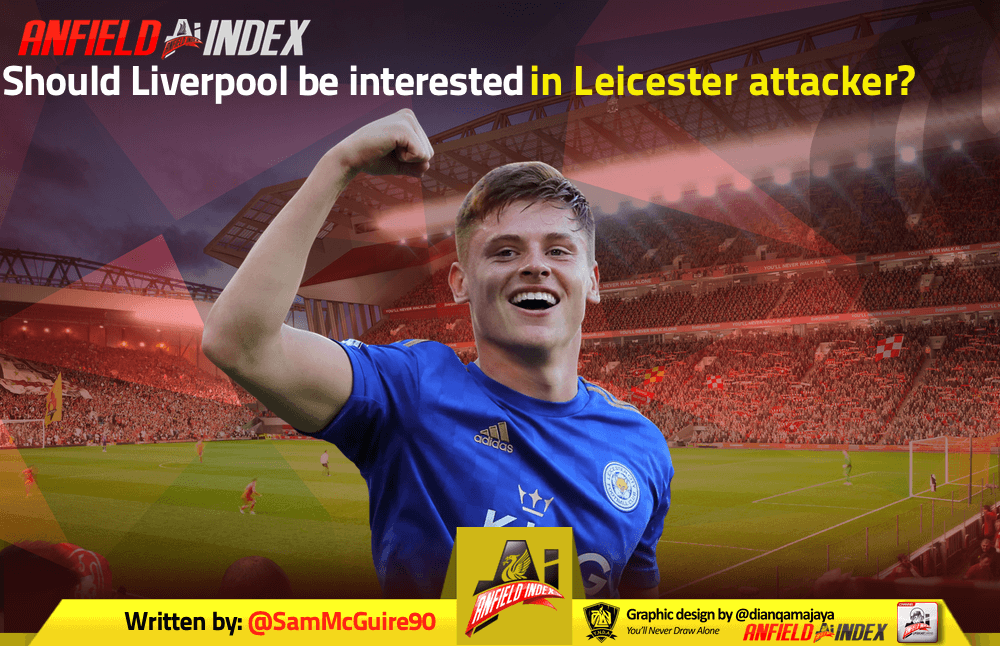 Should Liverpool be interested in Leicester attacker?
Harvey Barnes was the talk of Liverpool Twitter last week. I'm not entirely sure, but I'm not one to pass up an opportunity to take a detailed look at a player. The Leicester City man
impressed me last season
after returning from his loan spell. His expected goal contribution (goals and assists) was higher than averages posted by Raul Jimenez, Callum Wilson, Romelu Lukaku and a host of other names. 
Barnes had an expected goals average of 0.32
per 90, a stat only Jamie Vardy could better for the Foxes. He was definitely one to keep an eye on. After all, the sample size wasn't the largest. But the 22-year-old has shown this season that he isn't a flash in the pan. He's matched his averages from the 2018/19 campaign despite playing almost double the number of minutes. 
Consistency at his age is definitely something clubs keep an eye out for. It's even more impressive when you consider Leicester have been far from consistent as a team. For the first half of the season, they looked like title challengers (sort of), since the turn of the year, they've been in relegation form. 
Everyone's form has suffered yet Barnes' has remained constant. Granted, the sample size still isn't the largest, just shy of 1,900 minutes but that is the equivalent of 21 90 minute matches. It's not enough to convince Michael Edwards to stick him at the top of the club's wishlist but he will no doubt be a player on the club's radar. His numbers aren't dissimilar to those posted by Mohamed Salah and Sadio Mane during their two seasons with Roma and Southampton respectively. 
Barnes has a long-term deal with the Foxes (until 2024) and the fact he's English means there will be a premium added to his price tag. He won't be cheap by any stretch of the imagination and this is why Liverpool, if they do have an interest, will hold off until there's more data to examine. They don't make kneejerk decisions in the transfer market and it's why they're reigning champions of Europe, the world and the Premier League. 
Some may argue that it makes no sense for Barnes to trade Leicester for Liverpool. But there's some uncertainty at the King Power Stadium. He's battling it out with James Maddison for a start on the left, for starters. And the Foxes do have a number of attacking options in Ayoze Perez, Demari Gray and Kelechi
Ịheanachọ to go along with Vardy. He might fancy his chances there but if there are no guarantees, a move to be playing and training alongside better players might be more beneficial for his career. 
For many, a link to Barnes would be underwhelming. He's not a Timo Werner. He's not a Bruno Fernandes. He's not in that bracket and he's not got the reputation or the hype. But Liverpool didn't get to where they are now by shopping like that. They make informed decisions and bring in players they feel could improve with the help of Jurgen Klopp. They don't sign £100million players, they make them. I'm not saying Barnes falls into that category but if he is linked with a move to Merseyside, I wouldn't be dead against it. Not if his numbers remain the same for another season.