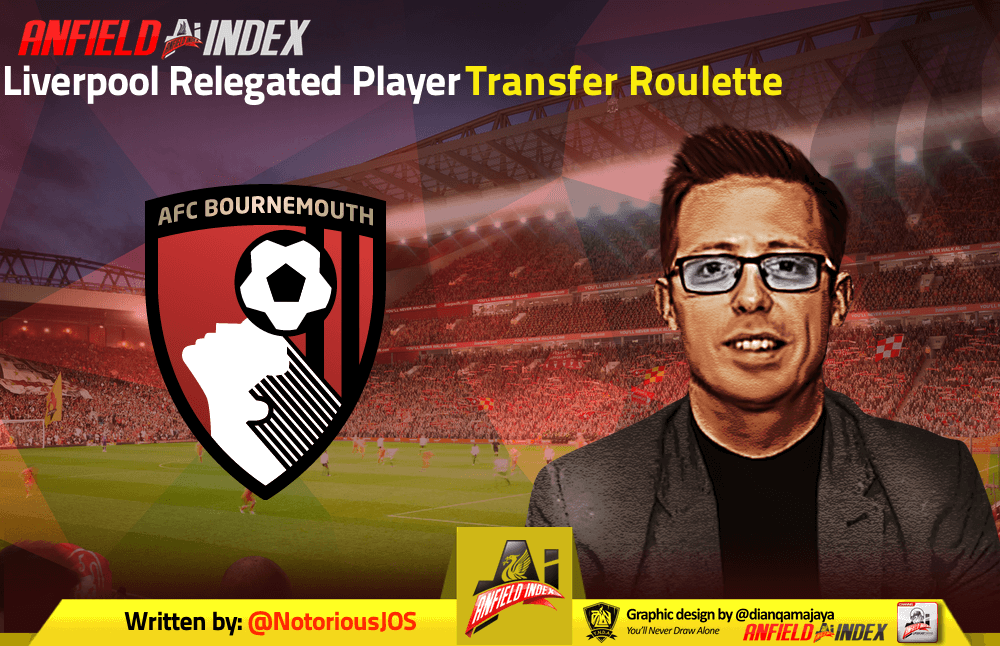 Liverpool Relegated Player Transfer Roulette
Liverpool have already felt the brunt of the financial pinch caused by the ongoing pandemic.
Long linked with Timo Werner, the Reds — who were either unwilling or unable to match the financial package on offer in West London — were beaten to the signing of the German international by Chelsea.
The prevailing sense, as suggested by all of the journalists close to the club, is that reigning European, World, and English champions will be relatively quiet in the upcoming transfer market. As a club, unlike Chelsea — who are ostensibly a plaything for their billionaire oligarch owner, Roman Abramovich — Liverpool are self-sustaining and only spend money they can earn themselves, be that through commercial income, match-day revenue or the cash generated by player sales.
All these streams of income, however, have been impacted by COVID-19 in various scales of severity and the Reds will have to cut their transfer cloth accordingly this summer, if they are to be active in the market and increase on the minimal amount they spent last summer where Adrian — free — Sepp Van Der Berg and Harvey Elliott — both small prices — were the only additions made to the squad.
Known for their long-term planning and almost religious adherence to a transfer structure — Liverpool plan two transfer windows in advance and will wait, as in the case of Virgil van Dijk's transfer from Southampton, for the right signing to become available rather than deviate from their plan — the Reds have shown in the past that they can and will opportunistically pluck players from relegated sides in order to flesh out the squad or to take advantage of a decreased market value.
Georginio Wijnaldum, although for a pricey £25,000,000, arrived at Anfield from relegated Newcastle United in the summer of 2016 and the Dutchman set a precedent that was followed in the next two summers. In 2017, Andy Robertson joined the Reds from the demoted Hull City for a fee of £8,000,000 and, in the summer of 2018, Xherdan Shaqiri committed to Liverpool after his £13,500,000 relegation clause at Stoke City was triggered.
With their financial muscle lessened, this is a route Liverpool could take again this summer and, with five teams still in the relegation mire, have plenty of quality options to chose from. From each club, we will assess players if potential interest to the Reds and their potential suitability to the Anfield side.
Going in descending order, we will first look at Bournemouth who — at the time of writing — find themselves in 19th place.
The Cherries' rollercoaster ride in the Premier League under Eddie Howe looks to be coming to an end, with Bournemouth enduring a miserable campaign; including only seven wins and 32 goals scored in 33 games. The South coast clubs biggest issue in recent years has been their player recruitment not paying dividends.
Liverpool, in particular, have been beneficiaries of the Cherries' poor hit-rate in the market as Dominic Solanke, Brad Smith, and Jordon Ibe — as well as loanees Nathaniel Clyne and Harry Wilson — have swapped Anfield for the Vitality Stadium. None of these players have justified the big fees paid for them — Solanke, for example, cost £20,000,000 — and this has hamstrung Bournemouth both and off the pitch and relegation now seems nigh.
However, the south-coast side have players who could be of interest when their absolute inevitable relegation is confirmed.
Callum Wilson: 
Although not enjoying as bountiful a return in front of goal as in other campaigns, Callum Wilson is still Bournemouth's highest scorer this season. The 28-year-old has netted eight times and laid on four assists, putting him ahead of Liverpool loanee Harry Wilson in the scoring stakes.
Wilson, capped four times by England, enjoyed his finest season in the 2018/2019 campaign scoring 14 goals and assisting his team-mates 10 times. The Coventry native's form saw him linked with, among others, Chelsea. A move never materialized, with his injury history — including two ACL tears and an additional knee injury — reportedly putting paid to his potential move to Stamford Bridge.
Quick, a capable passer and a cool finisher, Wilson has all the capabilities to play as a forward for the Reds, either through the middle or off the left-hand side. Additionally, the former Kettering Town striker posts strong pressing numbers, an attribute Jurgen Klopp values in his players. In the past three seasons, the England international has successfully completed 25.5% of his pressing actions, according to date from FBRef. For context, Roberto Firmino — the high water mark for pressing forwards — pressuring success figures over the course of the last three seasons stands at 29.2%.
With three years left on his contract and Transfermarkt valuing him at some £20,000,000, Wilson could become a savvy purchase for the Reds and offer a better bench and rotational option than Divock Origi.
David Brooks:
Signed from Sheffield United, the young Welshman impressed in his debut Premier League season in 2018/2019. With seven goals and five assists in his first season in top-level football, Brooks was, according to reports, being watched by the likes of Manchester United and Liverpool.
The 23-year-olds preparation for this second season with the Cherries was ruined by ankle surgery which — per Transfermarkt — kept him out of action for 344 days and saw him miss almost the entirety of Bournemouth's season.
But, based on his 18/19 campaign, the left-footed Brooks could be a valuable squad option for Liverpool and — given the uncertainty over the Switzerland international's future — prove to be a solid replacement for Xherdan Shaqiri and have the upside to improve even further.
In terms of shot-creating actions — defined as offensive actions, including dribbles, passes or winning fouls, that lead to a shot — Brooks averaged 2.51 per game. In comparison, Shaqiri — in a far better team — completed 3.5 shot-creating actions per game in 2018/2019.
Off the ball, an area where the former Bayern Munich man doesn't impress as much as some of his Liverpool team-mates Brooks compares similarly to Shaqiri. The Switerzland international's successful pressing rate — which is the percentage of the time that squad wins the ball back within five seconds of the players pressuring the opponents — was 25.8% in 18/19; whereas Brooks, in a team less noted for their intensity off the ball, scored at 22.3%. It is an area that the former Sheffield United player could improve upon under Klopp's tutelage, but at 23 years of age he certainly has time on his side to make the adjustment.
In front of goal, Brooks' accuracy was impressive. The Wales international averaged 0.17 shots per goal last season, which is similar to Shaqiri's 0.23.
Homegrown and with room left to grow, Brooks — valued by Transfermarkt at £20,000,000 — could be a shrewd acquisition for the Reds.
Nathan Ake: 
With back up left-sided centre-half and back up left back two areas of the Liverpool squad that need filling, the obvious answer to this solution is Bournemouth's centre half/occasional left-back Nathan Ake.
The Dutch international has been at the heart of a defence that has conceded 59 league goals this season, but at 25 years of age and in an often ramshackle and disorganised unit — which in recent weeks has looked totally devoid of confidence and belief — it could be an experience that the former Chelsea player can learn from.
With over 100 Premier League experiences, mostly at centre half, Ake could be a solid back-up to Virgil van Dijk if and when his compatriot sits games out and allow another Dutchman, Ki-Jana Hoever, develop in the background.
Only two of the Dutch international's appearances in the Premier League have come as a left-back, but with reasonable pace and ability on the ball — Ake completes 82% of his long pass(over 25 yards) — the 25-year-old could be developed into a backup for Andrew Robertson.
With Bournemouth sure to go down, Ake will inevitably be on the move in the transfer market and Liverpool could kill two birds with one stone by completing his signature.