 1966 & All That
Mike Nevin spoke to Graeme Souness about the passing of World Cup winner and icon Jack Charlton.
Lots of good and important things pertain to 66. Route 66, 1066 and the Battle of Hastings, Liverpool F.C. squad number 66, Trent Alexander Arnold of England. Joe Root, England Cricket Captain also dons 66.
Sixty-six is one 6 short of the devil's number, but the number 66 seems to bring Gods to the fore.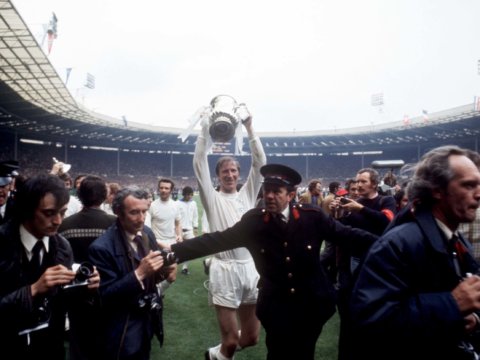 The number 66 is synonymous with the colour Red. The blood of battle, of Liverpool 1966 League Champions, Arnold's red championship shirt and the burning crimson skies above the long and winding road down the west coast of the USA.
And most famously, in English football the July day in 1966 the Three Lions roared against the backdrop of victorious red shirts stained in blood, sweat and tears, tears of joy when Jules Rimet was gleaming.
We lost another of those heroes, appropriately on a Saturday in July. Only five of the Boys of 66 now live on. Jack Charlton has passed away, aged 85.
World Champion, wit, leader, raconteur, motivator, fisherman, manager, hunter, centre-half, gentleman, brother.
Brother of the great Sir Bobby who shared that sapping Wembley pitch; the Ashington lads, pride of the football hotbed that is England's North East.
Jack; more of a black sheep, and with more bluster and brimstone than the more softly-spoken, gifted sibling he called "our kid" with such affection.
I could've written this tribute without help and still enjoyed penning some words of remembrance. But it felt right to get the thoughts of a fellow Pro. Another footballer, another manager.
I went not to England. After all I'm a scouser and we're NOT English are we? Instead I went north to Scotland, well actually to the South Coast of England where one of my heroes and I like to think friend, Graeme Souness resides.
Among the many lovely outpourings remembering Big Jack, the recall of Souey probably wasn't top of the list but his honesty is telling.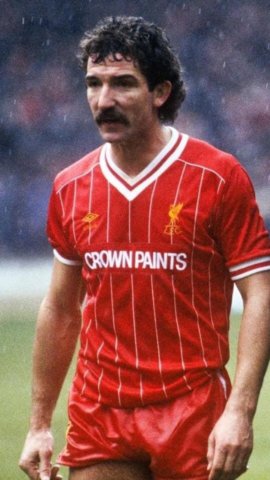 "If it wasn't for Jack I might not have had the career I did" As a Liverpudlian, I saw that career in its pomp.
Souness is still the best midfielder I've seen live over an extended period. He stills shines on in my eyes and it's always lovely to talk to him.
To think that without Charlton senior, our great skipper might not have been as good. I owe Jack a debt.
So do all fans of great football wherever you may Rome (in 1984), where Graeme entered and eventually owned the Stadio Olimpico before exiting with Liverpool's fourth European crown.
"I responded to his style of management. He was abrupt. There was no arm around the shoulder…" says Souness of his years at Ayresome Park, Middlesbrough.
"I had left Spurs, homesick and unsettled" ….albeit "capped" by the Mighty Spurs, though just the once as a sub in an early-rounds European tie.
Graeme was 15 when he got to London, 19 when he left. Just a kid, a child acting the man but needing guidance and direction but a recognised rough diamond as befits a fee received by Spurs of £30,000 from Boro.
"I went to Middlesbrough on the recommendation of Spurs lads and England greats, Alan Mullery, Martin Chivers and Wembley66 goalscorer Martin Peters."
The symmetry is endless.
When Souness signed, Boro were undercaretaker boss and life-servant Harold Shepherdson, Alf Ramsey's assistant who received a posthumous World Cup winners' medal in 2009, 43 years on from 1966.
"Big Jack came in 1973 with a big reputation; a World Cup winner and member of that great Don Revie Leeds United team of the 60s and early 70s."
"He saw I had talent but intimated in his uniquely direct manner, that I could go one of two ways and easily go down the poorer path trodden by so many talented young players who don't make the best of themselves."
The message to Souness was effectively, knuckle down or else. My way or the highway.
Souness admits he doesn't think Jack could've managed a club side in the very modern era. He wouldn't stand for the whimsical nonsense of some modern prima donnas.
Whether Jack could've morphed into Charlton-lite and used his charisma to suffer fancy dan premier league fools more gladly we will never know.
He might've been able to change but he wouldn't have wanted to .
I asked, mindful of Jack's part-time yet nigh-on papal leadership of The Emerald Isle, if the day-to-day club management Souness sucked up at Boro suited Charlton.
Down the phone line, I sense Graeme's eyes twinkle.
"We didn't see him day-to-day. He delegated training almost 100 %. He would sometimes not turn up to take a session until Thursday, or Friday, or even 2pm on a Saturday. "
"It was his way, the way of the motivator more than the tactician."
"Our football was basic. The pitches were terrible. John Higson a big centre-forward would hold up the long balls and lay it off. We still had to play. Jack wanted us to play. And we could play."
That Middlesbrough side was brilliant, full of good players made better by Jack Charlton. We were Champions of the second division champions in my first full season, like Liverpool this year, by an absolute street; something like 12-14 points."
The Boro names still glow in the northern lights.
Willie Madren, career blighted by injury and denied full England honours only by the skills of Derby's Colin Todd. And, the sweetest left foot and left wing fleet of foot belonging to David Armstrong
Charlton's Clough-like absenteeism, with Saturday sacred unless there were games midweek, worked a treat.
Whether it was the notion of less is more or absence makes the heart grow fonder his infrequent presence on the training ground made his words resonate louder when he turned up.
Call it shock value.
As Souness intimates, treating his players mean, his abruptness, directness, suffer no fools demeanour worked with the tyro Scot and spurred him on.
Accelerated his game and his eventual departure to Liverpool – for more than ten times the money paid by Boro. Another managerial genius lay in wait.
Bob Paisley.
Another man of few words of maximum impact.
Charlton and Clough and Paisley belong in the same pub chats as Stein, Dalglish, Ferguson, Busby, Nicholson, Kendall, Chapman, Klopp and Shankly; still don of the greatest managers' mafia.
So Charlton made the day job a remote, part-time affair. Jack was getting into practice for international service with Ireland in later years.
His adoption by the Irish was as natural as it came. Guinness, geniality, green space, fresh air and adoration all came his way. Like English who stole part of their country away, Charlton became more Irish than Irish themselves.
Even the Vatican beckoned, Pope John Paul II making the green Italia 90 trackside acceptable attire for a visit to the Holy church. Sadly, the prayers of another Catholic nation were heard louder than the bellows of the impeccably drunken Irish. Sadly the Fields of Athenry gave way only to Nessun Dorma as the Rome dream finally was broken.
I asked Graeme Souness about Jack's life and his loves. On the face of it he used his fishing and hunting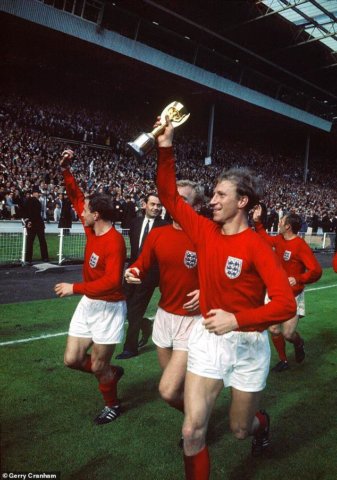 to get away from it all; something Souey understands, management and strain it brings.
"His motor was always full of dead fish or a dead bird slung across the back seat. Fishing tackle strewn everywhere. His car stunk."
We all need our space. Time to breathe in this modern world. A world Big Jack now departs with a gentle clip round the ear for whoever's in his way.
Jack did escape advises Souey. "He used football to get away from it all."
The strain of wanting to be the very best……..a world champion.
At Hunting. At Fishing.
RIP Big Jack. Thanks for Italia in 1990 and Boston in 1994. Thanks for giving us Reds Graeme Souness, the complete player by 1978, for a song. Thank you so much Jackie.