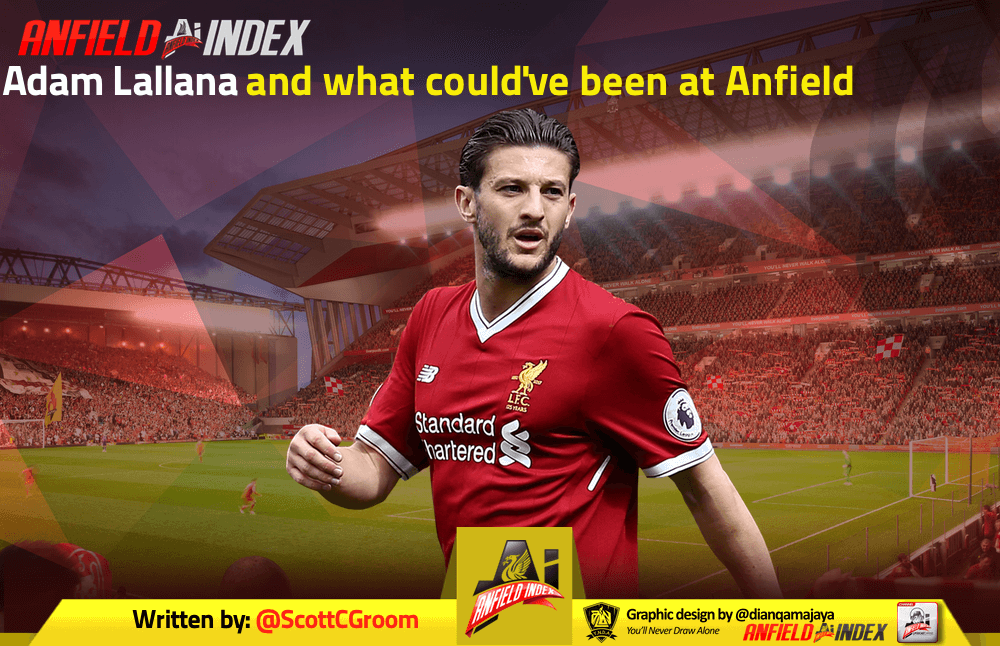 Adam Lallana and what could've been at Anfield
It shows the measure of the impact that Adam Lallana's departure will have and has had on this Liverpool squad.
He was sent on his way with emotional tributes from his teammates and manager alike, with fans also wishing Lallana well in his next venture.
Though he leaves with four medals around his neck, including the Champions League and Premier League, it does sort of feel like an Anfield career that was somewhat unfulfilled despite that glittering return of silverware.
Phase one: 2014-2017
When Brendan Rodgers secured Lallana's services from Southampton, fans were rightly excited. He was influential on the south coast and was a lovely, creative midfielder with a fantastic work ethic and was something that Liverpool were really looking for.
He started in good stead as well, making an almost instant impact in the side, scoring and creating and fitting in well.
And when Jürgen Klopp arrived to replace Rodgers, he was exactly the type of player the manager would have been relishing working with due to his playing style.
That proved to be just the case, and Lallana continued to impress. In the 2016/17 season, he made 35 appearances in all competitions, scoring eight goals and proving to be a very useful link between the midfield and Klopp's newly formed explosive attack.
He was consistent, available and a key part of the make up of the squad and the team – and the team was largely better for having him in it.
But then, things went a bit wrong, through no real fault of anyone's.
Phase two: 2017-2020
In August 2017, in the pre-season Audi Cup, Lallana suffered the first in a series of injuries that would prevent him from kicking on from his impressive start to life at Anfield.
He struggled for fitness, fighting his way back in the winter to only pick up another injury which kept him out until late in the season.
There's no denying that his first injury came at a terrible time for him and the club and was certainly a dagger into my heart as a fan, and many others too I'm sure.
To have someone who had offered so much the previous season snatched away is a cruel blow. He was clearly learning from Klopp and growing under his tutelage, so there's no saying as to where his level could've gotten to.
But it wasn't to be, and thus the team evolved in his absence. This is what happens in football and sometimes, it is very unfair.
That is the case with Lallana; misfortune and bad timing resigned the rest of his Liverpool career to one that was to be spent mainly on the substitute bench.
It is a real shame, because he is a likeable character and one that brought a lot to the team in his early career on Merseyside.
You can see how much of a respected, well-loved and key member of the squad he was with the outpouring from his teammates on social media this week.
He leaves on a high, with all of those medals and accolades to his name, but that second phase at the club leaves a sense of a somewhat unfulfilled career at Liverpool in terms of contributions on the pitch.
Though that may have been lacking in the last few seasons, it's clear he's had an impact behind closed doors that we'll never see.
It is a bitter sweet departure, and he'll always be thought of in a positive light at Anfield.
But to me, there'll always be a subtle hint of disappointment, not because of his performance levels, but the fact that he couldn't have potentially done more on a personal level.