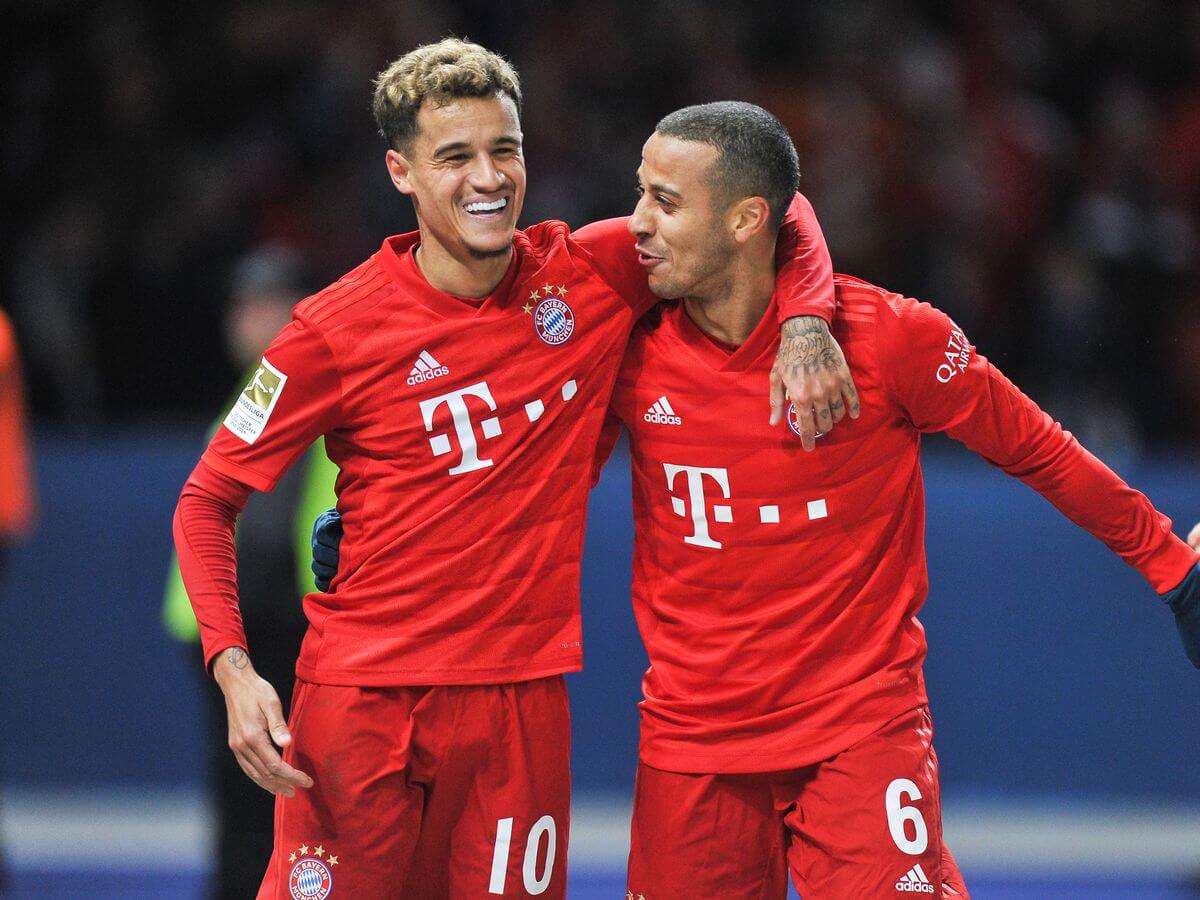 What Will Thiago Alcantara Bring to The Reds?
Off the back of inarguably the Reds' best season in the premiership, Jurgen Klopp seems to be wasting no time in filling out his squad for Liverpool's title defence. Since lifting the Premier League trophy for the first time recently, the sky's the limit. Therefore, it's hardly surprising the head coach is considering bringing Thiago Alcantara into the fold.
Fans and punters – regulars at STS and elsewhere – will likely recognise Alcantara from German football. He's been an integral fixture at Bayern Munich for some time. Bayern's own bosses were convinced Klopp was going to seal a big deal for the star even before details were thrashed out.
But what do the fans – and pundits – think of the move? What could the midfielder bring to Anfield?
Creative in the Centre
Alcantara has been a key figure not only in the German leagues but as a Spanish international, for many years. He's played for Spain's national side since 2011, racking up 37 appearances. Despite not traditionally playing in an attacking role, the 29-year-old star has scored 17 goals for Bayern Munich over the years. He was also an integral part of Barcelona's midfield strategy from 2008 to 2013.
Therefore, experience is on his side. On the younger side of 30, Alcantara still has youth enough to strengthen the Reds even further.
Some pundits feel that bringing Alcantara into the mix will likely help to breathe new life into the squad. Despite recent successes, some Reds fans feel that players such as Alex Oxlade-Chamberlain may be put to better use. Therefore, many of those looking forward to seeing what happens next with Alcantara are hoping for a whole new ball game.
High Praise
A telling moment from Klopp came recently during supposed negotiations for the star. High praise came forth from the coach, who was characteristically tight-lipped about his intentions for 20/21's first squad.
"Thiago Alcantara is a great player," Klopp advised press. "But, also a Bayern Munich player."
It's thought that the midfielder is ready to move on from Bayern as he looks for a new set of challenges. Inarguably, the Reds are in a better position than ever to start commanding some of the biggest and best players in international football.
With that in mind, Klopp really does have the world on a plate. Understandably, he is keeping hiring and firing matters close to his chest in inevitable style. That, however, is likely to be to the chagrin of many fans!
Who's Next For the Reds?
Beyond the Alcantara saga, it's clear that the Reds need some form of a boost to keep them fighting ahead of their first-ever premiership title defence. 19/20 was not a once-in-30 years event – Klopp and the team are going to want to do everything it takes to cling onto the prize.
With Manchester United reportedly ready to swoop in on potential Reds interests, it won't be too surprising if Klopp continues to hold off on transfer talk for some time.