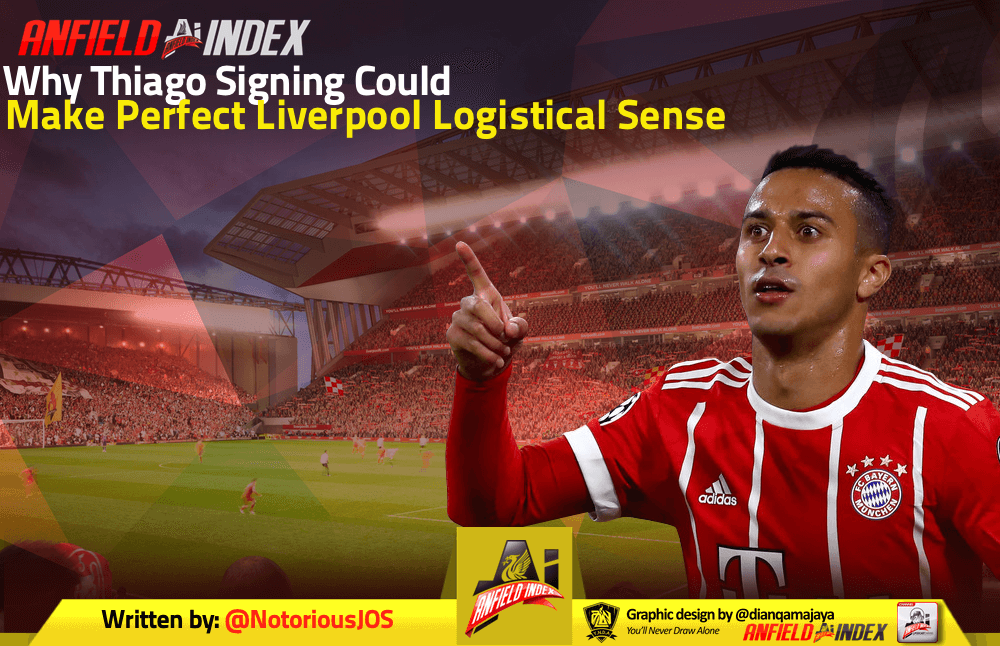 Why Thiago Signing Could Make Perfect Liverpool Logistical Sense
The 2020/2021 fixtures were released last Thursday, the 20th of August.
Champions Liverpool begin their title defence at home to newly-promoted Leeds United, before travelling to Chelsea and hosting Arsenal at Anfield in game number three.
What is most noticeable, however, is how compressed the campaign — which had to be readjusted due to the ongoing global pandemic putting a pause to last season — will be.

Starting a month later than usual, in the middle of September, and ending, as in "normal" times, in mid-May just before the European Championships — originally scheduled for this summer — start, there will be an almost unceasing flow of football next season for Liverpool and this will push the squad's fitness to its max.
And, in the light of the steady deluge of match days, the Reds' links to Thiago Alcantara begin to make more sense.
The Bayern Munch and Spanish midfield linchpin has been steadily linked to Jurgen Klopp's team for several weeks in the continental media, but with their British counterparts only offering vague and carefully worded denials in response.
Melissa Reddy of the Independent, though, today reported that the Reds are "significantly interested" in Thiago and would make their move for the Spaniard depending on any of the club's midfield roster leaving and not, as previously speculated, because of any financial concerns.
With Georginio Wijnaldum — whose talks over a contract renewal seem to have stalled — linked with Barcelona and his former Dutch national team coach, Ronald Koeman, there may yet be room in the Liverpool squad for Thiago.
Hypothetically, the Reds — who were financially stung by Emre Can winding down his contract and hot stepping his way to Juventus — could look to sell Wijnaldum now, while they can still make money from him, which is the same stance which will take Bayern to the negotiating table for their Spanish international midfielder.
Karl-Heinz Rummenigge, the Bayern C.E.O, has gone on record to say that the Bavarians would rather sell Thiago now than run the risk of losing him on a free and this is the approach they took with Toni Kroos. The German midfield metronome signed for Real Madrid in 2014 for a fee of €24,000,000, despite being in the final year of his deal at The Allianz Stadium.
Even without selling Wijnaldum — a player whose importance seems to have been forgotten by many supports, desperate for their shiny new transfer toys — there is room for Thiago at Liverpool, especially in the next season of all seasons.
Usually, Klopp, Pepijn Lijnders, and their team of coaches take a slowly, slowly method when blooding new signings. Andrew Robertson, Fabinho, Naby Keita and, judging by last season, Takumi Minamino all cut — or, in the Japanese forwards case, are cutting — their teeth on the training pitch before being regularly trusted to start games.
But there won't be that luxury next season with the games coming thick and fast and less time on the training pitch being available. From that perspective, signing Thiago — a world-class footballer in the estimation of anyone with even semi-competent eyesight — would make an abundance of sense from a squad preservation point of view, as well as, obviously, looking at it from a football sense.
Without having the time to acclimate players in the crucible of the Melwood pitches, Klopp could turn to the experienced Spaniard to use all his nous and playmaking qualities to mitigate for this lack of familiarity to his new surrounding.
Midfield is the area of the pitch where the German rotates the most and there will be constant personnel changes in the engine room to combat fatigue and injuries, so who better than Thiago to step in and give others respite while the overall level of the team would not drop significantly; in fact, from a possession and game control viewpoint, the Reds game could be evolved and enhanced.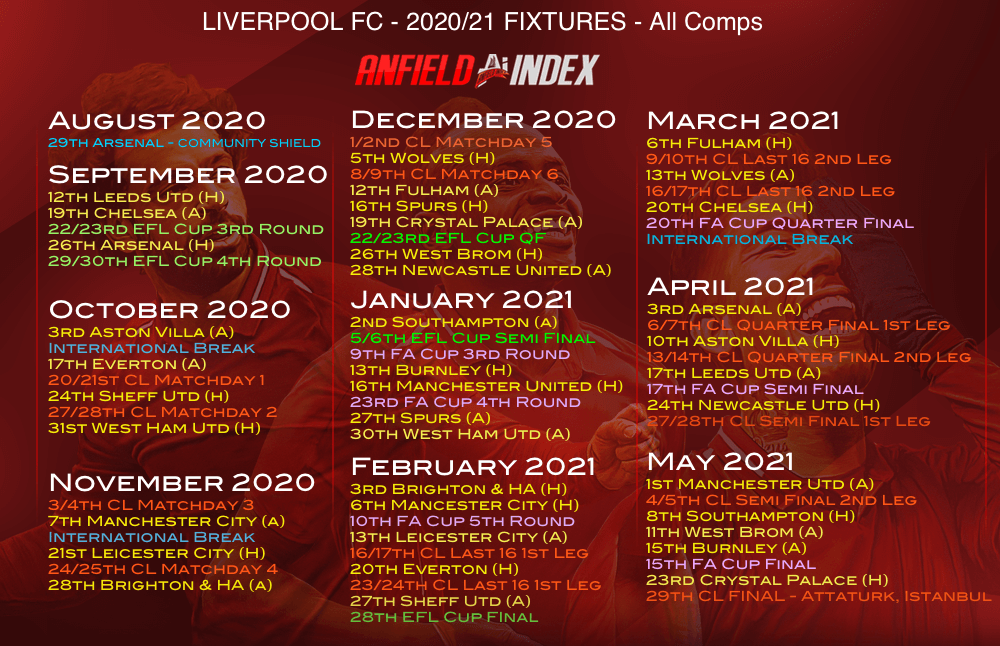 The sheer volume of fixtures will mean that the former Barcelona man would not block the path of the likes of Curtis Jones — as feared by some — but will help their cases by keeping them fresher and lessening the chances of them picking up injuries. Others, like Keita, would benefit from a reduced work-load in order to protect them from the reoccurrence of old injuries.
A winner in Germany and in Spain, Thiago could provide the kind of mentoring and example for the younger players in the squad — the likes of Jones, Neco Williams, and Harvey Elliott — in the manner that Gary McAllister was a role model of a young Steven Gerrard.
Many have pointed to the price Bayern want for their number 6 being prohibitive for Liverpool, but the  €30,000,000 the Bundesliga Champions are reputedly demanding would look cheap if Thiago helped propel the Reds to another league title and played his part in helping the club lifting a seventh European Cup.
For a new tactical string to their bow, for mentorship, for enabling Klopp to rest others without worsening the team, for giving team-mates room to breathe and adding longevity to their careers, Liverpool signing Thiago would make a tonne of sense.
Oh, he's also really good at football.