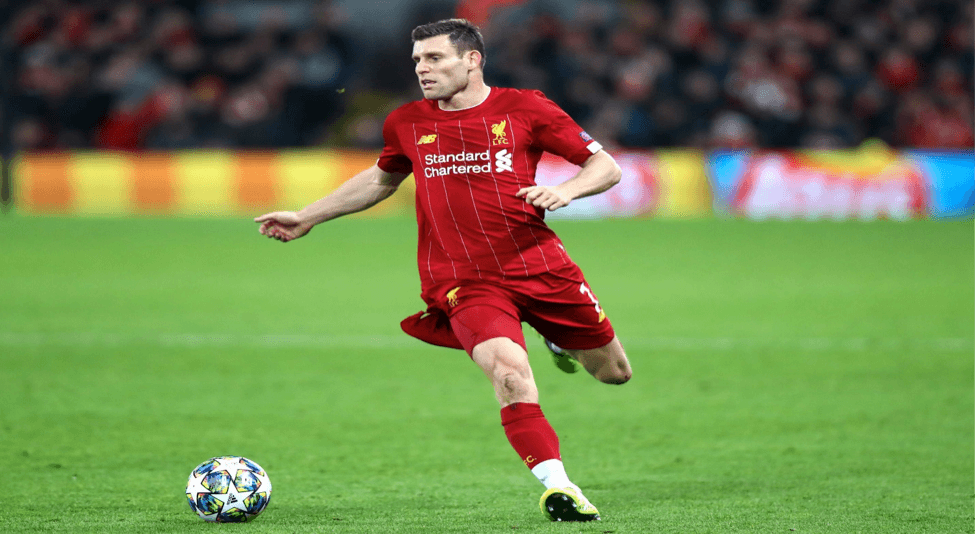 James Milner is Liverpool's Mr. Versatile – There's Nothing He Cannot Do
James Milner has been a great servant for Liverpool, and all of the other clubs that he has played at. It is fair to say that he has had a lot of success as a footballer and, just like a fine wine, he seems to have got better with age. While the majority of footballers get worse as they age, he has done the opposite. You could say that he is the Benjamin Button of the footballing world. Jurgen Klopp sees him as an important clog in the Liverpool team, but why is this?
He is Mr. Versatility
During his 18 seasons in the Premier League, he has shown himself to be extremely versatile. During this period, he has probably played in every position on the pitch apart from the goalkeeper. However, Joe Hart once said that Milner even fancies himself as a bit of a keeper, and we would be willing to bet that he would be pretty good at that too. Talking about betting, if you love to bet on football (perhaps you would like to bet on Milner to pick up a yellow card as he does like a solid tackle), then you should take a look at the best betting sites in UK. Milner's versatility is his major strength and Klopp has made use of this during his time as Liverpool manager. His preferred position is in the middle of the park, but he has spent a lot of time recently playing at right-back due to unfortunate injuries to Joe Gomez and Trent Alexander-Arnold.
Nobody will think of James Milner when they are thinking about great footballers, but Milner deserves to be treated as such. Liverpool signed him on a free transfer from Manchester City back in 2015, and he might just be the best free transfer that any club has ever got.
There is Plenty Left in the Tank
Milner is 34 now, so he is at the backend of his career, but he is still one of the fittest footballers around. Before the 2019 Premier League campaign, Liverpool carried out a Lactic Acid test on all of their players to test their fitness levels. Milner, who was 32 at the time, brushed aside his younger teammates such as Andrew Robertson, Naby Keita, Danny Ings, Fabinho, and Adam Lallana. Milner is obsessed with his fitness levels, and it is this obsession that should see him get at least another two to three years out of his football career. Okay, he might not finish his career at Liverpool, but there will certainly be a number of smaller teams that will be happy to acquire his services should Liverpool, in the future, decide that he is surplus to requirements.
His Discipline is Also Key to His Success
There are many footballers out there who moan when they are asked to play in a position that they do not prefer. There are even some, like Zlatan Ibrahimovic, who outright refuse to play somewhere they are not used to playing. In today's day and age, it is very hard to find a player who is willing to play in whatever position they are asked without moaning about. Milner is the exception to this rule, as he will play anywhere that he is assigned. If Klopp told him to play in goal in the opening game of the season, we would all see Milner walk out onto the pitch with gloves on. Milner just loves to play football, so is happy to play in whatever position he is asked. He knows just how fortunate he is to be playing the sport that he loves for a career, so he does not feel the need to act like a spoiled child like so many of today's footballers like to do.
Many of his teammates joke about Milner being boring because he does not go out to parties, does not drink and does not smoke. However, it is by living this disciplined lifestyle that he is able to stay at peak physical fitness and carry on playing the game that he loves so much. Besides, if you follow him on social media, you will quickly find that he is also a lot funnier than people give him credit for.