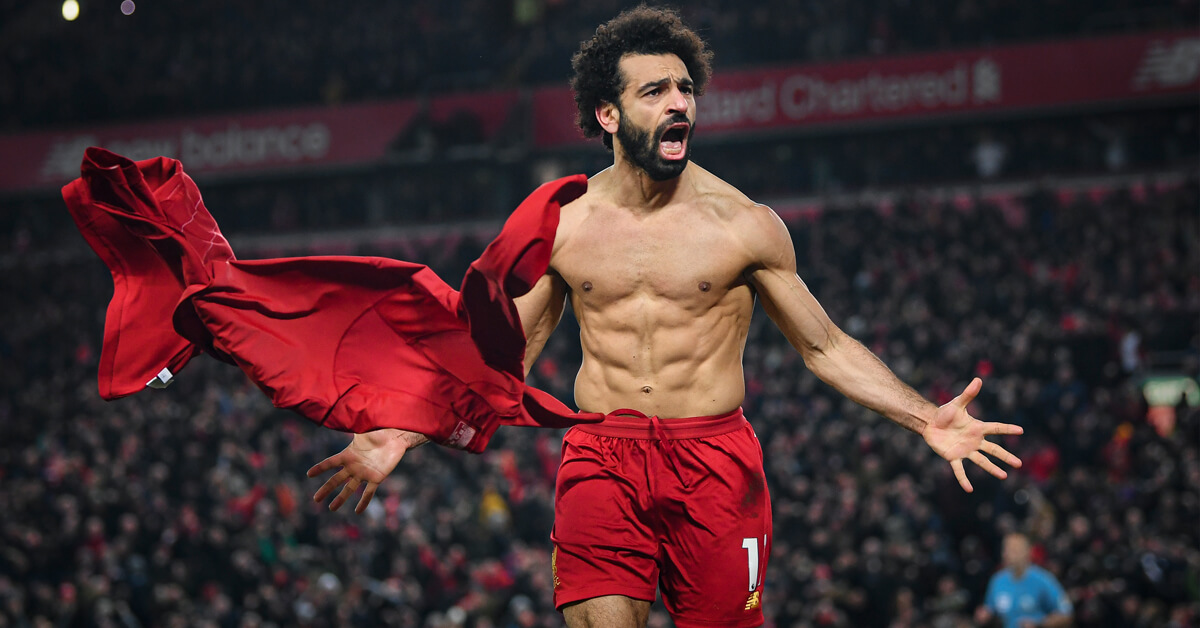 Liverpool FC Recent News and Transfers
Liverpool confirm three new signings as Jurgen Klopp plans for future
Liverpool's Manager Klopp sensing Transfer Deja Vu but thinks clearing the club decks is the most important thing.
Mohammed Salah leads Premier League Standings as Fourth highest-paid Footballer in the World
Luis Suarez given Premier League 'offer'
Last season has been a wonderful one for all Liverpool players and the club as a whole. Having won the 2019/2020 premier league title, we should know that the EPL champion will always strive to be at the top of the game. Because of that, Liverpool Football Club is making moves to bring in more incredible players to spice up their squad. Additionally, the club is also preparing for the next Champions League season. In this article, we will be taking you through FC Liverpool latest news and the latest players that are linked with a move to Liverpool FC.
According to reports, the premier league champions are making move to meet Watford's asking price (around £40million) for the Senegalese winger Ismail Sarr. The versatility of the young winder makes him a perfect match for the Red's already set front three of Mohammed Salah, Roberto Firmino, and Sadio Mane. The reason for this move would be that Sarr really impressed Liverpool's manager, Jurgen Klopp, during their 3-0 defeat against Watford in late February. According to former Watford striker, Kevin Phillips in his interview with Football Insider, he says that Sarr will be a great move for Liverpool FC.
Liverpool FC Confirms three Signings in Preparation for the Future
As Liverpool Fc has made an addition to their winning titles this summer, their Manager, Jurgen Klopp has also added new faces to strengthen his squad. These signings include Mateusz Musialowski, Melkamu Frauendorf and Fabian Mrozek, and these three youngsters have all become part of the youth set up.
All these transfers attract the attention of bookmakers who used the new acquisitions of players in soccer teams to create their sports betting odds. For this purpose, bookmakers like this sports betting UK website are on the lookout for news to create their sports betting odds.
They have also been added to the squad profile section of the Liverpool website's academy page. The young goalkeeper Mrozek, 16, joined the club late last season from FC Wroclaw. Also, Musialowski, 16, who is a right-winger was signed from SMS Lodz. Meanwhile, FC Liverpool signed the International midfielder, Frauendorf from Hoffenheim last month.
The only player that has been added to the U23s team is Kostas Tsimikas who is a former Olympiakos man. So, according to Klopp, the international Trio will form a part of the U18s side for now, while proving themselves to be worthy of being added to the U23s side. Liverpool manager also confirmed that he is not sure if there will be any new arrival at the club for now, while stressing on the importance of youth. If you want to know more about the recent happenings in the world of sports, you can check out.
Liverpool's Manager Klopp sensing Transfer Deja Vu but thinks clearing the club decks is the most important thing.
It's less than two weeks to the beginning of another premier league, and Paul Gorst, Liverpool's correspondence is looking at the pressing matters for Klopp. Liverpool manager found himself in the same position there were 12 years ago after been beaten in the Community Shield. The club went into a premier league battle with demanding noise over the size of their transfer budget getting bigger. Last week, Klopp address this maters saying that " We never had, and will never have, the type of relationship where he will have to meet Mike Gordon – FSG president and says that's the money he needs and without that, we can't survive.
He further mentioned that he has never bought enough players in a transfer window to satisfy everybody.
Mohammed Salah leads Premier League Standings as Fourth highest-paid Footballer in the World.
According to Forbes, Liverpool's Mohammed Salah has now been recorded as the thirty-fourth highest-paid sports athlete in the world. In 2020, his total earnings is the total sum of $35.1 million. And with these, Mohammed Salah is now the fourth richest footballer in the world behind Cristiano Ronaldo (No.1 with $105m), Messi (No.2 with $104m) and Neymar (No.3 with $95.5m). The player's endorsement, salary and rewards were taken into account by Forbes with Salah rising from ninety-ninth position in 2019 with a $10 million increase. If you want more recent news and transfers news on Liverpool FC, you can check out Liverpool echo news.
Salah's incentive contract at Liverpool boost the player's figure beyond his £200,000 weekly pay cheque
Additionally, his endorsement with Pepsi, Adidas, Vodafone Egypt, and the likes.
Liverpool make an offer for the goalkeeper who trained with Alisson, Brazil
Liverpool FC is reported to make a move to sign Marcelo Pitaluga Fluminense's young goalkeeper. This was after the young goalkeeper trained with Allison in Brazil in February. The 17years youngster was said to train at the club's CT da Barra complex and was watched at Maracana during their match with Union La Calera which ended with a 1-1 draw. According to Globo Esporte in Brazil, FC Liverpool have now forward a request to Fluminense in bid to move the 17-year old to Anfield. The club might be accepting this offer from Liverpool due to the current financial situation of the club. Hertha Berlin chief talked on Marko Grujic ahead of Liverpool verdict
Liverpool's Marko Grujic has spent two seasons on loan to Hertha Berlin. Hertha Berlin's director on sports is keeping abreast of what Liverpool's decision will be on Marko Grujic. The young promising footballer was the first signing that was made under Klopp in January 2016, and he has spent the last two season on loan. It was said that Liverpool is not ready for any temporary switch for the Serbian Midfielder and are only looking forward to permanent offers. The Liverpool ECHO understands that the club may demand an amount above £20m. Otherwise, the Reds will be glad to keep in at Anfield ahead of a stuffed campaign.
Luis Suarez given Premier League 'offer'
Luiz Suarez have bee told that he can now leave Barcelona this summer and the former Liverpool FC player have been presented with a number of offers including clubs from the premier league. It is reported that Luiz Suarez is interested in moving to Paris-Saint Germain as Neymar wish to reunite with his former teammate. However, Suarez also receives a number of offers from big premier league clubs which will allow the striker to return to England, six years after leaving for Camp Nou. Despite suffering from series of injuries last season, the 33-year striker still manages to have brilliant performance for Barcelona with 21 goals and 10 assists.