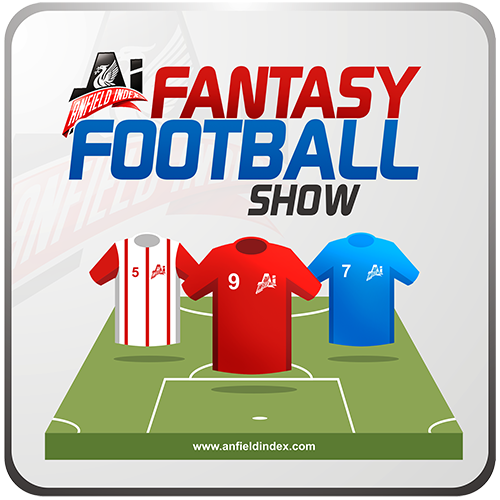 Fantasy Premier League focus: When to Play Your Wildcards and Free Hits
Knowing how to use Fantasy Premier League chips is of the utmost importance for every serious player. Small mistakes can make a huge difference, and sometimes even ruin your entire season. Being aware of some simple tricks will help you avoid such unwanted scenarios, and allow you to make the most of your free hits and wildcards. Here's what you should pay attention to!
Precious Wildcards
Every Fantasy Premier League player gets two Wildcards he can use to improve his team's performance. One needs to be used in the first half of the season, and the other one in the second. These are very valuable, and if you use them at the right moment, you could dramatically increase your score. On the other hand, if you fail to act promptly, you might lose out.
Wildcard chips give you the ability to make as many transfers as you want. Cards can be used at any time during their respective parts of the season, and this won't cost you any points. However, keep in mind that your first wildcard has to be used before 9.30 PM (GMT) on December 28, 2020. Since the start of this season was delayed, you should be able to use it before the end of Gameweek 16. Otherwise, it will expire.
In general, Wildcards should be saved for difficult matches and unexpected circumstances. Of course, not every player sees them like this, and some tend to play them without a proper reason. Yes, it's better to use a wildcard than to let it expire, but try to figure out the perfect time for it.
Power of Free Hits
Free Hit chips are even more delicate. The thing is, you get only one per season, and that's it. It's a bit like a casino welcome bonus or a captain spins no deposit bonus; you only get it once. This makes it even more important to pick the right time. A Free Hit lasts only a gameweek. During this week, you'll be able to make as many transfers as you like. Once your chosen gameweek comes to an end, the team will look exactly the way it did before you used this special power. In other words, all your transfers will be recalled.
Importance of Timing
Deciding on when to use your chips might seem easy. However, most players fail to make the right decision. They usually opt for this powerful weapon when they feel intimidated by an unexpected defeat, or when they think that's the only way to start a successful streak. And then, they don't have a single ace up their sleeves for the rest of the season. If they're yet to play their most difficult matches, this could spell a catastrophe.
Since this is one of the topics that are most frequently discussed among players, there are several common approaches. Many claim the best time to use a wildcard is during so-called double gameweeks. And, to be honest, this could bring excellent results.
Some think the best moment to use one of your precious chips is at the very beginning of the season. By doing so, players hope to obtain all the players that reach their peak during the early part of the season. Later, when other managers notice those players, it might be too late. They could simply price you out.
Also, many pay close attention to the schedules of other clubs and make their moves when they notice that important players are about to have a run of easy games. In the end, it's all up to your preference.
Turning Points
It's always good to remember that every season has its turning points. Every streak comes to an end. Players that start well usually aren't able to maintain that aggressive rhythm throughout the season. Always be aware of the moment you're in. Try to predict how a Wildcard would influence your team's performance in the long run. What might be the short term consequences?
In general, it's crucial to always keep a cool head. Try not to get too annoyed over insignificant problems. We all have our bad days, and there isn't much we can do about that. This, however, shouldn't seriously affect our decision making. We should use our Wildcards and Free Hits when they can make the biggest impact.
If you always have a clear idea of what your goals are and how you want to achieve them, you're guaranteed to make the right decision. One Wildcard can turn the entire season around. We hope that in your case, that turn is going to be for the better!