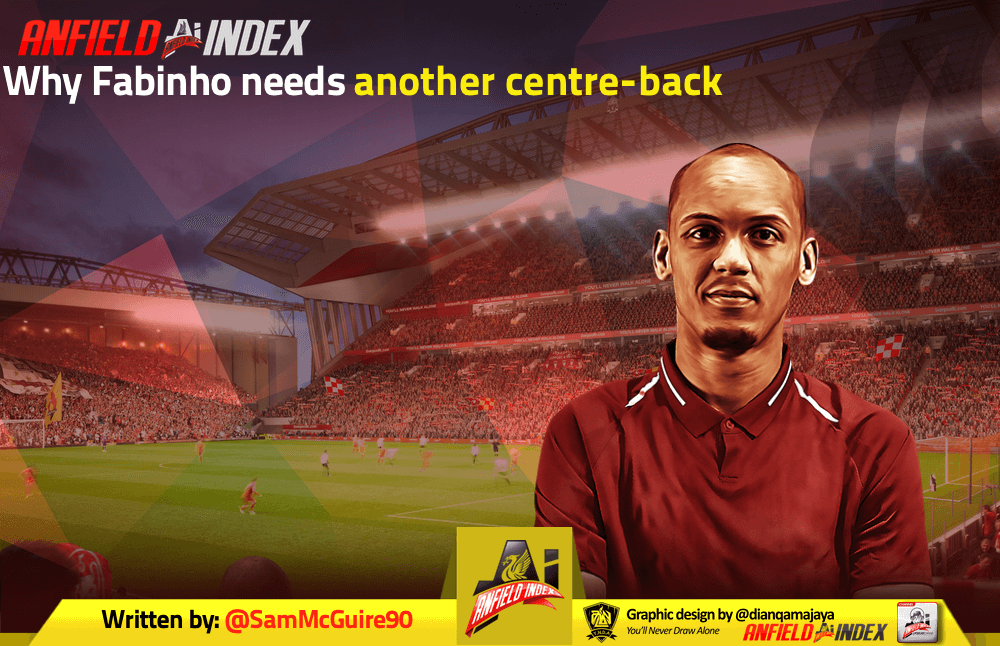 Why Fabinho needs another centre-back
Every top team wants versatile players. In fact, they need flexible players to give them the option of changing things within a match without having to make changes. Liverpool, as an example, have deployed Sadio Mane on the left, on the right and at times centrally. Mohamed Salah has played right-wing and as a centre-forward. Gini Wijnaldum has played, well, he's played everywhere. But some players should be exempt from this. However, there's an argument to be made that specialist players shouldn't be moved from their best role.
The one player I have in mind is Fabinho. He may have started life as a right-back but few in the world are better than him in that defensive midfield role and he looked back to his dominant best in the win over Arsenal. That monstrous performance arrived just a little over a week after he pocketed Timo Werner while playing at centre-back in the 2-0 victory against Chelsea.
According to reports, that showing at Stamford Bridge convinced Liverpool that they didn't need to add another centre-back to their ranks. That, if push comes to shove and both Joel Matip and Joe Gomez spend a sustained period of time on the treatment table, Fabinho could step in and play alongside Virgil van Dijk.
Thiago's arrival means the Premier League champions have another world-class option in midfield. Theoretically, that softens the blow if Fabinho is missing from the middle third. But it makes no sense to move one of the best in the world in that role to fill in at centre-back. Liverpool are frugal in the market, even more so during these unpredictable and difficult times. But centre-back isn't really a position you should cut corners on. I realise it's a tricky void to fill given the club is essentially looking for a fourth choice option who just so happens to be good enough to play to a standard that means there's no noticeable drop. It's perhaps the hardest position to fill and the temptation to just plug Fabinho in there must be one that is difficult to resist.
I'm never a fan of one injury disrupting multiple positions. By moving Fabinho into centre-back you're changing two parts of your spine. Change can breed inconsistency. Inconsistency can lead to performances dropping and then there's a drop off in results.
Not only does this idea lead to potential disruption if worst comes to worst, but Liverpool will also be losing Fabinho's presence in midfield. Jordan Henderson bossed it as the deepest midfielder when the Brazilian was out injured but the skipper isn't as dominant in the air as the former Monaco man. It's an underrated part of his game. Last season, Fabinho ranked 27th in the Premier League for aerial duels won, winning 66% of them.
That put him ahead of a fair few defenders, ones who are supposedly dominant. Caglar Soyuncu and Ben Mee won a lower percentage of duels while Harry Maguire averaged 67%. That gives you an idea of just how effective Fabinho is and there aren't many midfielders who can rival him in that regard. By moving him into defence, they lose that. You could say they ensure their centre-back pairing is one of the most dominant but when Fabinho is in midfield, Liverpool have three players in defensive roles who average 63% or above when Gomez plays or 66% or above when Matip plays.
Fabinho playing centre-back is a bit like if Trent Alexander-Arnold played centre-midfield. He'd boss it but if we're being honest he's too good to change roles.