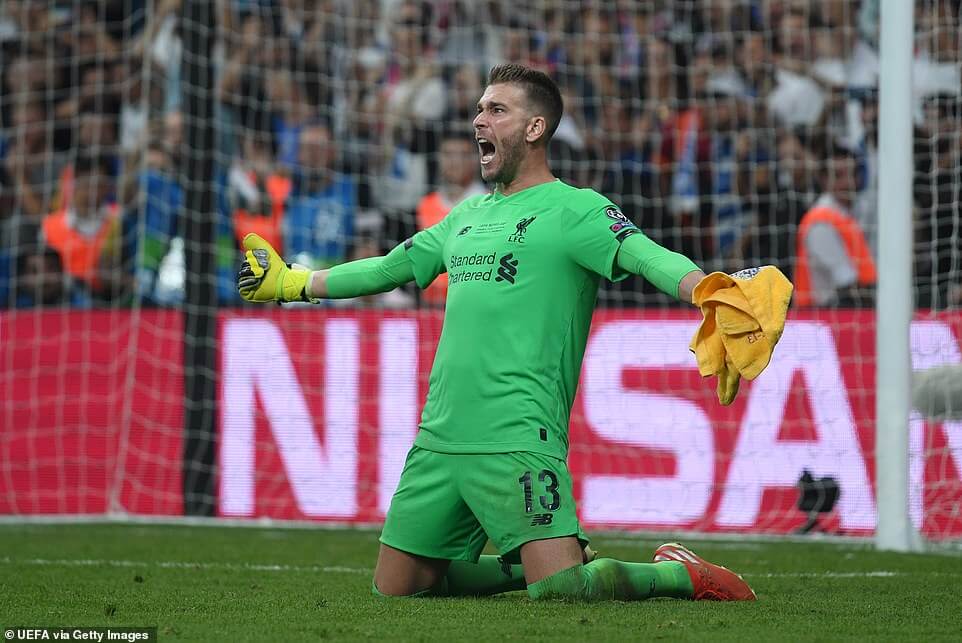 Blaming Adrian is a Gross Oversight of Liverpool's Worrying Trend at the Back
Almost five billion people from various parts of the globe tune in to watch the Premier League every season. Thanks to the advent of social media, Twitter, in particular, there isn't any place to hide for any of the Premier League's stars should they make a mistake. If they do, meme after meme will follow as Twitter users pile on and tend to ignore mitigating circumstances.
Adrian was the latest footballer to experience the nasty side of Twitter after Liverpool shipped seven goals against Aston Villa on a night where few could believe what they were witnessing. Ex-Brentford man Ollie Watkins shone after he scored a first-half hat trick that ensured the Reds were lying motionless on the canvas after just 45 minutes.
The hat-trick.

Ollie Watkins' first-ever Premier League goals! pic.twitter.com/QBhhD6HxEz

— Aston Villa (@AVFCOfficial) October 5, 2020
Watkins' summer departure from Brentford triggered a dramatic move in the odds on the Championship promotion race as the Bees dropped to 2/1 to reach the promised land. Leaving that behind him, he weaved his magic and terrorized the Liverpool defence. But the focus of the internet was still on Adrian's wayward pass which resulted in the opening goal.
Granted, it was a poor effort at spreading the play and moving it out from the back by the Spaniard, but that's where his contribution to the 7-2 loss at Villa Park ultimately ended. Three more deflected attempts would, unfortunately, find their way into his net before Jack Grealish cantered through on goal after easily bypassing Liverpool's halfway line high press. This is where the problem currently lies for Liverpool and it was evident even before Leeds scored three at Anfield on the opening day of the season.
On that occasion, Patrick Bamford was able to take advantage of Liverpool's high line by latching onto a speculative punt by Stuart Dallas. It must be said, Bamford's goal was aided by some uncharacteristically poor defending from Virgil van Dijk. But that in itself tells a story; if you play fast and loose with a high defensive line there can't be any room for mistakes.
Virgil van Dijk doesn't make mistakes like this very often

But Patrick Bamford made sure to punish him pic.twitter.com/u6PkcC7c6i

— Goal (@goal) September 13, 2020
So after just four games, Liverpool have conceded 11 goals. In fact, only West Bromwich Albion have let in more after being on the receiving end of five goals from a high-flying neighbour, Everton. That is a worrying story in itself, but let's focus on putting out one fire at a time.
On top of that, Jurgen Klopp's men have only kept one clean sheet in nine Premier League matches. This suggests that the tacticians in the opposing dugout have found a way to breach Liverpool's defence.
The Reds had the best defensive record in the division last season during their title-winning campaign – only conceding 33 in 38 games. With this in mind, defending the Premier League is going to be an almighty task given the trend that has developed at the back.
Jack Grealish is very special.

The first player in Premier League history to be directly involved in five goals in a single game against Liverpool.

Two goals. Three assists.@JackGrealish | @AVFCOfficial pic.twitter.com/6oSbMzORvb

— thesportsman (@TheSportsman) October 6, 2020
Klopp is, of course, able to reverse this swing in momentum against Liverpool by instructing his defence not to press so aggressively. The German can do this by ordering them to fall back 10 yards from the halfway line when cornering the opposition as they try to play it out from the back. This will restrict the opposition from getting in behind his defence so easily and allow the game to be played in a part of the pitch that gives control back to Liverpool.
Klopp may persist with his high-intensity gegenpress that has been so successful for the Reds in the past but now seems to have handed the initiative to the teams playing Liverpool. If this is the case, then his side will have to outscore the opposition in high-octane goal-fests in order to successfully defend the Premier League title.