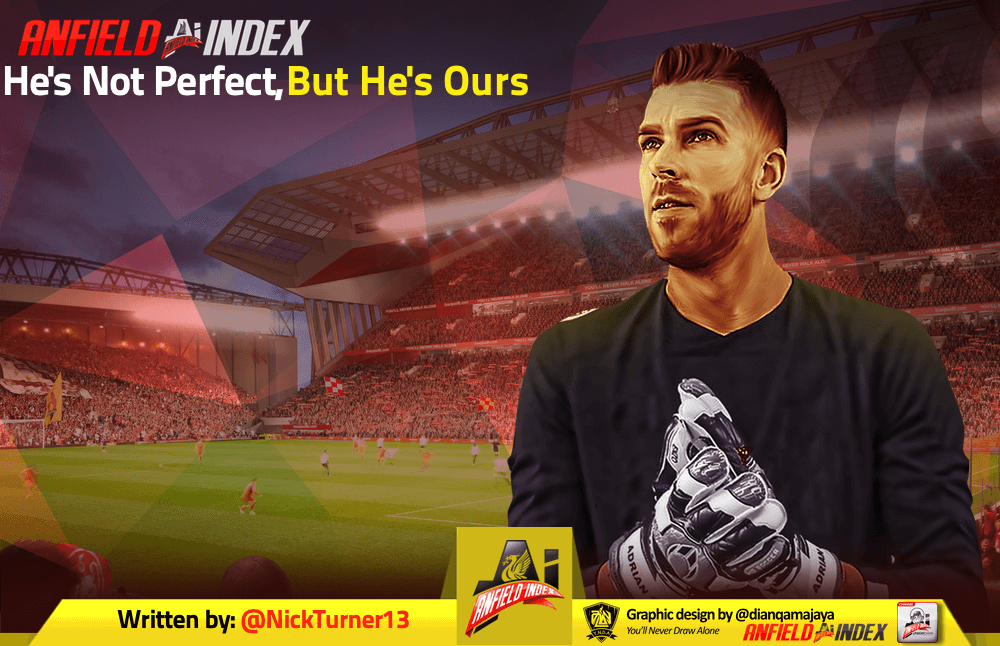 He's Not Perfect, But He's Ours
I just want to make a point, a point that should be obvious to all Liverpool supporters, but something that seems to be lost in the reactionary atmosphere in which we live these days.
Adrian.
Adrian is our back-up keeper. If he was good enough to be a top-6 keeper elsewhere, he would be. But he's with us, he's a Red, and he loves being a Red!

He saved a penalty to win us the UEFA Super Cup in August 2019.
He kept a clean sheet to win us the Club World Cup in Qatar in December 2019.
We won 10 games in a row at the start of last season with him in goal.
Yes, he has made mistakes, but mistakes are amplified as a goalkeeper. Milner made a total air-kick tonight trying to volley a shot on the edge of the area. It is quickly forgotten, but if that was Adrian, it could have been a goal and he'd be crucified forevermore.
All outfield players make mistakes, often more than one a game… but as they don't directly lead to a goal, they are forgotten about in the heat of the moment.
Is Adrian the best keeper in the league? Obviously not.
Is he the best available to us at this point? Well, now that the window has closed, yes he is.
Are there keepers even now in the Premier League that you would rather have? Pickford, irrespective of his horrific, potentially career-ending challenge on Van Dijk…. Is not one of them.
Ramsdale… Arrizabalaga… De Gea even… These are all keepers that have made multiple mistakes in recent times.
There is nothing to be gained in a massive outpouring of negativity towards the player that we really need, to shore up the defence and reduce the number of goals conceded.
Please…. we can all do better, as SUPPORTERS. We need to SUPPORT our team and that means every individual player, whether it be Mo or Sadio, or Fab, or indeed Adrian.
Throwing negativity at him on social media is not going to improve anything at all. He is our 2nd keeper, and we need to do all we can as SUPPORTERS to get through this time while Alisson is out.
Adrian made some good stops tonight vs Ajax, and for as long as he is our number one, long may that form continue!
Up the Reds!