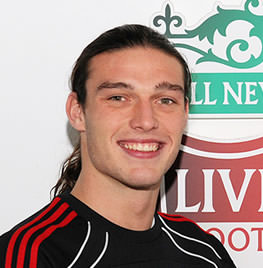 Andy Carroll - The season so far
Right, so recently Liverpool have signed Andy Carroll to replace the outgoing Fernando Torres. But what do we really know about the big number nine? Well be looking at his performances for Newcastle this season we can gain a real insight into his game and where he affects play the most on the pitch. Now you might be tempted to jump straight in and say that he is most effective in and around the opposition penalty area, but that is not necessarily the case.
To start with the basics, i.e. what we actually know about him this season at a glance.
In total he has made 19 League appearances this season, playing 1,624 minutes in the process. From these 19 appearances he has scored 11 goals with an average of a goal every 1.7 games and he has 3 goal assists to his name. So in his 19 games played for Newcastle he directly contributed to 14 out of the 28 League goals that Newcastle scored in that time – when put into context, he was real asset to Newcastle and a genuine threat up front.

So far this season Andy Carroll has had 63 shots on goal, with 27 hitting the target, a total of 42.9%. Whilst you may think that this is a low percentage of shots on target, you have to take into account that 11 of those 27 shots hit the back of the net, so when he hits the ball on target, he is likely to cause real problems for the opposition. He also has an overall chance conversion rate of 18% compared to a stat of 15% for Fernando Torres – a player who made more appearances and attempted more shots prior to leaving the club.
The image below shows the areas that Andy Carroll has taken shots from this season – the light green areas indicate no shots and the darker the coloured areas, indicate the amount of shots taken in that area.
As you can see, the majority of his shots have come from inside the 18yard box, but he is also not afraid to attempt more ambitious shots from long range – who can forget the brilliant strike that beat Pepe Reina earlier this season?
Goals may be the standard at which all good strikers are judged but that is just one side to the game, and certainly only one side so Andy's game, and as I am about to show, he is a real work horse in the oppositions half of the field.
When you have such a big target man up front, a tendency to play long ball football can creep in, and if it isn't done properly that target man becomes a very isolated figure. But Andy Carroll is probably one of the most active Forward players in the Premier League, and is not content to sit up top and wait for the ball to come to him, he goes to the ball. Over the course of his 19 appearances, Andy has demonstrated a willingness to track back and defend the ball from the front; he has linked up with his teammates all over the opponents half and has proven himself to be quite an industrious player.
He has attempted 640 passes this season, completing 367 of them, 57.3% to be exact. Most have come, unsurprisingly in the opponents half of the pitch, with most occurring in the space between the half way line and the 18yard line.
The image below shows the areas where Andy's passes have come from this season.
As you can see he is most active through the middle, drifting over to the left of the field. Liverpool have a long documented problem with the left side, in Andy Carroll we have signed a player who can operate down this side to great effect.
His passing ability is not the only contribution he makes in this area of the field. A tall, strong player such as Andy is always going to be hard to knock off the ball, but he the stats show that he is also quite adept at knocking his opponents off the ball as well. In his 19 appearances, Andy attempted 242 tackles, successfully wining the ball 136 times, a success rate of 56.2%, when you consider that he is on the pitch primarily to score goals, this statistic is quite impressive and demonstrates his willingness to help his team out in any way he can.
The image below shows the areas where Andy has attempted the most tackles this season.
As you can see, once again he is most active in the middle of the field, again drifting over to the left, but as the image shows he also puts pressure on defenders deep into the box attempting many tackles that could lead to goal scoring opportunities – he really does defend from the front.
The images also show his tendency to go to the left because Andy Carroll is left footed. This will add balance to the team too as we haven't had a left footed striker since Robbie Fowler. It will be interesting to see what happens as Suarez has been tending to do his best work down the left hand side.
After reviewing all the information we can build up a picture of where Andy is most effective and most involved on the field, and it looks something like this:
So in Andy Carroll, Liverpool have signed a young player with allot of potential, he works hard for his team in the opponents half of the field, he contributes with goals, tackles, passes and he is improving all the time.
To be fair to Newcastle who are having a great season back in the Premier League, they do not have players of the calibre of Gerrard/Meireles to supply Andy Carroll from midfield, and they do not have a striker on the same level as Luis Suarez to play alongside him. With this in mind, there is a strong case to argue that Liverpool will get much more out of Andy than Newcastle did. Liverpool lack a genuine threat in the air from set peices when Krygiakos isn't playing, Andy Carroll can provide a constant threat, he will battle for the ball in the middle and contribute plenty of goals to prove himself worthy of wearing the famous red shirt.
In terms of League goals, Liverpool have been severly lacking this season, managing only 35 from 27 games, and have only recently registered a positive goal difference. Before he has even kicked a ball for the club and Andy Carroll has already scored more Premier League goals this season than any other Liverpool player, and is the only player at the club to have registered a double figure goals tally in the League this season – that includes Fernando Torres who has only registered 9 League goals this season. Liverpool's current top goalscorer is Raul Meireles with 5 goals.
So, to conclude, Liverpool have signed a striker who will get goals, work for the team and continue to develop into a top class striker. He is proven in England, he has earned his first international cap this season and secured a move to one of Europes most successful clubs. He is a striker who has risen and risen this season, and with top class players around him he will only rise further, and i am sure he will be a top quality addition to the team.