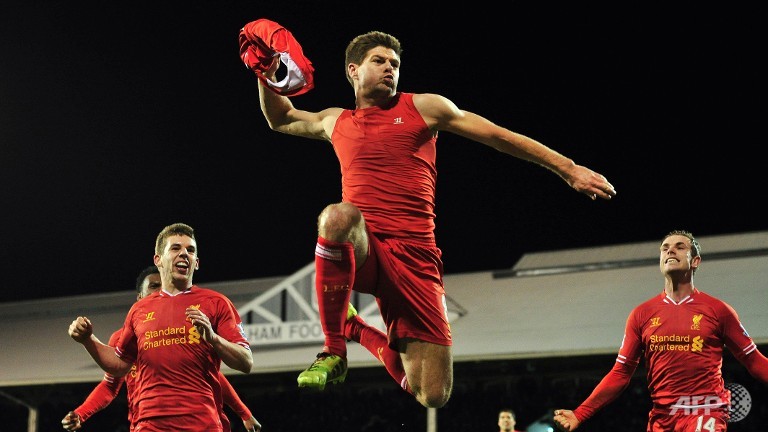 The top paid Liverpool players of all time
Liverpool FC is one of the most successful teams and has produced many great players throughout the beautiful game's history. The club has earned many league titles and has become one of the richest clubs of football. Hence, its players are among the top heavily paid players because of their spectacular football game, with the net worth equivalent of winning the lottery. Here's the list of top-paid Liverpool players of all time that lightened up the open fields with their lightening skills:
Mohamed Salah
This is no surprise for anyone to know the Egyptian star Mohamed Salah is the highest-paid player for Liverpool. He earns £200,000 per week in Liverpool. With incredible 80+ goals in 130 matches since 2017, Salah is among the top three biggest earners popularly known as the "Fab Three." Mo Salah is the top 34th highest waged athlete globally, and so far earned the equivalent of winning the lottery of $35,100,000 in 2020. His on-field conqueror status coupled with off-field stardom helped the club make a continual rise in 2020.
Virgil van Dijk
By signing a £220,000 per week deal, the Dutch defender is considered to become the highest-paid player in the history of Liverpool FC. Dijk's net worth was reported to be $25,000,000 in 2019. He has been here in the Premier League for a while now, earning the respect of being the best defender. At the moment, his net worth is estimated to be £99,000,000, slightly more than the equivalent of winning the lottery.
Steven Gerrard
Nobody can miss this man while counting the top Liverpool players of all time. Steven Gerrard was among the highest-paid players of Liverpool and now lives his retirement with a net worth of $90,000,000. Former football player and professional manager, Gerrard is considered the greatest midfielder of all time for Liverpool.
"If we play in the right way and do what the manager asks us then, we will win games." – Steven Gerrard.
Roberto Firmino
The Brazilian striker currently plays for Liverpool FC. With the wide variety of on-field roles, Roberto has played as a striker, attacking midfielder and winger. Firmino's net worth is estimated at $32,000,000, the equivalent of winning the lottery, which is expected to be increased further in the upcoming years.
Jordan Henderson
Henderson earned England under twenty-one and senior men players of the year in 2012 and 2019, respectively. Henderson joined Liverpool in 2011; the midfielder has scored 25+ goals. Among the best midfielders for Liverpool, his net worth is around $25,000,000. Henderson is currently playing with a weekly salary of £140,000.
James Milner
An English soccer player, James Milner, plays as a midfielder. With the net-worth equivalent of winning the lottery of £32,000,000, Milner's annual salary is £7,280,000. Also, Milner was the youngest footballer to score a goal in the history of the premier league. Milner is undoubtedly one of the most versatile players for Liverpool who can play at midfield, as a winger, and at full-back.
Naby Keita
The central midfielder, Naby Keita, signed a contract with Liverpool for a whopping worth of £6,900,000 per year. His career started in 2013, and since then, his fame rises as a vital central midfielder. With a weekly salary of £120,000, Keita is still young and has so much left to achieve in his career.
Alex Oxlade-Chamberlain
An English pro footballer, Alex is a midfielder for both Liverpool FC in the Premier League and England's national team. Popular for his dribbling, passing, and speed, Alex earns an annual payment of £6,240,000 from the club. His net worth is estimated to be £13,100,000, with the inclusion of all incomes. While currently in a relationship with a famous singer Perrie Edwards, Alex's market value is projected to be the equivalent of winning the lottery, which is around £40,000,000.
Adam Lallana
The English professional player, Adam Lallana, began his professional football career in 2006. He plays as an attacking midfielder for Liverpool FC and scored 30 goals for the club. Adam signed a long term contract with Liverpool, receiving £5,720,000 annually. With a net worth of 20 million euros, the attacking midfielder is reported to earn £9,000 per day. Wow! This means Adam earns in one month as much as an average person in the UK earns in nine years.
Alisson Becker
They say there's no hiding place for a goalkeeper; there's no hiding place for Alisson Becker in our list too. Alisson is one of the top paid goalkeepers in football. After his two consecutive successful years, Alison earns an annual salary of £4,680,000. While his total net worth is estimated to be around 8 million pounds, the pro-Brazilian national player has a whopping market value of 63 million pounds. Even considering the top goalkeeper skills, Alisson's fans believe he's being underpaid. Still, you certainly have to win the lottery to match this one.
Wrapping up!
Liverpool FC is one of the most popular and successful clubs in England. However, Liverpool doesn't go overboard in their expenses like Manchester United and Arsenal. Yet players are well-paid with the salary equivalent of winning the lottery.