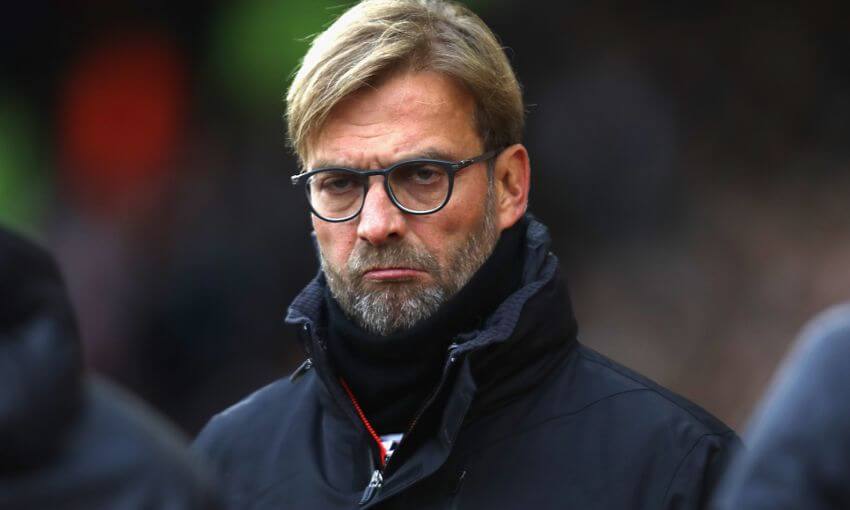 Ranking Liverpool's most shocking defeats

It has been a rosy old time in the Red half of Liverpool over recent years, with the arrival of enigmatic manager Jurgen Klopp heralding a turnaround in Liverpool's fortunes. Despite the Reds falling so short in the past, especially in regards to the Premier League, Klopp's stewardship has seen Liverpool finally clinch that all-important league title, being crowned champions in 2020.
However, life has not always been as sweet. Despite some memorable victories, the Reds have also fallen victim to some shocking defeats throughout the years. Here we run through the worst results in Liverpool's history, which many of the Anfield faithful would prefer to forget.
Newcastle 9 – 2 Liverpool – 1st January 1934
Thankfully, most Liverpool fans weren't around to witness this New Year's Day massacre against the Magpies. Pre-war cavalier attacking and bizarre formations often heralded high scores, with Liverpool opting for a 2-3-5 formation that day. However the defeat remains Newcastle's heaviest against Liverpool, and even though it exists outside living memory for most football fans, it is still sure to send a shiver up the spines of many in Merseyside.
Arsenal 8 – 1 Liverpool – 1st September 1934
1934 would prove to be a torrid year for Liverpool. Exactly 8 months after their humbling at St James' Park on New Year's Day, they again were the unfortunate beneficiaries of another drubbing, this time at the hands of George Allison's Arsenal. In front of a Highbury crowd in excess of 50,000, Liverpool went into the break only 2-0 down, but collapsed in the second half, shipping a further 6 goals and making 1934 a year to forget.
Aston Villa 7 – 2 Liverpool – 4th October 2020
Recently, Liverpool have re-established themselves amongst the best club sides on the planet, adding Champions League, UEFA Super Cup and FIFA Club World Cup trophies to their cabinet, and making the last 18 or so months truly magical for the reigning Premier League champions.
Therefore, this shock defeat against Villa caught everyone by surprise, and defied even the most outrageous btts and win tips that were floating around prior to kick off. Villa new boy Ollie Watkins stole the show with a perfect hat trick, in addition to goals from Jack Grealish, Ross Barkley and John McGinn.
Whilst many explanations have been offered for the unique result, including the lack of fans due to coronavirus restrictions, fatigue or even, as Liverpool legend Graeme Souness proposed, the length of Villa Park's grass, Jurgen Klopp's men will hope this result does not overshadow their first season as Prem champions.
Birmingham City 9 – 1 Liverpool – 11th December 1954
Numerically, Liverpool have never suffered a worse defeat than this awful defeat against Birmingham City. In their first season in the second division, Liverpool were embarrassed by a City side on the march to promotion. A fortnight before Christmas, Birmingham were able to give the St Andrews faithful an early present, whilst Liverpool were subjected to a turkey shoot.