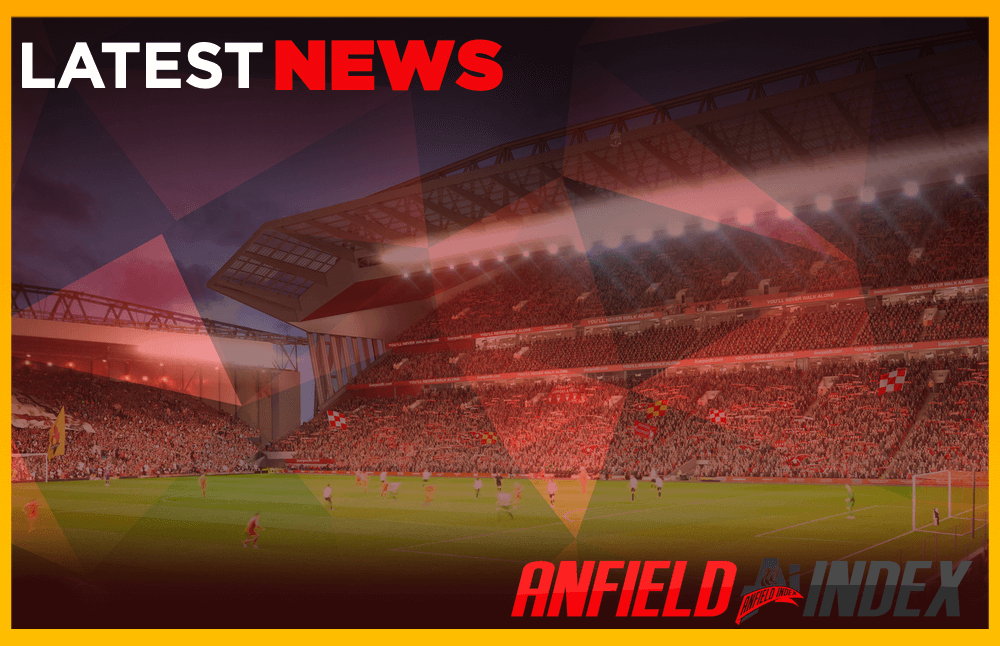 Reds say goodbye to Melwood for the final time
Liverpool finally brought the curtain down on the club's time at Melwood over the weekend. The Reds leave their famous training ground after 70 years.
When Jürgen Klopp's squad returns after the current international break, they will begin training at Liverpool's new state-of-the-art AXA training centre in Kirkby.
LFC published a well-composed page with club staff, players and managers from past and present sharing their thoughts and memories on time spent at Melwood over the years. It's certainly worth checking out with quotes from Steven Gerrard, Jamie Carragher, Ian Callaghan, Jordan Henderson, Roy Evans, Jan Molby, Klopp and many more.
One of the most moving recollections is from Karen Gill, Bill Shankly's granddaughter:
"I don't know if you've seen this quote from my grandad: "Melwood means more to me than any other part of Liverpool. It was where Liverpool was made. The first time I saw the place, an overgrown, neglected place it was too, I said to Ness, 'I'm going to see Melwood reborn, cultivated.' I did. Every inch of it. If someone took Melwood away from me…" and then he just stopped. I think it was the place where he felt most at home. It's the place where I associate my grandad with – maybe sometimes even more than Anfield because all the photos I absolutely love of him were all there, just with his tracksuit on and training with the team.

"I know how much it meant to him. He would've probably lived there in an old shed if they'd let him! It's about a five-minute walk from Bellefield – and that's why he wanted to live at Bellefield. Apparently, when he came he wanted a house that was as close as possible to Melwood and then he never moved, even after he retired. Melwood was the place where they forged his Liverpool team. That's where I picture him when I picture him, to be honest."
Here are some of the goodbyes shared on social media…
One last time…. ❤️ pic.twitter.com/5oMvsJrzT9

— Jordan Henderson (@JHenderson) November 7, 2020
Integral to our story for 70 years…

This was Melwood… and we'll never forget it ❤️ pic.twitter.com/3Xd93jQidA

— Liverpool FC (@LFC) November 10, 2020
Many stories and memories will stay within the walls of #Melwood YNWA@LFC #FarewellMelwood pic.twitter.com/mxcNUN7NLg

— Fernando Torres (@Torres) November 10, 2020
So many fantastic memories from Melwood. Sad to see that @LFC will no longer be training there, but the history and tradition will be forever etched in our minds. The new facility looks unbelievable – fingers crossed it brings the same success to our Club. pic.twitter.com/HUMMHQ22zJ

— Sir Kenny Dalglish (😷) (@kennethdalglish) November 10, 2020
I spent 10 years at Melwood!The quality of the people there was incredible.
The security guards,Carol and Caroline ❤️ from the kitchen,players Liaison,Press Office and my teammates.
I am sure the new training ground will be like home just like Melwood was for me.
Good Luck LFC! pic.twitter.com/UMOONcDxAZ

— Lucas Leiva (@LucasLeiva87) November 10, 2020
Home from home ❤️ #Melwood pic.twitter.com/rYF94uoUvo

— Ian Rush MBE (@Ian_Rush9) November 9, 2020
Left Melwood for the last time today, thank you for the memories 🔴 #Melwood #YNWA pic.twitter.com/Q1r1ssEZD7

— James Milner (@JamesMilner) November 9, 2020
End of an era today as @LFC leave the Melwood Training ground. I was lucky enough to spend so many wonderful years there with some of the best players, managers, coaches and staff in the game. Memories i will always cherish. pic.twitter.com/DsHOvOyMt8

— ROY EVANS (@Roy_Evo) November 9, 2020
Let me open a thread to farwell Melwood training groud.
It wasn't just our training ground, it was like our home. We had breakfast, lunch, we played pool and table tennis, we even slept there sometimes. When we came from Istanbul… pic.twitter.com/kLBckXvtRf

— Luis Garcia (@luchogarcia14) November 8, 2020
Jürgen in his Melwood office for the final time ❤️ pic.twitter.com/zu50y4mlrP

— Liverpool FC (@LFC) November 9, 2020
We have bid a fond farewell to Melwood and officially handed the site over to its new owner, transformation group Torus.#FarewellMelwood ❤️

— Liverpool FC (@LFC) November 10, 2020
For the most in-depth tactical and statistical analysis regarding Liverpool FC, sign up now! The original home of Pressing Stats, Anfield Index also brings you the latest views from club legends such as Jan Molby.
Hear from the UK's top journalists, managers, professionals, sports scientists, physios and sports psychologists as we bring you the ultimate LFC fan experience provided on approximately 30 podcasts every month for our AI:Pro listeners!!
Enjoy all this and more for just £4.99 per month at Anfield Index Pro!!