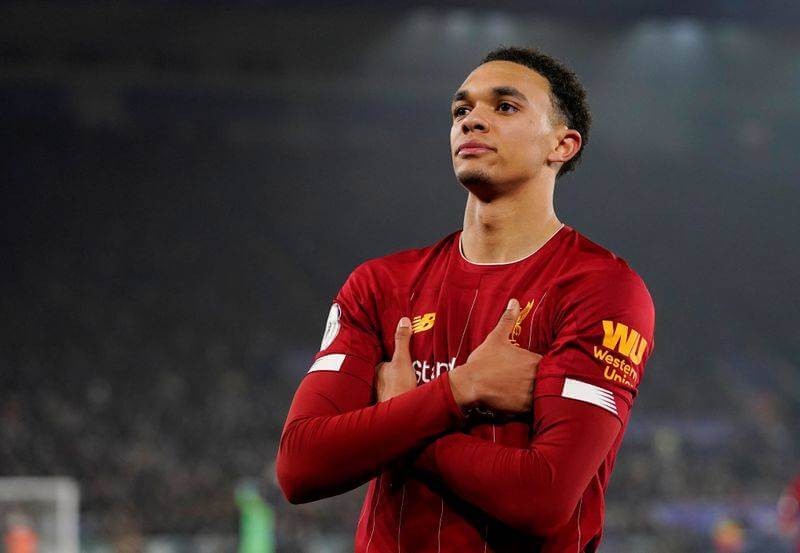 Injuries Threaten to Hinder Liverpool's Title Defence
To call the 2020/21 Premier League season irregular would be a major understatement. For starters, the COVID-19 outbreak seriously impacted everything from fixtures to player availability – and continues to do so. For some clubs, however, that's not even the full story.
Reigning champions Liverpool have had a particularly unfortunate string of injuries hurt them even further. How will this bad luck affect their performance and overall results?
Thiago, Alexander-Arnold, van Dijk, and Gomez out of Commission
The Premier League mandates a 10-day isolation period for any player who tests positive for the Coronavirus. While this has already hurt some teams, it ultimately only directly affects a few legs at the most. What some of The Reds' most noteworthy players are going through, however, is much more serious.
The defenders seem to have been hit particularly hard. Seeing how Liverpool recorded the lowest number of concessions across the triumphant 2019/20 season, this can turn out to be catastrophic in the long run.
Trent Alexander-Arnold
The squad's first-choice right-back sustained a hamstring injury in the 1-1 draw against Manchester. He is expected to return after a month or so of recovery, though the time away may turn out to be crucial. With their showdown against current table leaders Leicester just around the corner, Liverpool needs to bring their A-game if they hope to defend the title.
Moreover, their international campaign is bound to suffer as well. Though missing out on Champions League outings might give him ample time to recover, the England national team also lost a dependable wing-back. According to manager Jurgen Klopp, Alexander-Arnold will be forced to miss the triple-header scheduled for mid-November.
Virgil van Dijk
In other Liverpool news, the Dutch defender Virgil van Dijk will be forced to miss even more play. The former Celtic centre-back suffered a very serious injury while playing against Everton. The unfortunate incident resulted in emergency surgery in London due to a ruptured ligament.
Even the most optimistic of estimates don't see van Dijk returning to the pitch before the end of the season. Compounded by the other injuries on this list, the Reds' backline has been completely gutted at this point.
Joe Gomez
The bad news doesn't end there. During training for the England national team, young star Joe Gomez ended up in knee surgery. While Liverpool's press liaisons have confirmed there's no permanent damage to the ligament, his tendon will need time to recover. Like van Dijk, it's not very likely that he'll be able to return before the season's end. As you may be able to tell by now, Klopp's options for centre-backs are narrowing by the day.
Thiago Alcantara
As icing on the cake, midfielder Thiago also took a beating in the Everton derby. He found himself on the receiving end of a forceful lunge by The Blues' Richarlison. Though the Brazilian centre-forward was sent off, Thiago was forced off the pitch.
One of the more painful aspects of the injury is the fact Thiago barely got to play this season. He joined Liverpool in a €22 million deal with Bayern this September. Needless to say, expectations were high, but the Spaniard barely got the chance to wet his feet in England's top flight.
Moving Past Liverpool Injuries
Klopp's options for moving forward are severely limited. With his defence in shambles and competition fiercer than ever, he'll need a miracle to maintain the low concession rate that won them the title last year. To make matters worse, even Matip had problems of his own, and will be unable to play 3 matches a week.
The bookmakers are taking notice of The Red's misfortune. Once heralded as the season's title favourites, their odds to win are drifting at online bookmakers with the latest odds. Specifically, they jumped up from 2.30 to more than 2.60, making Man City the toughest challengers at the moment.
The good news is that midfielder Fabinho was used in a defensive role against Chelsea. He excelled, leading to a solid 2-0 victory. Still, he's not enough to replace 3 backs. It seems like Klopp will be forced to look for a free agent signing to fill out some centre-back spots.
His go-to utility man Georginio Wijnaldum is a poor choice for high-profile matches, but mid-season transfers are notoriously difficult to secure. Unless he is willing to wait for winter and possibly lose the title, former Celtic back Jozo Šimunović and Valencia's Ezequiel Garay are the most likely picks.