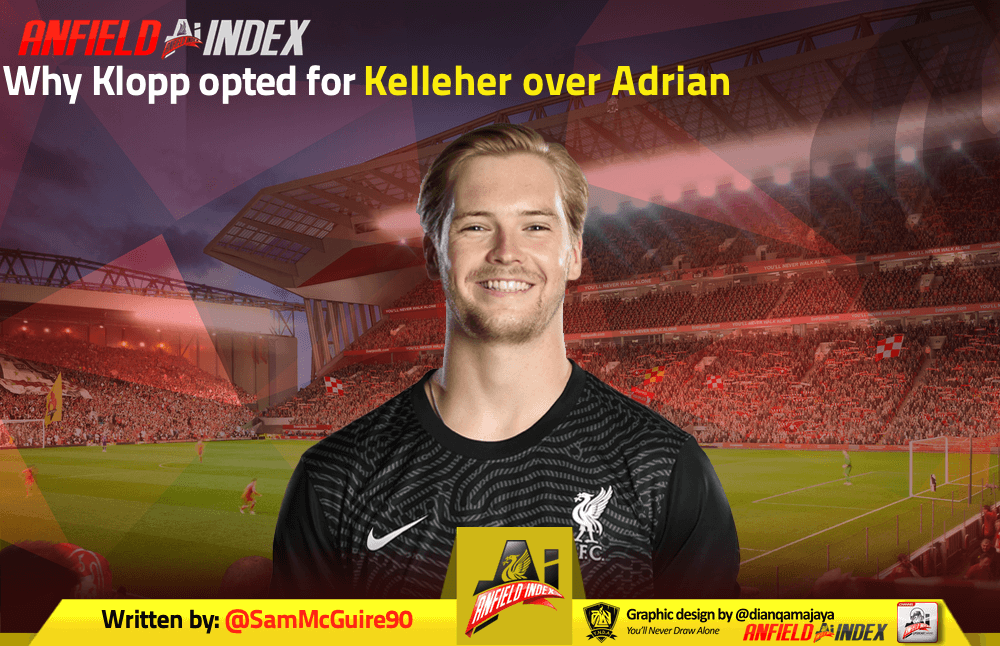 Why Klopp opted for Kelleher over Adrian
A few weeks back now, Jamie Carragher analysed what has happened to Liverpool's defensive line since Virgil van Dijk's injury on Monday Night Football. There was a belief that without the Dutchman, the Reds would retreat a little. There have been subtle tweaks but these haven't been anywhere near as drastic as many had expected. 
In his feature, Carragher talked about the backline's preemptive positioning. Without the recovery pace of Van Dijk and Joe Gomez, Liverpool have stopped trying to force an offside. They'll hold the line, and they're superb at that, but they've stopped actively stepping up at the very last second and instead get ready to follow the runners. You can view the clip in its entirety below. 

MNF analysis of @LFC defending without VVD! Liverpool played against Jamie Vardy one of the quickest strikers in #PremierLeague did they defend deeper? NO!

— Jamie Carragher (@Carra23) November 24, 2020
What they've done makes sense. There's no shame in not being as quick as Van Dijk or Gomez; very few centre-backs are. Fabinho, Joel Matip, Nat Phillips and Rhys Williams have other strengths and all four have impressed in their outings, despite the ever-changing backline. 
Not only have Liverpool tweaked how their high line operates, but they've also benefited from having Alisson back between the sticks. One underrated part of his game is his sweeping ability. When the Reds are in possession, he's regularly positioned outside his own penalty area. His aggressive starting position allows him to put potential fires out while they're nothing more than a lit match. 
It was evident in the game against Brighton. The hosts looked to get Aaron Connelly in over the top on multiple occasions. He was close in a few instances but, as evidenced in the screenshots below, he was beaten to the ball by Alisson on more than one occasion in the opening 13 minutes.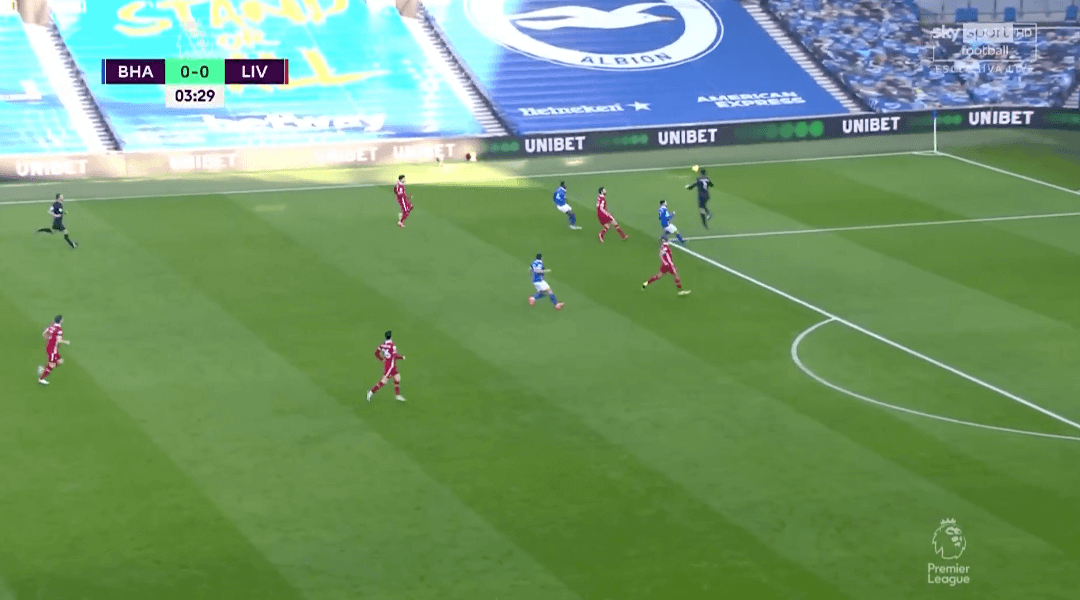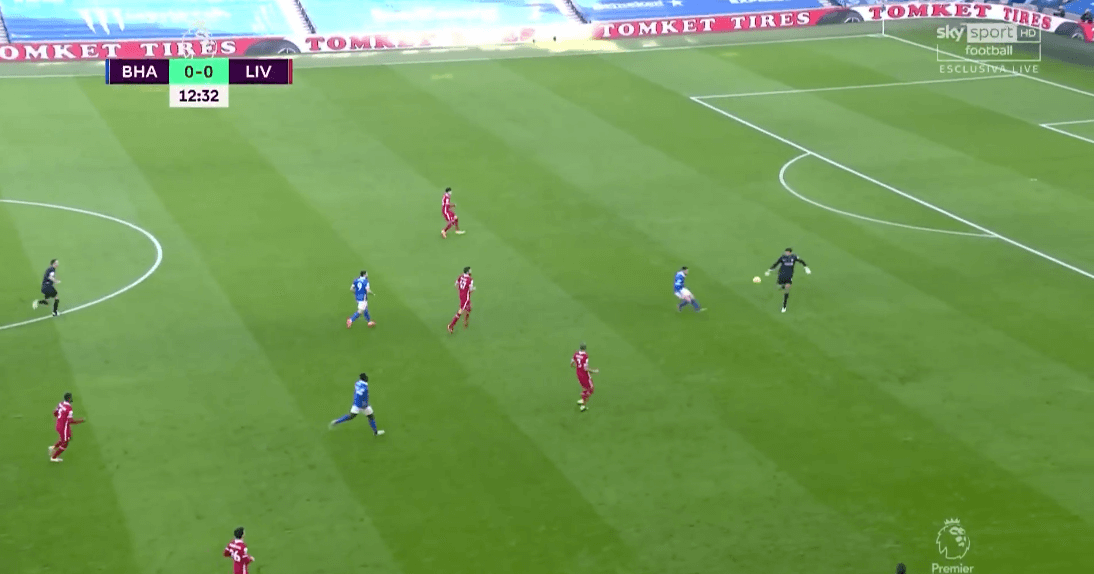 The beauty of Alisson sweeping is that he commits really early. At first glance, it might appear to be last gasp defending, but it's always under control and this is what allows Liverpool to retain that high defensive line, even in the absence of their two quickest defenders. 
When Adrian is between the sticks, it's different. 
In the first game against Ajax, a ball was played over the top and Gomez managed the situation fairly well. Initially, Adrian stayed on his line before sprinting out and clashing with the Liverpool centre-back while trying to clear the ball. Watching it back, it looks as though the former West Ham felt as though he had to come out when the best option would've been to offer up a passing option. This indecision is what impacts the defensive line more than any absence ever will. Defenders don't know if Adrian is going to sweep or stay deep, for starters. He sometimes gives off the impression that he doesn't even know what he's going to do.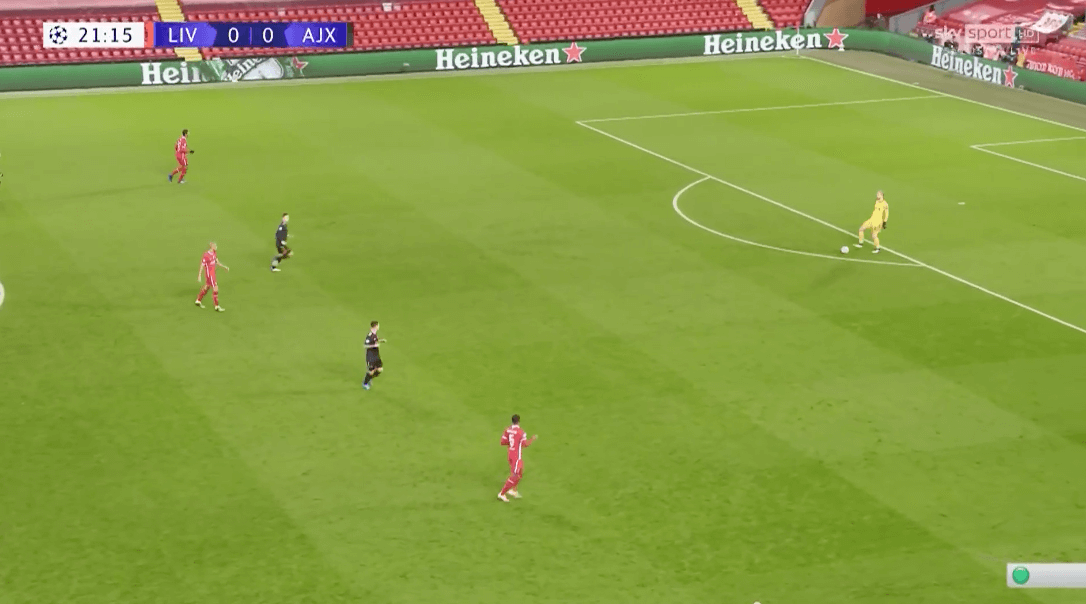 That might be one of the key reasons why Jurgen Klopp opted to go with Caoimhín Kelleher. The 22-year-old isn't as aggressive as Alisson, but he's also not as passive as Adrian. He looked a lot more assured in possession and when the Reds had to play it back, he was always on the edge of his area. It sounds like a small thing, but him being there means the centre-backs can be a little higher and this, in turn, allows the midfielders to stay further up the pitch. Adrian is different, he'll stay deep in his area and this drags the centre-backs deeper to offer up passing options.