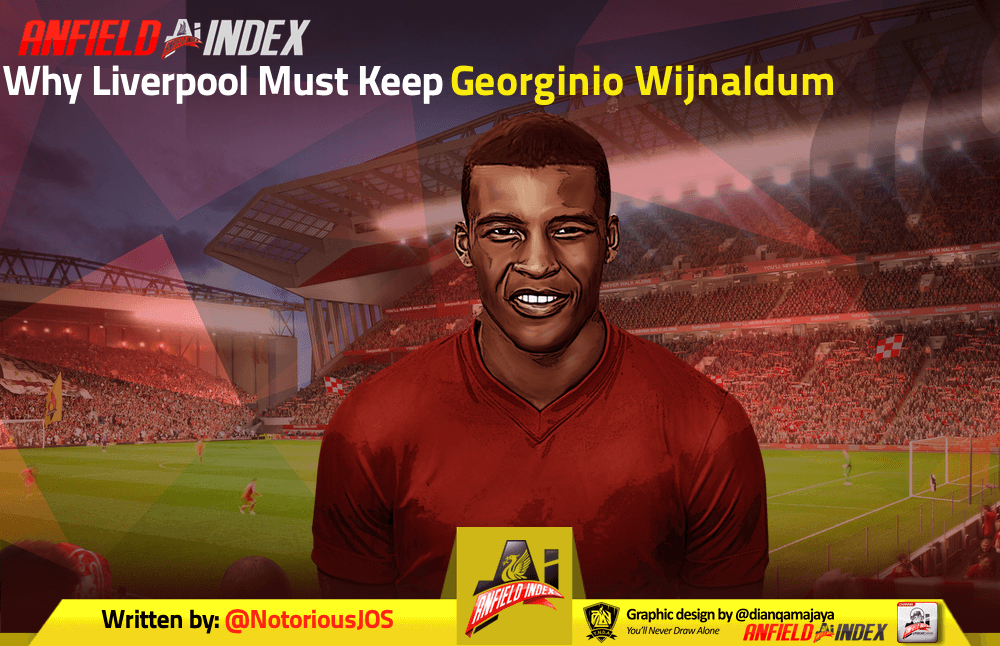 Why Liverpool Must Keep Georginio Wijnaldum

When asked about his future in a post-match press conference after Liverpool's recent 4-0 win over Wolves at Anfield, Georginio Wijnaldum was coy.
The Dutch international, who is a few weeks from entering the final six months of his Reds contract and will then — by law — be able to talk to continental clubs about a move, said that the ball was in the club's court with regards to a new deal at Anfield.
Losing the 30-year-old would represent a hammer blow to Liverpool and Jurgen Klopp and the club must move heaven and earth to tie their number 5 down to a new contract.
The Reds' have built their recent success through a system of recruitment that has prioritised signing players 24 or under so that they retain a resale value in the event that their transfer does not work out and the club has a level of financial protection.
The Anfield club have wavered from this plan at times, though, most notably when they signed Thiago Alcantara from FC Bayern this past summer. At 29, the Spaniard was seen as being outside the age bracket that Liverpool usually sign players from. However, as a generational talent who has the potential to become a game-changing signing, the club opted to buck this trend and push forward with the signing of the former Barcelona player.
The English champions need to show similar levels of flexibility when it comes to Wijnaldum. The Dutchman, although he rarely receives the plaudits he deserves, has been a huge part of the Reds' Champions League and Premier League triumphs.
His spatial awareness, his tactical intelligence, and his durability — the Feyenoord academy graduate is one of the few Liverpool players who hasn't' been afflicted by injuries this season, despite constantly playing for both club and country — are all at world-class levels.
To replace Wijnaldum in the transfer market, given his wide array of talents, would cost a fortune and, from a financial viewpoint, it would be cheaper to give the Netherlands international the length of contract or remuneration he wants.
There is also an element of risk with transfers, even for a club as accurate in the market as Liverpool. A new signing may not necessarily work out, with any number of factors working against them, but the 30-year-old is as close to guaranteed consistency as you'll get. Sometimes, the devil you know truly is better.
There are also the intangibles that we as fans are not privy to, but that we hear enough about them to form an opinion on their importance. Wijnaldum, with Virgil van Dijk, Jordan Henderson, and James Milner, is among the Reds' senior leadership group, meaning that you can take it as a fact that he is a key influence in the dressing room and that he helps to drive the winning culture among the playing personnel.
Liverpool had no qualms in offering Milner an extended deal in December 2019, even though the Englishman plays less often than Wijnaldum, and they must take a similar approach with Wijnaldum and ensure the player they signed from Newcastle in 2016 spends his best footballing years at the club.
There is also the versatility aspect to consider for the club. Who else could play as the number 6, an attacking midfielder, a box to box midfielder, an auxiliary centre forward and emergency centre half and look comfortable in each role?
Wijnaldum, whose defensive work at club level contrasts with his attacking efficiency for the Netherlands but only highlights further his broad set of qualities, is almost two players in one and Liverpool would be far better off keeping him at the club rather than committing to a wild transfer goose chase by trying to find a better fit on the market.