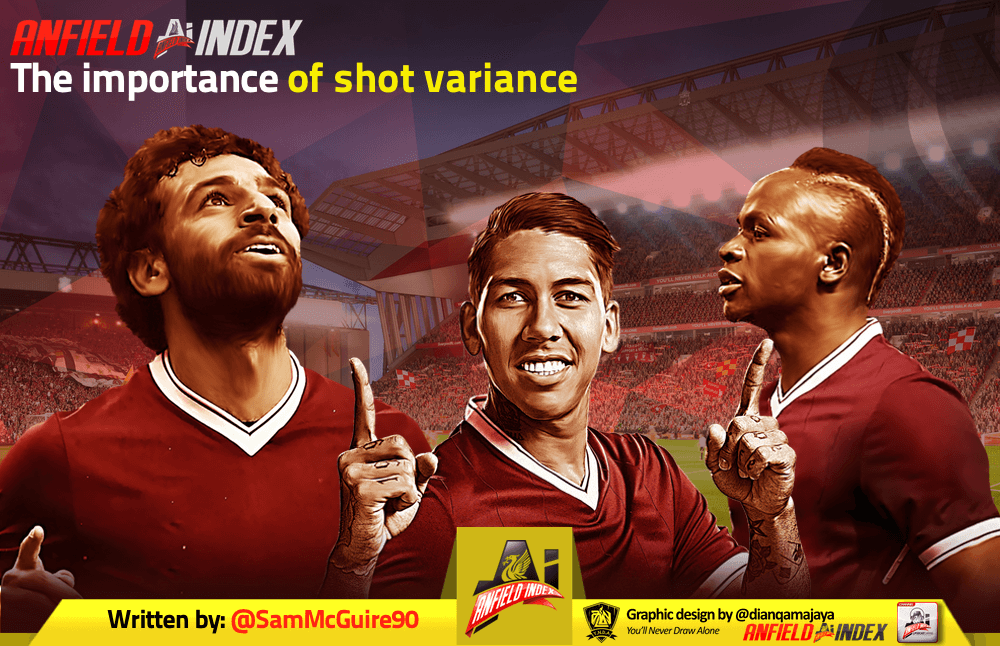 The importance of shot variance
It feels like an eternity ago now, but it hasn't even been a month since Liverpool hit seven past Crystal Palace. The Premier League champions looked rampant at Selhurst Park. Previously, the Reds have racked up a 3-0 lead and taken their foot off the pedal, but against Roy Hodgson's side, it was different. Everyone seemed to have a point to prove. Everyone wanted to make some sort of statement. 
Since then, however, Liverpool haven't looked themselves. They've either struggled to create or been wasteful in front of goal. As a result, they've picked up just two points from games against West Bromwich Albion, Newcastle United and Southampton. 
Now, shot placement doesn't directly link with unpredictability, but shot variation does keep teams guessing. Twenty3 recently posted a thread of shot placement maps for every Premier League team so far this season.  
The shot placement maps for Premier League sides this season make for interesting reading.

First up, the current top four. #MUFC #LFC #LCFC #EFC pic.twitter.com/6JksgolUHe

— Twenty3 (@Twenty3sport) January 13, 2021
At first glance, Liverpool's looks really good. For example, 18 of their 37 goals been scored in the top or bottom corners of the goal. Remarkably, the Reds only required 34 shots for those 18 goals. They're hitting corners on a regular basis. 
When you look a little closer, you realise that Jurgen Klopp's men rarely test the right side of the goal, or the keeper's left depending on what way you want to word it. In fact, just 18% of their shots hit that side of the goal. For context, that's 20% down on the other side, while 44% of their efforts hit the middle third. 
An opposition analyst will easily spot that and, with their coaches, they'll work towards nullifying Liverpool. 
For context, Manchester United spread their shots a little more evenly. Just like the reigning champions, 44% of their shots hit the centre of the goal, but the big difference is 26% of their efforts go to the right (keeper's left). It might not seem like much, but, to break it down in further detail, one in four shots go to that side of the goal for United, while it's one in 5.5 for Liverpool. Extrapolate that over a 38 game season and the 1.5 per 90 difference equates to 57 shots in total. 
This is looking at shots on target, too. The Reds only had seven shots on target in their last three Premier League outings. When volume is low, variety is even more important. If there's a pattern, which there is, it's easier to defend and predict. Klopp's side have been well managed over recent weeks. Dare I say they have looked a little predictable. 
There's no need to panic, the champions will get back to winning ways, but a little more variance in efforts and the Merseysiders turn those draws into wins. Unpredictability in the final third is key to keeping things fresh.