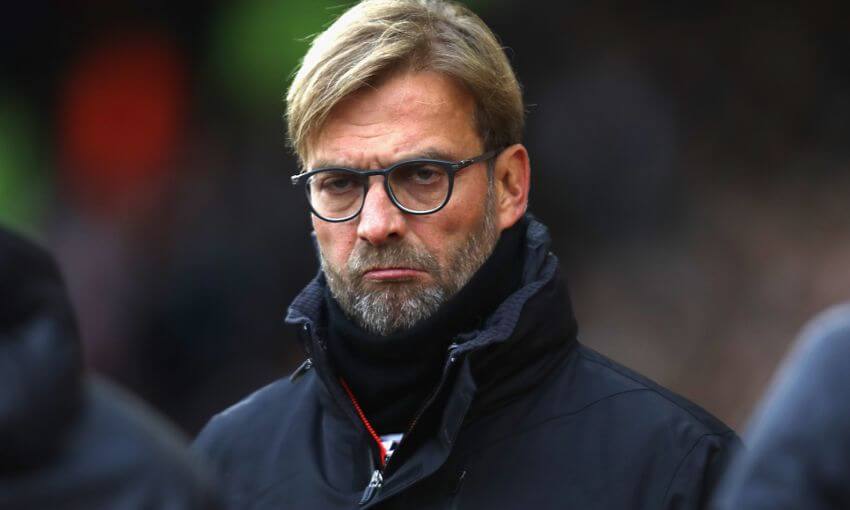 What Can We Take From Liverpool's Bore Draw?
The top 2 teams clashed in the English Premiership this weekend. It's not technically a derby but only 26km on the M62 gets you from Anfield to Old Trafford and the fierce rivalry between these clubs always makes for a very fiery encounter comparable to any derby in the world, except for maybe the Glasgow derby or El Classico where team buses are regularly smashed in.
The team line-ups looked strong, Liverpool had a makeshift central defence pairing of Henderson and Fabinho, deputizing capably for the long-term absentees Virgil van Dijk and Joe Gomez/ Joel Matip.
But having them at the back meant the team lacked their thrust in midfield (more about this later in our analysis of the game). The only surprise was Xherdan Shaqiri's inclusion, his first start for 13months. Maybe a gamble from Klopp but from his display, certainly in the first half, he more than repaid his manager's trust in him.
Manchester United put out Fred, Pogba, McTominay and Fernandes all in the starting lineup for the first time which meant no room for Greenwood or Cavani. Lindelof was preferred to Bailly in central defence but the rest of the team were the same players that got Manchester United to the summit of the Premiership.
Played out a Bore Draw
If you streamed the Liverpool Vs Man U game, it was still worth watching as we got to see how Liverpool are shaping up with their makeshift defence. And this is one of the busiest games for football streaming services. It was live on 101greatgoals.com stream sites and the streaming servers were busy as people from around the globe tuned in to watch their favourite teams battle it out.
Although a goalless draw and perhaps void of some of the heated exchanges of clashes gone by, it was nevertheless a thoroughly entertaining match with chances for both teams. It would probably be Solskjaer who would be the more disappointed manager after the full-time whistle because they had the better chances, particularly in the final 20minutes.
Possibly the best chance fell to Pogba, who from 6 yards out, hit a really clean volley but far too close to Alisson who stood firm and blocked the shot. Fernandes was also to blame for being profligate as the superb Shaw, cut a pass back to him but he didn't make good contact and the chance was spurned.
The best chances for Liverpool were in the first 25 when they started well and were in the ascendency. Firmino flashed wide from a central position on 17minutes and minutes later Shaqiri curled a close effort but not quite on target.
Defences come out on Top?
Good performances from Shaw to marshall Salah and the central defensive duo of Lindelof and Maguire kept the fab 3 of Liverpool relatively quiet. But although credit must be given to Solskjaer's defence the bite of Liverpool's attack did seem blunt all afternoon.
The trio of Mane, Firmino and Salah weren't potent enough in this match and that's been a problem for many of this season's games. For the last 3 seasons, when any one of them wasn't scoring, one of the other triumvirate would step up and score but this season they have been the least menacing since we can remember. A reason for this could be fatigue from the condensed game schedule but it's in large part due to Henderson and Fabinho having to move back into defence.
Henderson's vocal pushing, as well as his tireless physical pushing, means the team attack with less vigour and his and Fabinho's break up of opposition play and counters cannot be overlooked because neither of them can do that stuck in defence. This is a big problem for the team, who seem much more cautious since they have had to use them at the back or is it just major tactical errors – read more here.