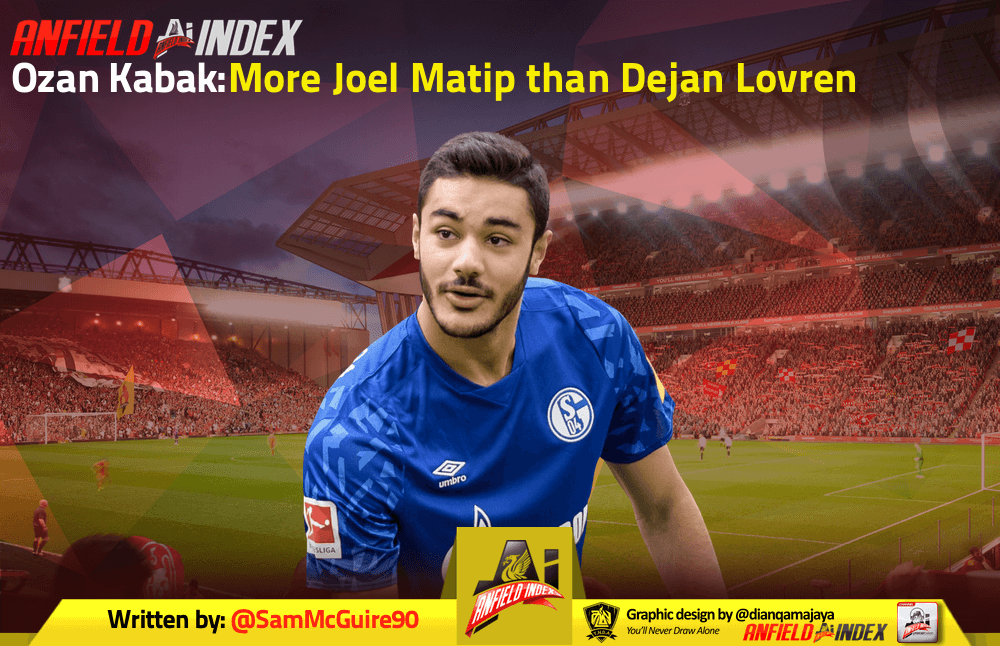 Ozan Kabak: More Joel Matip than Dejan Lovren
Ozan Kabak shares a number of similarities with Dejan Lovren. He also has traits that are comparable to Joel Matip and Virgil van Dijk. It's be expected though, given Liverpool have a clear profile when it comes to defenders. 
I realise it is difficult to do, but if you look past Lovren's erratic moments, his profile was perfect for Liverpool. He was physically dominant, both on the ground and in the air, he could pick a pass and he was confident enough in possession to carry the ball forward. 
The fact Kabak is being compared to the Croatia international isn't necessarily a negative. He can be a little rash at times and he does go into battles that he has zero chance of winning, but at 20 there's time on his side to correct that. There's a good opportunity for Liverpool to shape his game in a way they couldn't with Lovren, all while ensuring he's able to play to his strengths. 

His signing was a surprising one. After the spitting incident, I thought the Premier League champions would cross him off their list. However, they've clearly heard enough to convince them that it was a one-off. 
I didn't think we'd be interested in Kabak after the spitting incident. He is a monster in the air though. pic.twitter.com/3WWIGe0i7G

— Sam McGuire (@SamMcGuire90) February 1, 2021
That was my only lingering doubt with Kabak. As mentioned above, stylistically, he ticks a number of boxes for Liverpool.  
The 20-year-old is a monster in the air and has won, on average, 70% of his aerial duels over the past two seasons. That puts him in the same sphere as Van Dijk and Lovren. He wins 63% of his defensive duels, too, putting him in the same region as the dominant Liverpool centre-backs. Simply put, with Kabak in the defence, the Reds can squeeze the opposition and pin them back knowing full well he'll be able to deal with the majority of things that end up in his proximity. 
On the ball, he has some limitations. His short-game isn't necessarily a strength. It might be technique, it might be inexperience, but on occasion, he'll under-hit an easy pass or shank those that might be considered straightforward. With practice, Kabak will improve. It's just one thing to be wary of, especially when he's likely going to be seeing much more of the ball in the Premier League. 
He does progress the ball well, though. He's a mix of Matip and Van Dijk.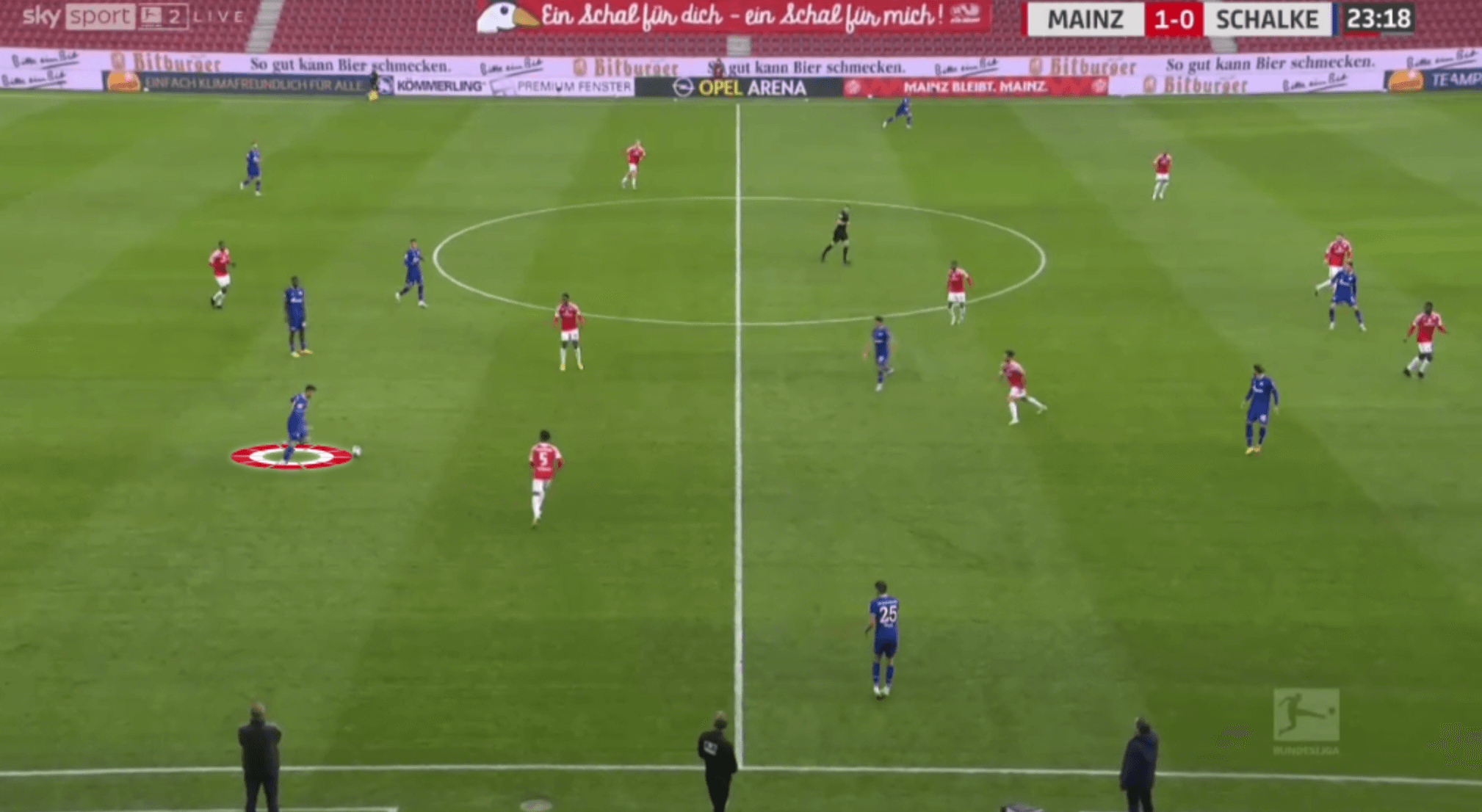 He can play those diagonals, the ones Van Dijk is famed for, and he's fairly precise with them. In the above, he carries the ball forward from deep, forcing Mainz to close him down and, in the process, dragging more players to that side of the pitch, before playing a big switch to the left-back.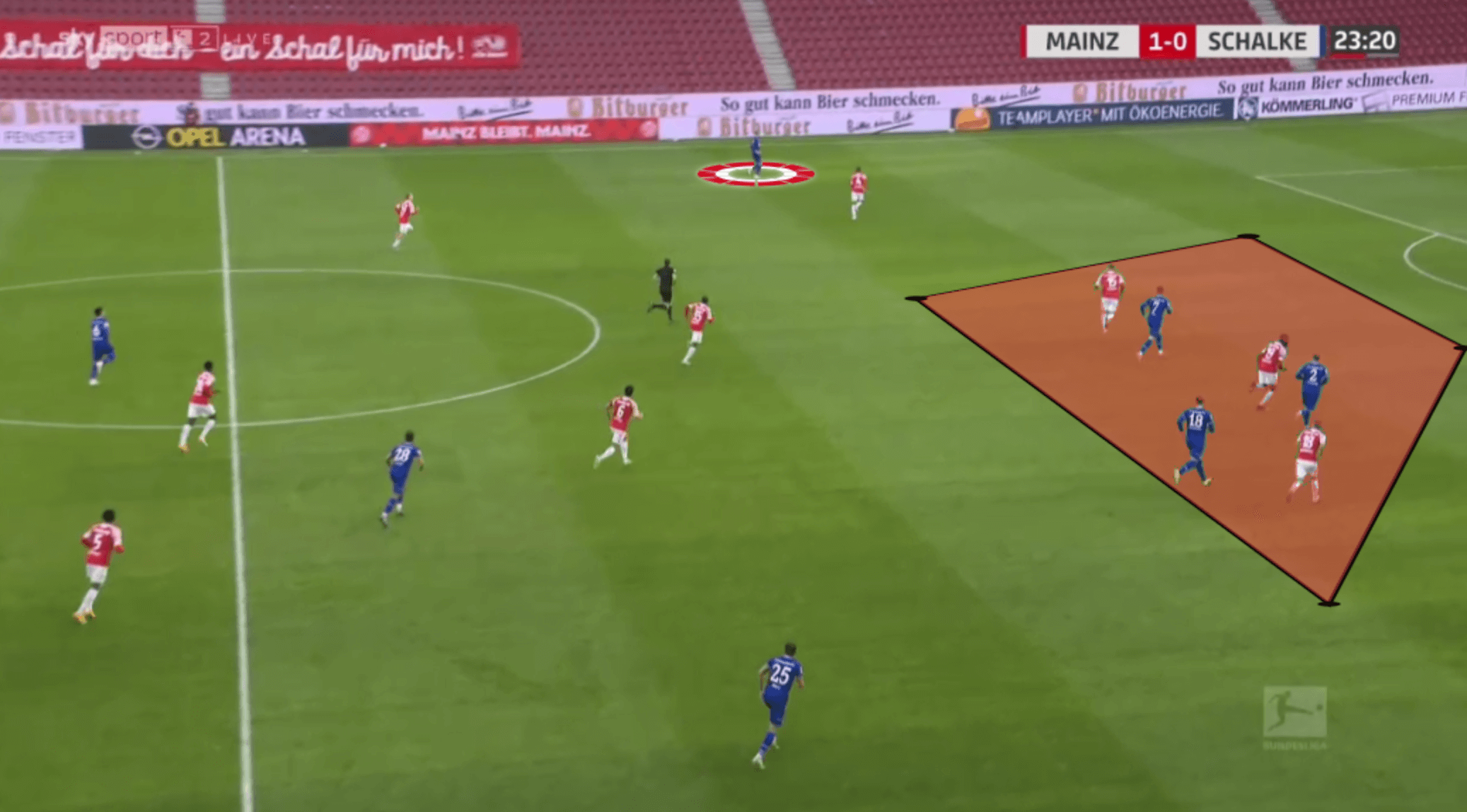 The delay, coupled with how accurate the pass is, means Mainz go from being in control of the situation to having a three on three scenario if the ball is played into the penalty area. Liverpool have had a lot of success with this tactic over the years. It's one of the key reasons they're so fond of crossing, as detailed in this feature. Adding a player who can facilitate that will, once again, increase their threat. 
Kabak is also fairly confident when playing out from the back. He will, on occasion, start in the defensive third and end up in the final third. Matip does it, Gomez has done it and Lovren often tried to do it. It's a handy skill to have in general. Even more so when you're coming up against teams that sit deep. 
With a bit of fine-tuning, the Turkey international has the potential to be a perfect centre-back for Liverpool.