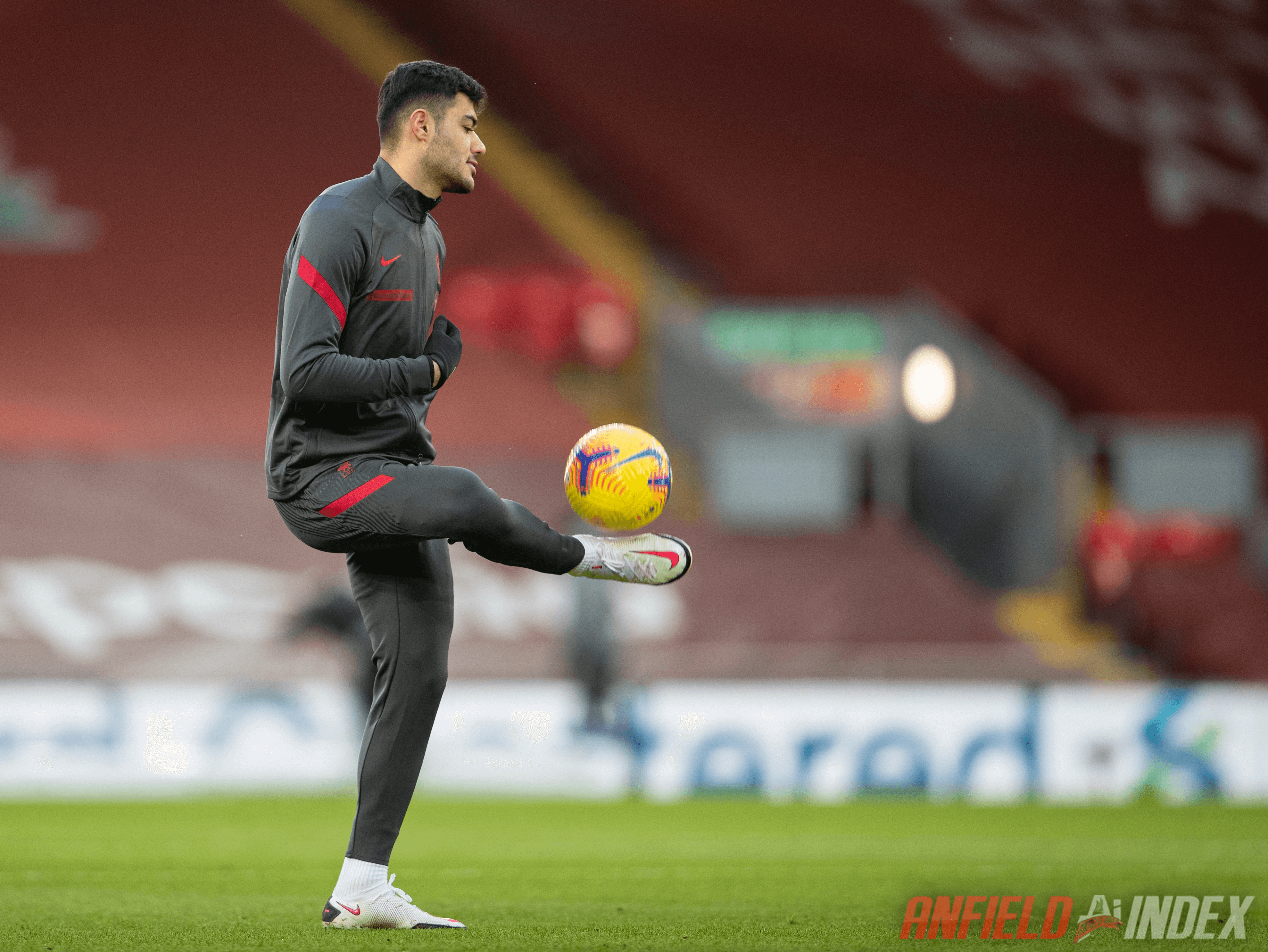 Anfield auditions for Kabak and Davies must start now for move to make sense
Another day, another injury concern. It all feels a bit like groundhog day for Liverpool and seeing players on the treatment table this season.
Jurgen Klopp today announced that Fabinho will be sidelined for the upcoming trip to Leicester with a small muscle issue.
This leaves Liverpool with none of their 'recognised' centre back options from the start of the season left fit for the trip to the King Power.

I say this with no disrespect intended towards Nat Phillips of course, but to say he was included in Klopp's plans for this season back in August would be a lie.
So it's good news then, that Klopp was able to bring in two centre backs in the January transfer window to steady the ship at the back.
Ozan Kabak and Ben Davies joined the club on transfer deadline day and are both yet to make an appearance for the Reds.
This is hardly surprising given the short amount of time they've been at the club and how Klopp likes to get players fully up to speed before considering them for a starting birth.
However, as we keep being reminded this season, this is a campaign like no other – even without the impact the pandemic continues to have on world events.
Covid-19 aside, Liverpool's squad has been ravaged by injury this season, with all three senior centre backs suffering season-ending injuries, while various other players have been blighted by on-off problems ever since the start of the campaign.
It has, for want of a better term, totally scuppered Liverpool's season. Without question.
So the need to sign two centre backs in January was exceptional, and Klopp needs to continue to work with the fact that nothing's normal at present.
It's time to bed them in to the match day squad and starting line up. We don't have time to ease them in.
It's hardly a revelation, but it's not something in Klopp's usual play book.
Look at the arrivals of Oxlade-Chamberlain, Fabinho and Jota as examples.
All three weren't just thrown into the action immediately, especially the first two, as Klopp climatised them to his training regime, life at the club and building an understanding as to how he wanted them to play and fit in with the team.
So given this, it perhaps wasn't the biggest shock to see only Kabak of the two new defenders make the squad for the Manchester City game and remain as an unused sub.
It's understanable, they had only had a couple of training sessions with their new team mates, everything will have been very new and you can forgive Klopp wanting to use his captain and Fabinho who has been so reliable at the heart of the defence so far this season.
But with Fabinho confirmed to be missing for the Leicester game, as well as Thiago looking like a doubt, Klopp needs to throw caution to the wind a bit.
Henderson has done a stellar job in defence when called upon, but he's a huge miss in midfield when he's absent.
The upcoming run of fixtures necessitates him being back in the middle of the park, dictating play and commanding his players to get the best out of everyone – we can't afford to have him in defence in the coming fixtures.
This does mean that either one or both of Kabak and Davies will get game time, and it will be a baptism of fire. But if you look at our fixtures, there's no easy time in the coming weeks for them to be eased into things.
Leicester; Leipzig; Everton; Sheffield United; Fulham; Leipzig again; Wolves.
Those opponents will face Liverpool between now and the end of March – all tricky fixtures, even against the likes of strugglers Fulham and Sheffield United, who are fiercly battling for survival.
So in an ideal world, there would be games where the new boys could come in and get a feel for things, but that's just not possible and the need for them to come in immediately is exacerbated by the injury problems in defence.
Yes it's not ideal, yes it's not what Klopp or most other managers would usually do with new signings, but his hands are tied.
It makes sense to field the new guys as soon as possible to get them up to speed as soon as possible, especially Kabak who is currently only with us until the end of the season. Why not find out what he's capable of now and if he looks like one to keep around for the future considering his youth, he's had a good audition.
It's a very difficult situation that Klopp has to manage at present, but you can't help but thinking he must do the obvious thing now and play defenders in defence and start moving his midfielders back into midfield – or risk the unthinkable of missing out on Champions League football for next season.