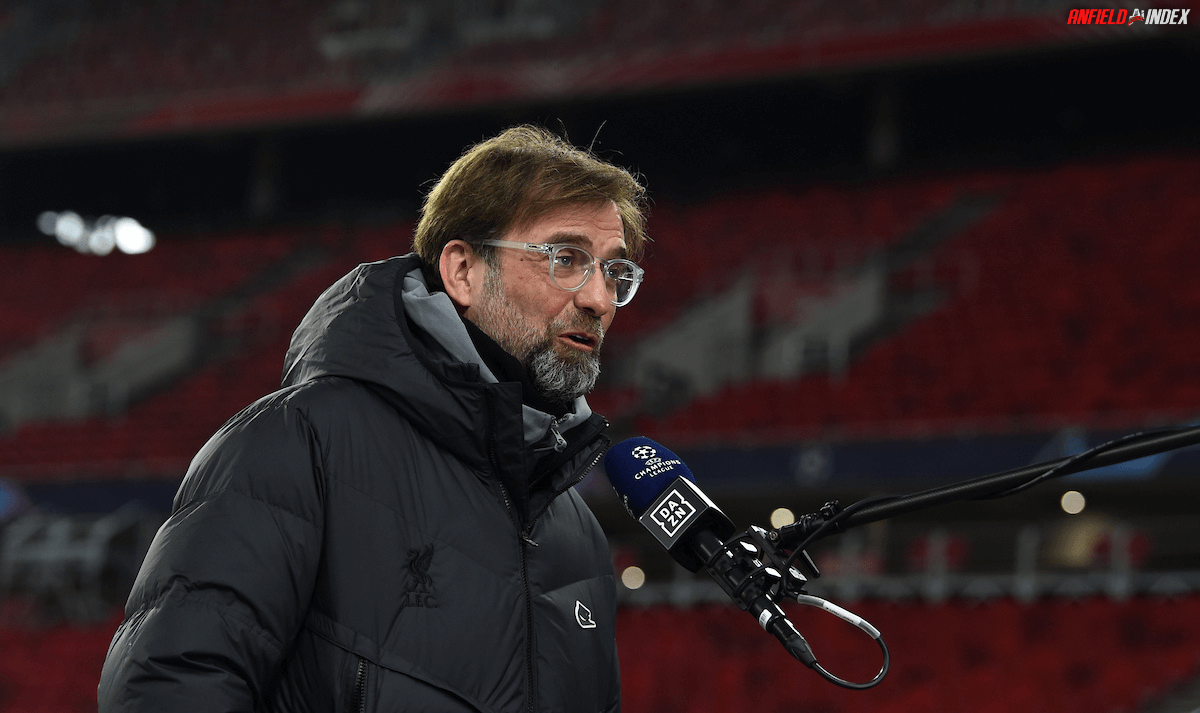 Liverpool FC's Priority: Keeping Jurgen Klopp

The rumour that Jürgen Klopp had walked burned around social media, after Leicester's defeat of Liverpool. Klopp's appearance at Liverpool training, the next morning, dispelled the speculation. However, the brief uncertainty surrounding the German revealed a simple truth: Supporting Jurgen Klopp is Liverpool FC's highest priority.  
2021 has been torrid for the iconic manager. He has endured professional pain, and personal tragedy. As a result, Liverpool's performances, results and standings have slumped to excruciating lows. His work pressures reached a crescendo, as he dealt with the devastating loss of his mother. Juergen Klopp is only human. On Saturday he showed his pain when, during a glassy-eyed presser, he conceded the title. Klopp is clearly struggling,  
 
Juergen Klopp is an imperious manager. He won the Premier League and Champions League in just 4 and a half seasons (2 and a half seasons quicker than anyone else). His enthusiasm, intelligence and courage saved a Liverpool side that was aimlessly limping towards anonymity. The team he built gave Kopites some unforgettable nights. Furthermore, his honesty and work ethic match the ethos of the club. He echoes Bill Shankly's Mantra: 'Liverpool was made for me, and I was made for Liverpool'.  
As Shankly rebuilt the Reds, so can Klopp. Should the results continue to flounder, the injuries increase further and the creativity become more lacklustre, the team will need an overhaul. Klopp can oversee this transition because, he has already taken a mid-table Liverpool and transformed them into world champions, with little investment.  Essentially, there is no better manager to lead the club, whatever the squad's strength. 
Therefore, it is Liverpool FC's responsibility to support Juergen Klopp. Should the manager need compassionate leave, or demand investment in the squad, the board must grant his requests. They must do so out of loyalty to a man that has given his soul to the club, out of respect for what he has achieved and out of the knowledge that he is the only man for the job. He has given Liverpool everything, and now Liverpool must return the favour.  
Dortmund's fortunes demonstrate that Liverpool must support Klopp. They have only won one major honour, since the German departed. The Borussia Dortmund CEO, Hans-Joachim Watzke, summarised his club's stance on their former manager, in a 2019 interview. 'Maybe it would have been better if we changed the entire team and not the coach', Watzke lamented, 'it was obvious we would never have such a coach again'. Liverpool can benefit from Dortmund's hindsight. If they support Klopp, they will stay competitive. However, Borussia's experience shows that this is difficult without him.   
Watzke's interview serves as an eerie warning for Liverpool Football Club. The club has enjoyed success, over the past three seasons. To maintain this success, they need to retain Juergen Klopp – the man who kickstarted it all. The prospect of writing this article seemed impossible last week. However, the German looks shattered. Should he need a compassionate break, backing in the transfer market or assurances on his future, it is key that Liverpool FC support him. He was, is and always will be the best man for the job.