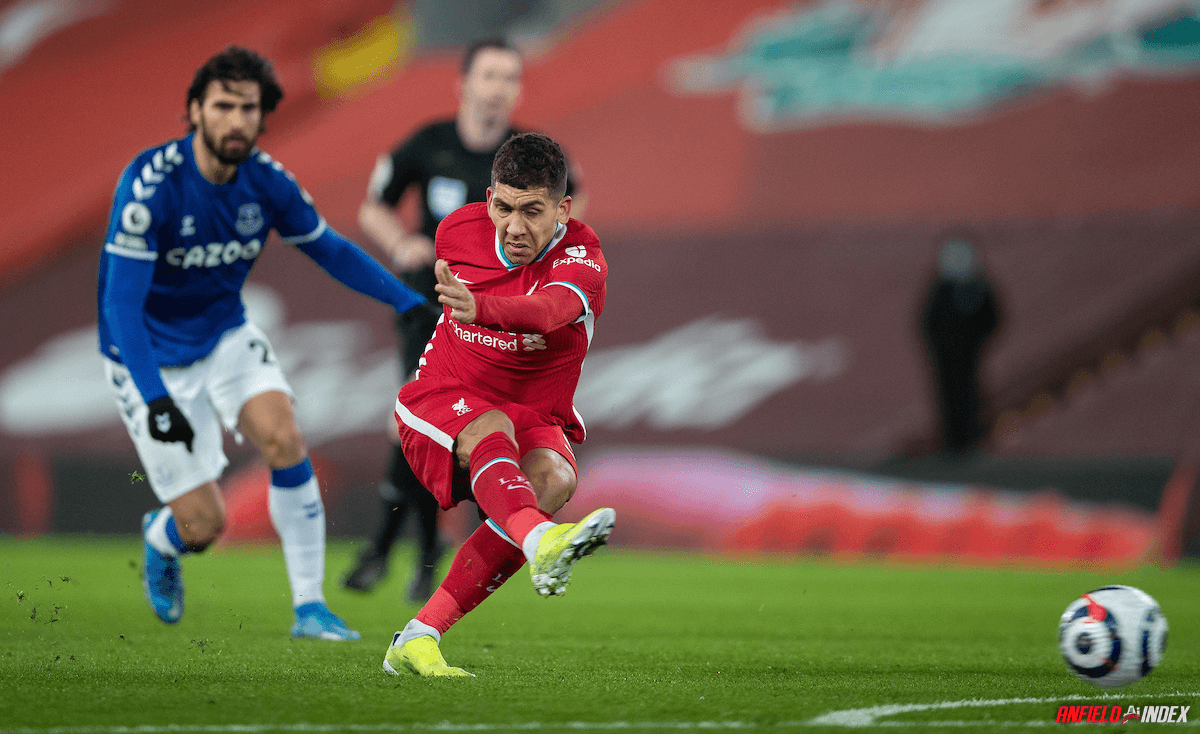 Liverpool 0-2 Everton: What went wrong in first derby defeat for 11 years?
Nothing lasts forever. It had been 22 years since Everton had won at Anfield. I was less than a month old. And of course it was going to be this season, this god-forsaken, gut-punch season, that the Blues' drought came to an end.
Liverpool fans were united in their incandescence when a quite unfathomable penalty decision enabled Everton to double their lead. But that is merely a cathartic cloak for undeniable despair.
Jurgen Klopp's side remains in the Champions League. They should qualify for the last eight. And in the most competitive Premier League in recent memory (for 19 sides at least), any run of victories will be a significant fillip to the Reds' top-four hopes.

But to paraphrase Ramsay Bolton, if you think this season has a happy ending, then I worry you haven't been paying attention.
Chances were created, they just weren't taken
It should be acknowledged that Everton deserved to win the game. But we shouldn't file this defeat alongside Burnley and Burnley too hastily. This, contrary to the convenient narrative, was not another game where Liverpool 'created nothing'.
They crafted the opportunities to engineer a turnaround, principally Sadio Mane's headers and Mohamed Salah's eyeball-to-eyeball meeting with Jordan Pickford.
Mane's opportunities weren't easy but he has buried them before. The problem is that 2021 Mane, thus far, can't hold a candle to his predecessors.
Later, perhaps Xherdan Shaqiri ought to have allowed Salah to continue his run rather than intervening with a tapped pass which evened the odds for the Everton goalkeeper.
You can be forgiven for hurling your phone, laptop or iPod Touch (?) at the very mention of xG, but Liverpool actually wound up with 1.54. It's not great, but it's enough. Subtract the penalty given for Calvert-Lewin's foul on Alexander-Arnold and Everton had 1.29.
Recently, it seems the issue has been less systemic and tactical than it has been pyschological. There is a rabbit-in-headlights look about the defending champions.
Instant punishment
Moments before the second half, Klopp could be seen rallying his huddled players. The result was predictable – a marked escalation in intensity for 10/15 minutes, which then began to peter out.
But what if Liverpool had started the game fired-up? What if they had taken control?
Of course, we cannot expect the kind of rampaging start 50,000 fans would have elicited. But only one team looked ready.
Everton refused to give Liverpool the luxury of feeling their way into the contest. Ozan Kabak was undone by the movement of Richarlison, James Rodriguez inevitably threading the pass through the gap.
1-0 down inside three minutes. It seemed to confirm the script was written.
Liverpool overturned deficits in almost robotic fashion en route to the title, but now you are to left naively hope for, rather than genuinely expect, a turnaround.
Time and again, a depleted side is making its already mighty task so much harder.
We're not powerless
This is not the team that won a domestic and European title. For a time, it looked as if Liverpool would remarkably survive the season-ending injuries that befell them. But eventually, the extent of the damage became clear.
The world-class defensive pairing at the base of the Liverpool spine was gone. More wickedly still, the replacement ranks have been plagued by injuries too. Joel Matip hobbled to January before his season was halted. Fabinho went missing ahead of a vital run of games. And now Jordan Henderson, the man who started this season as fifth-choice at best and might start the next seventh or eighth, has fallen victim.
It is insulting, dispiriting and destabilising.
But football is a complex game. And Liverpool should not be regarded as powerless.
February will end, like January, without a win at Anfield. What we ask for is a commendable stand; what we have seen is an unravelling.
And that is why I will not blame supporters if they dismiss the latest round of resilient assurances sure to be disseminated on social media.
*
At most stops on this Magical Mystery Tour: Hell Edition, we have been willing to defiantly look to a brighter future, to consign this pale imitation of football to the history books.
But let's not pretend that this doesn't hurt. It really hurts. It's the lowest of the lows.
We're into hiding. Group chats muted. Distractions desperately sought. A familiar feeling for Blues, no doubt.
And then, next Sunday when Liverpool head to Bramall Lane, we climb back out to face another game, wondering how we have mustered the spirit to continue watching.
That's just the game we know and hate.