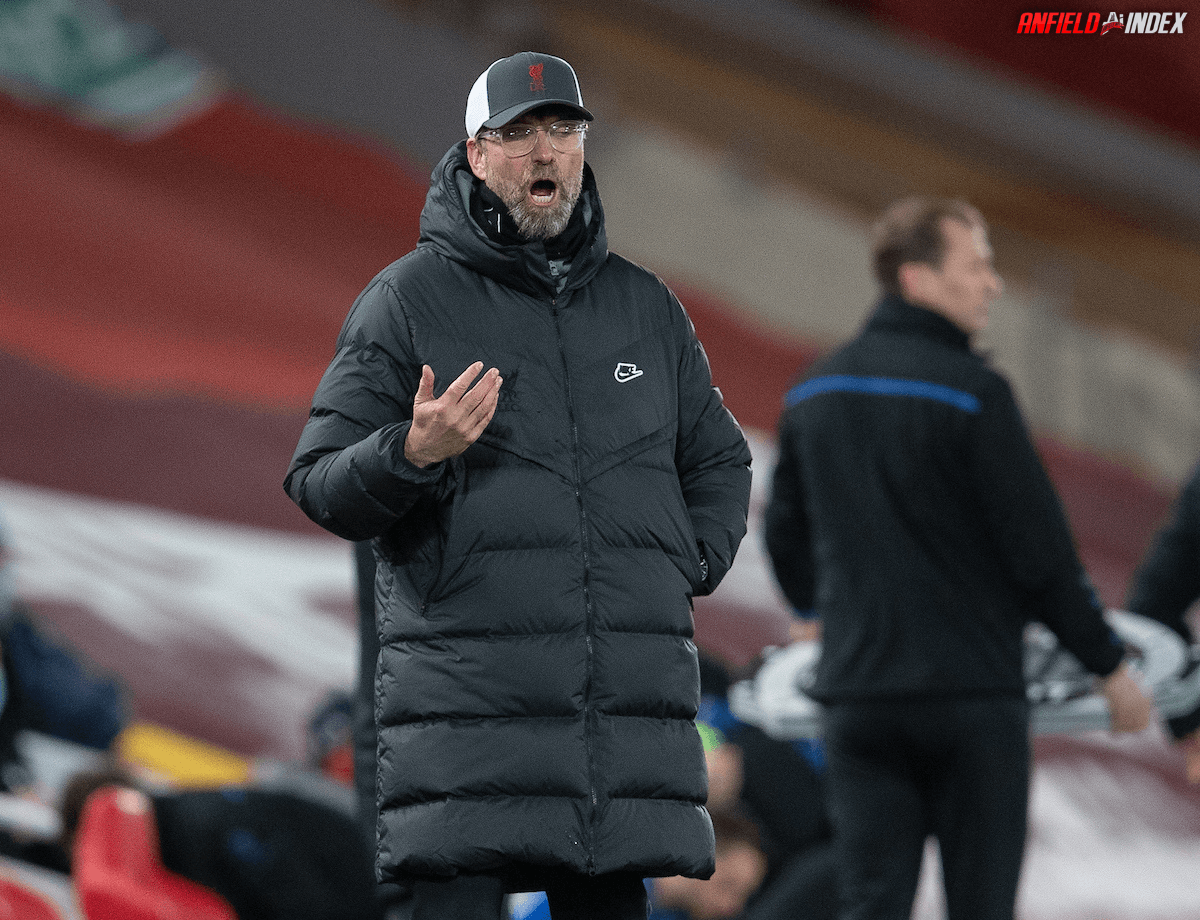 Injuries aside, Liverpool's lack of fight and mentality is inexcusable
Just when you thought you'd pretty much seen it all this season, the unthinkable happens.
Everton's first win at Anfield since 1999, combined with a hammer blow of an injury to Jordan Henderson and what was, at best, an abject performance saw Liverpool's season plummet to a new low.
This was a fourth straight defeat at Anfield after going almost 70 games at home without losing, and was another game in which the Reds failed to score or muster a serious threat on the opponent's goal.

No matter how you look at the derby, it was a disaster in every way imaginable.
But the most worrying aspect of the defeat, for me at least, was the manner of the defeat again. There is a very worrying pattern and aura around this Liverpool team at the moment and it's something we've not seen for a very long time.
For want of a better phrase, our heads have gone. Completely and utterly gone. With this, our fight and belief have deserted us, too.
Klopp's side have been lauded for years for their never-say-die attitude and the relentless nature of their game, both of which have abandoned them.
I don't necessarily mean the physical aspect of the relentlessness of their game, because it is a season like no other in terms of fixture congestion and the injury list, meaning more is being demanded of each individual. It is more about the desire to make a difference, to fight, to battle and to grind.
There was none of this against Everton, which is inexcusable.
It doesn't take a rocket scientist to realise that losing so many key players to injury will affect the team's performance levels to a certain extent, and that's something you just have to take.
But to not even lay a glove on your local rivals in a pivotal derby game and not even look like you're up for the fight isn't something that can be pardoned by any excuse.
This is what is worrying a lot of fans at the moment as the horrible run of form endures. There doesn't seem to be an end in sight for it because the lads on the pitch don't look like they're up for dragging themselves out of the mire.
We saw a bit more of it in the impressive win against RB Leipzig in the week, but all memory of that performance evaporated at Anfield as Everton ran out comfortable winners.
And it was just that for the Toffees, comfortable. That shouldn't be the case in a Merseyside derby.
You can point to the fact that the fan's absence and the injuries and the eighteenth different centre-back pairing as some of the things that added to that, but it was just entirely toothless.
It was always going to be that way when Richarlison put Everton ahead inside three minutes as well. That never-say-die attitude that has become synonymous with Klopp's Liverpool didn't even look like turning up and the tone of the game was set from that point on.
When has this side been so mentally weak in the last few years? It hasn't, but they're fragile and the confidence has been sapping away for weeks now. This will hardly help them to recapture this.
But how do you fix this? The pressure is mounting to turn things around to ensure qualification for next season's Champions League, which if missed would be a disaster. There are new players in key positions, senior players missing, all of these things that would help this team to pull its socks up.
It's an uphill battle for sure now, so maybe Klopp needs to get the 4-0 win against Barcelona on DVD in the team talks to show them what they're capable of and remind them of their former selves.
It's daft that, but something needs to happen and fast. To whimper out like this in a title defence isn't acceptable, let's at least go down with fight.