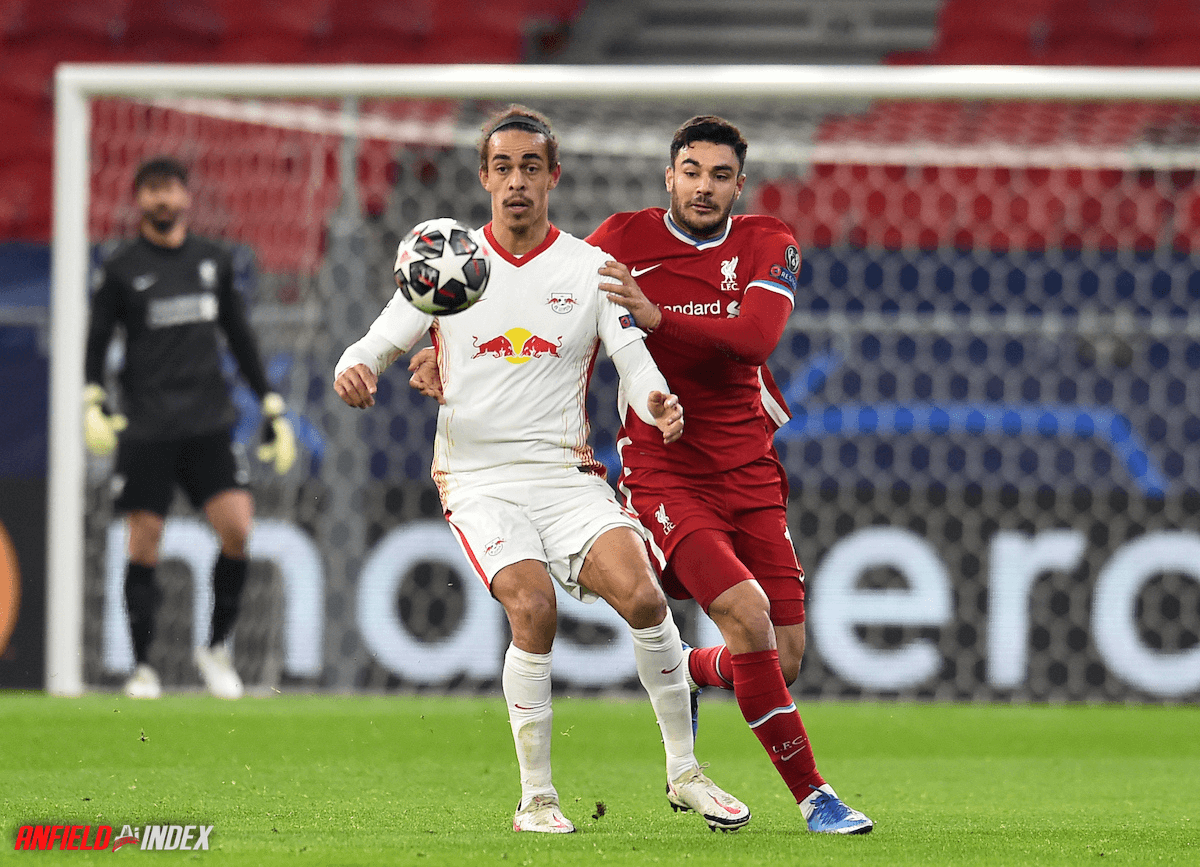 Ozan Kabak: Harshly criticised and under-praised
LIVERPOOL ARE BACK! Well, they've won another game, at least.
The Reds were excellent in their 2-0 win over RB Leipzig, as they were in the first leg and in a smattering of recent away matches.
For all this incomprehensibly bad home form at Anfield, which is now bordering on laughable, Jurgen Klopp's men haven't completely lost their mojo.
Wednesday's victory in Budapest was further proof that Liverpool's season isn't dead and buried, with more glory in Istanbul the one thing preventing the 2020/21 campaign from being a complete disaster.
There was so much to admire against a Leipzig side battling with Bayern Munich at the top of the Bundesliga, with the result rarely in doubt, despite some more wastefulness in the final third.
Fabinho was the standout player for the Premier League champions, giving the whole team a completely different feel and reminding the world why he is the best No.6 in the business.
Nat Phillips was another who earned the majority of the praise, following his most impressive display yet in a Liverpool shirt – one full of heart, aerial ability and underrated quality on the ball.
Thiago came to life with Fabinho alongside him – Gini Wijnaldum was also highly impressive in midfield – while Mohamed Salah and Sadio Mane found the net and Diogo Jota looked sharp in attack.
Away from all the many individuals receiving acclaim, Ozan Kabak's performance went largely under the radar, though.
The truth is, the 20-year-old was arguably every bit as effective as Phillips, with his style less blood-and-guts than his centre-back partner and more composed instead.
Up against talented, dangerous opponents, Kabak was an assured presence at the heart of the defence, making two clearances and interceptions apiece, as well as three recoveries.
The general silence and lack of acknowledgment surrounding the Turk's display is indicative of the general treatment he has received since joining Liverpool in January, with so many critics being overly harsh on him.
Kabak arrived at Anfield tasked with eradicating a freak injury crisis at the back, coming in as a youngster who had been playing for a Schalke team bottom of the Bundesliga.
He didn't come into a Liverpool side experiencing different fortunes, instead walking into a squad shot for confidence and lagging both mentally and physically.
Klopp likes his players to be given time to settle in and adjust to his playing style – see: Andy Robertson, Fabinho and numerous others – but Kabak wasn't afforded that luxury, having to immediately look like the man who was going to save the Reds' season.
It was an impossible task, but that hasn't stopped so many people endlessly criticising his performances and immediately deciding he 'definitely won't be kept on beyond the summer'.
Has Kabak been perfect? Of course not, and he was likely never going to be. But he has performed far better than he has been given credit for, in one of the most difficult scenarios any young defender can find themselves in.
The Turkey international hasn't been able to establish any kind of partnership with a teammate, with the likes of Phillips, Fabinho and Jordan Henderson all playing alongside him, giving him no stability whatsoever.
But despite that, Kabak really hasn't fared badly at all, even if Liverpool's results have been appalling.
In his last three starts, the Reds have conceded just once, with Mason Mount's goal for Chelsea the solitary strike, in which he was completely blameless. Another clean sheet was recorded with him in the side in the 'away' leg against Leipzig, too.
Of course, it would be wrong to claim that Kabak has been faultless, with the defender playing a negative role in two goals away to Leicester, but the overreaction has been unjust.
Liverpool's attacking woes have arguably started to become a bigger issue than the defence – granted, no Virgil van Dijk, Joe Gomez and Joel Matip has a huge knock-on effect all over the pitch – and Kabak's performances have been more than adequate, if not without blips.
It is so easy to forget how young he still is, and how much pressure was put on his shoulders from the moment he walked through the door, but he appears to be dealing with it better by the week.
Klopp may decide not to retain Kabak's services past the end of this season, deciding there are better options out there, but he can play a major role in Liverpool's unlikely search for Champions League glory.
The Leipzig game was his best outing for the Reds so far, which can only bode well.