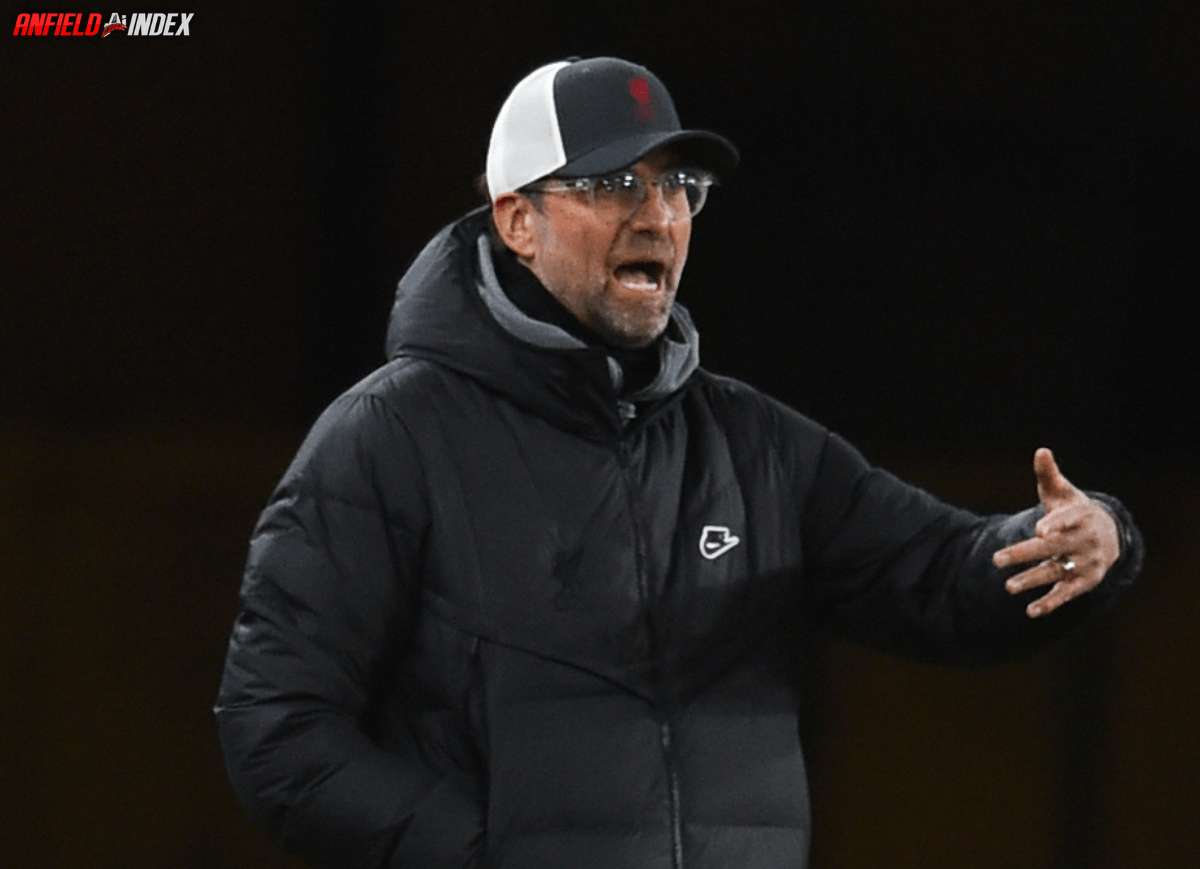 International Break To Provide Liverpool With Rare Boost

For many years, Liverpool fans would watch football during the international break between the cracks of their fingers.
Several of the Reds' players — most notably Daniel Sturridge with England — have picked up lengthy injuries while representing their country, thanks to archaic training regimens(see Roy Hodgson testing Sturridge's "resolve") or — as was the case with Naby Keita with Guinea — shocking tackles on substandard pitches.
There was also the timing of the breaks, which — given Liverpool's brilliant form for the most part of the last two years — would stymie the Reds' rhythm and prevent them from building up a head of steam. Given the cosmopolitan makeup of their squad, the Anfield club would have players jetting in from all around the world — often the day before a game — and this lack of training time together as a squad for the weeks preceding a game usually sees the first fixture after an international break being stodgy and plays into the hands of more defensive teams.
But the ongoing international window could well be judged as being beneficial to Liverpool.
With South American qualifying fixtures postponed, the Reds' Brazilian contingent — Alisson Becker, Firmino, and Fabinho — were afforded a well-merited break from football. This could be especially beneficial in the case of Alisson, whose personal life has been so badly afflicted in recent weeks.
Inexplicably, Trent Alexander Arnold was excluded from England's latest squad and so has had time to recuperate at home and — knowing his personality — it would be typical of the talented full-back to prove a point between now and the end of the season. Similarly, Curtis Jones was somehow not deemed worthy to start England's under 21 games but this will be music to the ears of Jurgen Klopp.
His full-back partner in crime, Andy Robertson, started both of Scotland's games in their draws with Israel and Austria respectively. With the Scots next game being against the lowly Faroe Islands at home, perhaps his minutes will be curtailed and that will bring a sigh of relief to all with a Liverpool persuasion.
Georginio Wijnaldum — so often a regular scorer for the Dutch — started for the Netherlands in their 4-2 defeat away to Turkey and then their 2-0 win over Latvia. Ozan Kabak, Wijnaldum's Liverpool teammate, excelled for the Turks in their defeat of the Oranje and was then a late substitute in Turkey's impressive 3-0 win away to Norway. The young defender has impressed for the Reds in recent weeks, so it is heartening that he isn't being overexerted on the international stage.
Thiago Alcantara, who has played a massive volume of games in a short blast after recovering from a knee injury, came off the bench in the second half in both of Spain's games so far, at home to Greece and away to Georgia in World Cup qualifying. Captaining Spain when he came on, Thiago is an important player for La Roja, so it is encouraging to see his minutes managed.
In the Spain, Greece fixture — a 1-1 draw — Kostas Tsimikas, whose Liverpool career to date has been hampered by injury, excelled against the Spanish. Strong in defence and enterprising going forward, Tsimikas was superb before a cramp forced him off on the 80th minute. The 24-year-old was an unused substitute in the Greeks next game — a 2-1 friendly win over Honduras —  but the performance against the Spanish, and crucially the minutes under his belt, could be hugely beneficial to the left-back if and when he is needed in Red before the end of the season.
The African contingent — Sadio Mane, Mohamed Salah and Naby Keita — all came through their opening fixtures unscathed.
Keita played for his nation in their 1-0 win over Mali and then departed back to Liverpool because Guinea's next fixture was against Namibia, who are on the United Kingdom's quarantine list. The 26-year-old needed minutes to keep sharp after returning from injury and will now be available for Arsenal next weekend having had a tune-up with his country.
Mane played 90 minutes for Senegal in their 0-0 draw with Congo. Perhaps, with the Les Lions de la Téranga already qualified for the next African Cup of Nations, the Liverpool number 10 will have his minutes managed in Tuesday's fixture against Eswatini.
Salah, meanwhile, played for Egpyt in their 1-1 draw away to Kenya. Likewise with Senegal, the Egpytian have already qualified so there is the possibility that they rest — or at least manage the game time of — their star player.
The player who has undoubtedly benefited most from the international break is Diogo Jota. The Portuguese international didn't start — nor did he come on — in Portugual's 1-0 win over Azerbaijan but exploded into life in their next fixture. Starting in a front three with Cristiano Ronaldo and Bernardo Silva, Jota scored two beautiful headers versus Serbia.
The Selecao finish off their international window away to Luxembourg on Tuesday the 30th, and Jota will look to continue his goal-scoring form there.
After returning from injury after missing three months with a knee injury, every minute Jota can get under his belt will be an important primer as the Reds will rely upon their number 20 between now and the end of the season. The goals are the cherry atop the cake and he should return to the club fold with renewed confidence and a spring in his step.
With a lack of injuries so far ** touches all available wood **,  the much-needed rest provided to some — and the form sharpening minutes others have put under their belts — and the continuation of good form, this international break has been good to Liverpool. Now, t0 capitalize in Europe and the league.