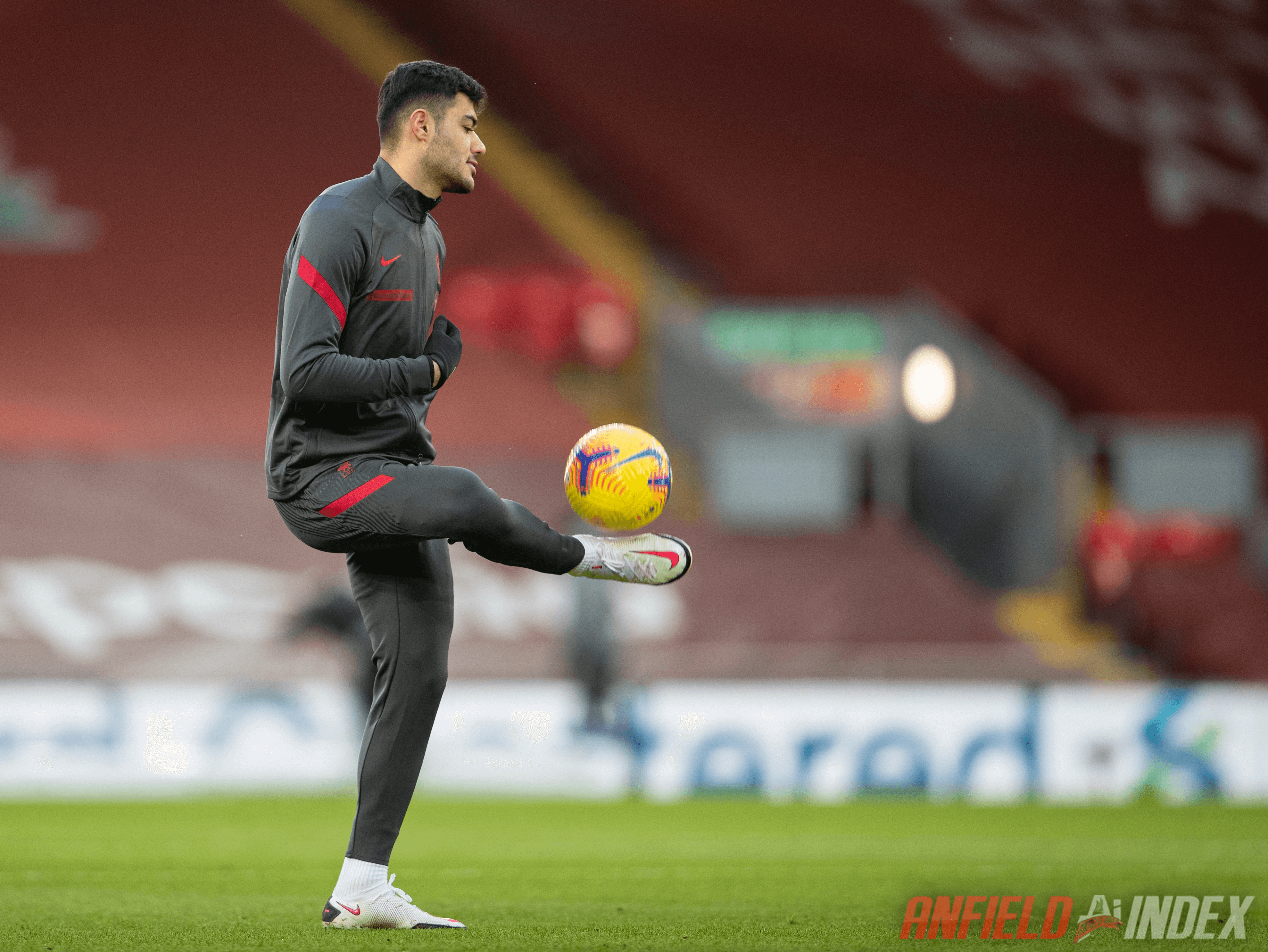 Konate Throws Liverpool Gauntlet Down To Kabak
A penny for Ozan Kabak thought's?
After a rocky opening few games in his Liverpool career, the recently turned 21-year-old defender has exuded calm and confidence — far belying his tender years — in his most recent appearances.
It was taken for granted that the Turkish international, who is on loan from Germany's Schalke, would have the £18M clause in his contract triggered that would allow him to move to Anfield on a permanent basis.
But now, it appears as if the Reds will recruit another centre half in the form of RB Leipzig's towering Frenchman, Ibrahima Konate.
Per reports in the Athletic, Liverpool will activate the France under 21 international's £40M release clause ahead of a summer move to England's north-west. Media outlets in Konate's homeland have corroborated the story and have also reported that the 21-year-old has even undergone a medical in Paris.
It would make sense for Jurgen Klopp to push for the signings of both players, especially because it isn't known how well Joe Gomez, Joel Matip, and Virgil van Dijk will recover from their serious injuries. Gomez, in particular, could take a considerable length of time — if he does at all — to reach his former impressively high levels of play.
But in the meantime, Kabak should play with a chip on his shoulder and treat the impending arrival of Konate as a challenge to prove his credentials and make the Reds choose to sign him, even if — in all likelihood — they will recruit him, regardless.
Having already played for Galatasaray — a huge club in the context of Turkish football — the former Stuttgart defender will be familiar with the pressures of representing a footballing institution like Liverpool. Part and parcel of that is dealing with speculation around players potentially joining the club and taking your spot. In the short term, it will be interesting to see how Kabak handles the possibility that he may end up back at Schalke and whether he — as the club will hope — will thrive.
There is a strong possibiltiy that Konate and Kabak could play together and form a partnership if and when they play without van Dijk, who is the club's indisputed first choice defender. The young Turk has played off the left hand side for the Reds in recent weeks and has looked comfortable in the role, despite spending the majority of his playing time in Germany play from the opposite side. Meanwhile, Leipzig — rather they have played a back three or a back four — have tended to play Bayern Munich bound Dayot Upamecano on the left hand side, with his fellow Frenchman playing on the right.
Next to Nathaniel Phillips — who has acted as the agressor — Kabak has played the more reserved, organisational and sweeping defensive role, allowing his team-mate to challenge for the ball on the deck and in the air. This is the opposite responsibility to his function at Schalke which saw him play as an aggressive, ball winning defender.
To see the Turkish international comfortable playing from either side of the central defence — which may sound simple, but to be able to switch seemlessly is no mean feet — or with different defensive duties is encouraging and Liverpool would be wise to, in addition to signing Konate, permanently take the 21 year old to Anfield.
To sign two of Europe's best young defenders for approximately £60M is a chance that the Reds cannot afford to pass up on.