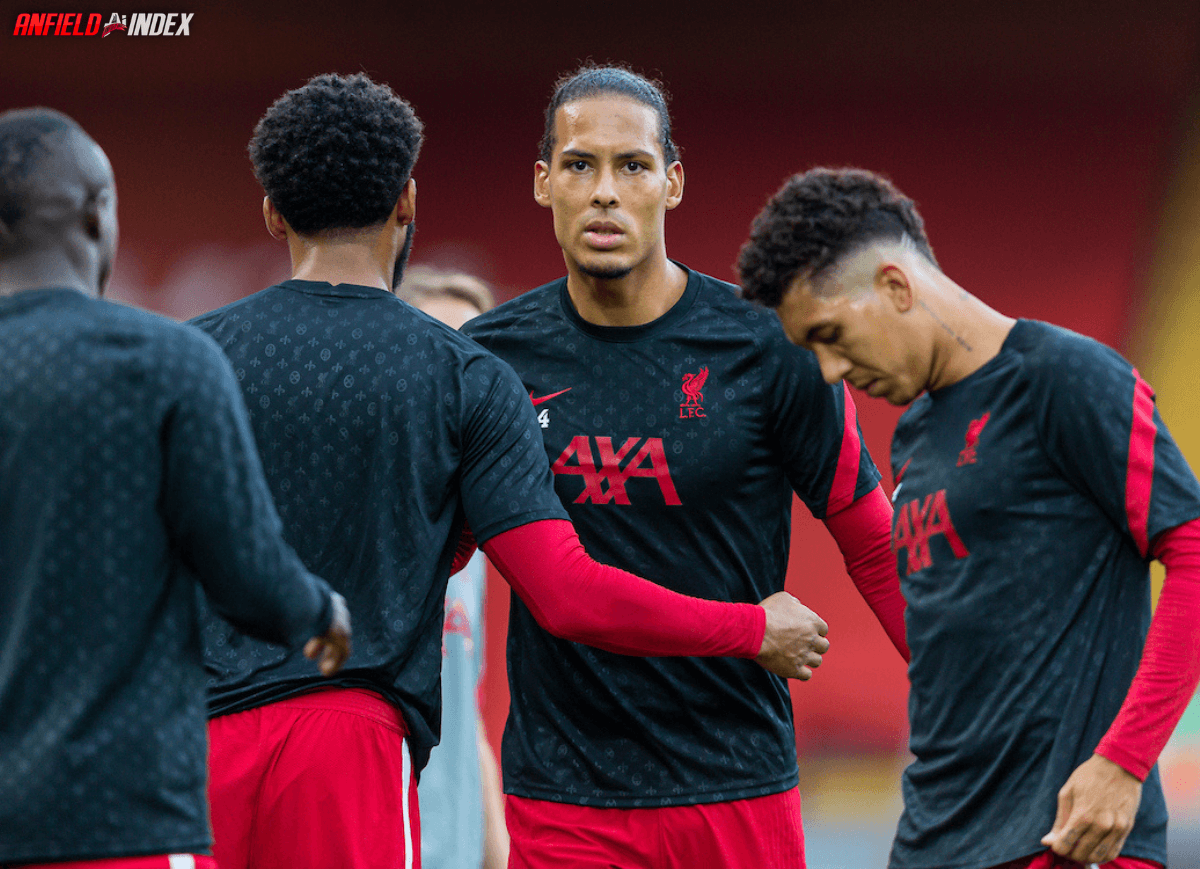 How Liverpool identify centre-backs
It might not necessarily be a good thing, but Liverpool do have a type. 
They know what they want from their attackers with Mohamed Salah, Sadio Mane and Diogo Jota all sharing a number of similar traits and metrics. 
On one hand, it is positive that the Reds know exactly the sort of player they want in the final third. If we're being overly critical, you can make the point that it makes them somewhat predictable in the market. Selling clubs must know they have a talent on their hands if Liverpool come knocking for one of their attackers. Analysts at clubs must be aware that their forwards are posting numbers that may interest the Merseysiders, too. Hasn't happened yet, though, so maybe it won't. 

It's also quickly becoming clear that those at Anfield have a particular type when it comes to centre-backs.  
During January, it was probably easier to name defenders not linked with a move to the Premier League champions. It genuinely felt like a new name every single day, and then on deadline day, it was ramped up. New names seemed to appear in the media every hour and Liverpool, allegedly, bid for a number of players. 
If reports are to be believed, there was Duje Ćaleta-Car, David Carmo, Edmond Tapsoba and Merih Demiral. After all of that, Ozan Kabak arrived on loan and Ben Davies was signed from Preston. 
According to David Ornstein, Liverpool are looking to add Ibrahima Konate to their ranks this summer and talks are at an advanced stage. Twenty3 posted a radar recently comparing the RB Leipzig defender with Ćaleta-Car.
Defensive numbers are often tied to how busy a player is. There's not much of a difference between Konaté and Ćaleta-Car here. #AskVizAnything https://t.co/yvGJLSaEeq pic.twitter.com/On7r4gxCCj

— Twenty3 (@Twenty3sport) March 31, 2021
They play in different leagues and in different systems with varied responsibilities, yet a number of their stats are similar. In fact, it is quite unnerving how they're almost identical in terms of output. 
Stats are usually dependent on how busy a player is. When judging defenders, this is key for context. For example, just because a centre-back is busier doesn't mean they're better. More often than not, one of a centre-back pairing is the aggressor and that will be why their stats appear to be better. Their actions can be quantified. 
This is what makes the Konate-Ćaleta-Car radar so, well, remarkable. They're tasked with different jobs within their respective systems yet they're posting identical stats in areas Liverpool clearly value. 
It is the clearest indication yet that the Reds have a specific type for centre-back, much like they do for wide forwards. It'll make life a little easier moving forward. Rogue links can be dismissed if a defender doesn't tick a majority of boxes. People will be able to profile targets with greater efficiency, too. 
Going off of the stats posted by Caleta-Car and Konate, Liverpool want an aerially dominant centre-back who attempts a minimum of 40 passes per 90. They need to play ~50% of those passes forward, and around six of them into the final third. Whoever arrives has to have experience in competing for at least four aerial duels while also being intelligent enough to not give away needless fouls. 
It may sound simple, but it really isn't and there will only be a handful of players who actually tick the majority of these boxes. Liverpool have a knack for finding them.