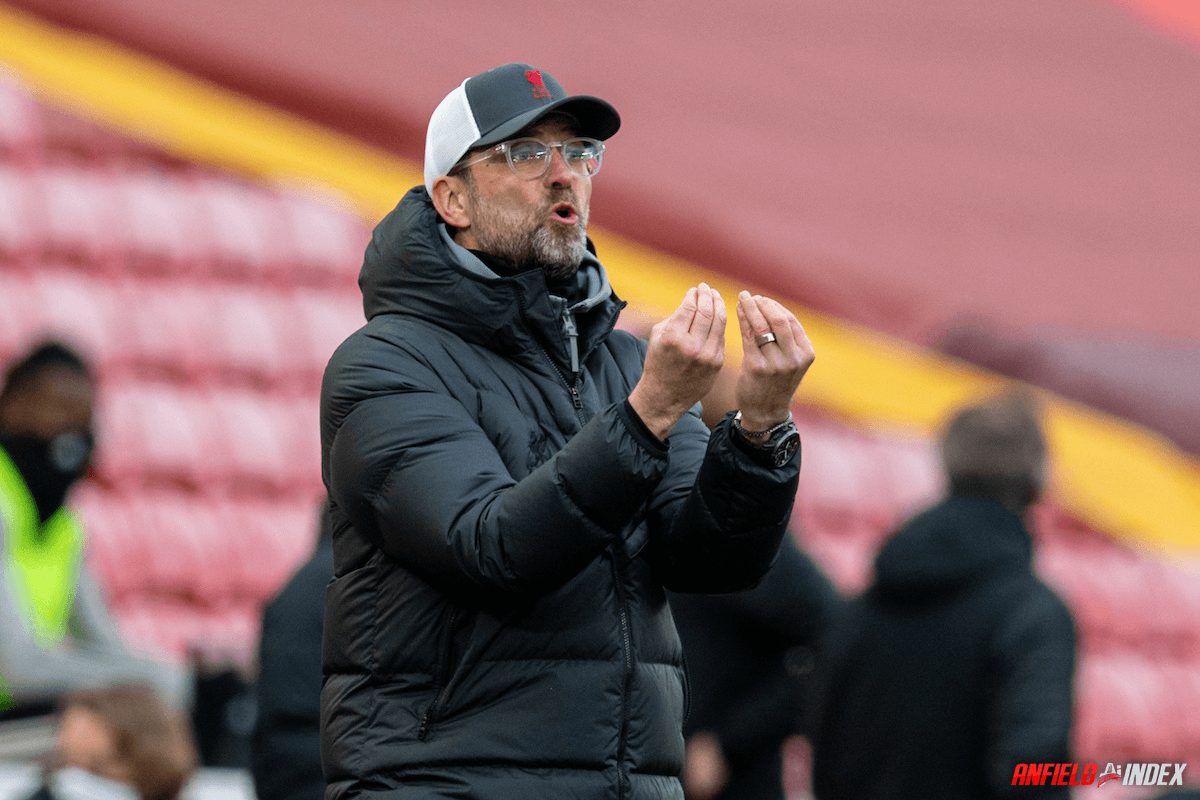 When did Liverpool's tactics become so predictable?
I'm sure I've written the start of this article about a million times this season – but here we are again.
Another game, another disappointment or so it seems with this Liverpool side that lulled us into a false sense of security with a convincing win over Arsenal last weekend.
Against Real Madrid however, it was a totally different story. A first half horror show saw the Reds fighting an uphill battle for the remaining 135 minutes of the tie, and boy is that what they now face.
It was another of those really frustrating Liverpool performances that have become all too common this season, and the lack of spontaneity in their play was once more glaringly obvious.
Madrid clearly had a game plan and executed it perfectly – dictate the midfield, pin back and exploit the wing backs and put Liverpool's rookie centre backs under pressure with long balls.
And Liverpool just failed to deal with or counter any of what was thrown at them. Not only this, but they were pulled apart by Zidane's side's approach.
And aside from a brief flurry of activity at the start of the second half which, in fairness, did bring some fortune their way, that was it.
Madrid simply sat back and soaked up the pressure. There was never any doubt that anything radically different was going to be thrown at them, nor was there a real fear for them that Liverpool might start to muster a comeback.
They knew what was coming, the patterns of play were so predictable and that in turn made it all too easy to defend against.
It never used to be this way when coming up against Klopp's side in recent years. If you hark back to the earlier years of his time at Anfield, it was a problem.
But in the last few seasons, this all-action Liverpool side had found ways of winning matches in all manner of ways.
They finally found a way to win ugly, they were capable of blowing teams away and were able to dominate teams and keep them at arm's length for 90 minutes.
Whether you want to choose to blame the reason for this lack of versatility on the wide-scale injuries and how that has impacted this side, then that's your call. And I'd agree that they've undoubtedly hurt Liverpool significantly.
But they can't solely blame injuries for everything. There are a lot of the same players out there that helped Liverpool to the league title last season, so there really should be more to off than what's currently being put forward.
And there's no mistaking that Klopp isn't exempt from criticism here, too.
His insistence on playing a high defensive line behind a midfield and attack that isn't pressing as effectively, and with two rookies at centre back, is equally as confusing.
The insistence on crossing into an empty opposition penalty area seems to have been somewhat left behind of late, but the pinging of hopeless long balls forward is still something I'd call a problem.
Esepcially against Madrid – it simply wasn't sticking up front, so surrendering possession almost instantly was just inviting pressure back on to the side that was struggling to cope with Madrid's calculated excellence.
It reminded me a little of the performance against Chelsea at Anfield recently, another game in which Liverpool were easily second best.
I'm sure there are more examples of this, and I'm sure I'm not alone in thinking that this season has just been all too much like groundhog day.
Whether something will change when all of those out with injury come back into the side remains to be seen, but there's no point crying over that at the moment.
The players Klopp has at his disposal can do more, and that's arguably the most irksome thing about it all.