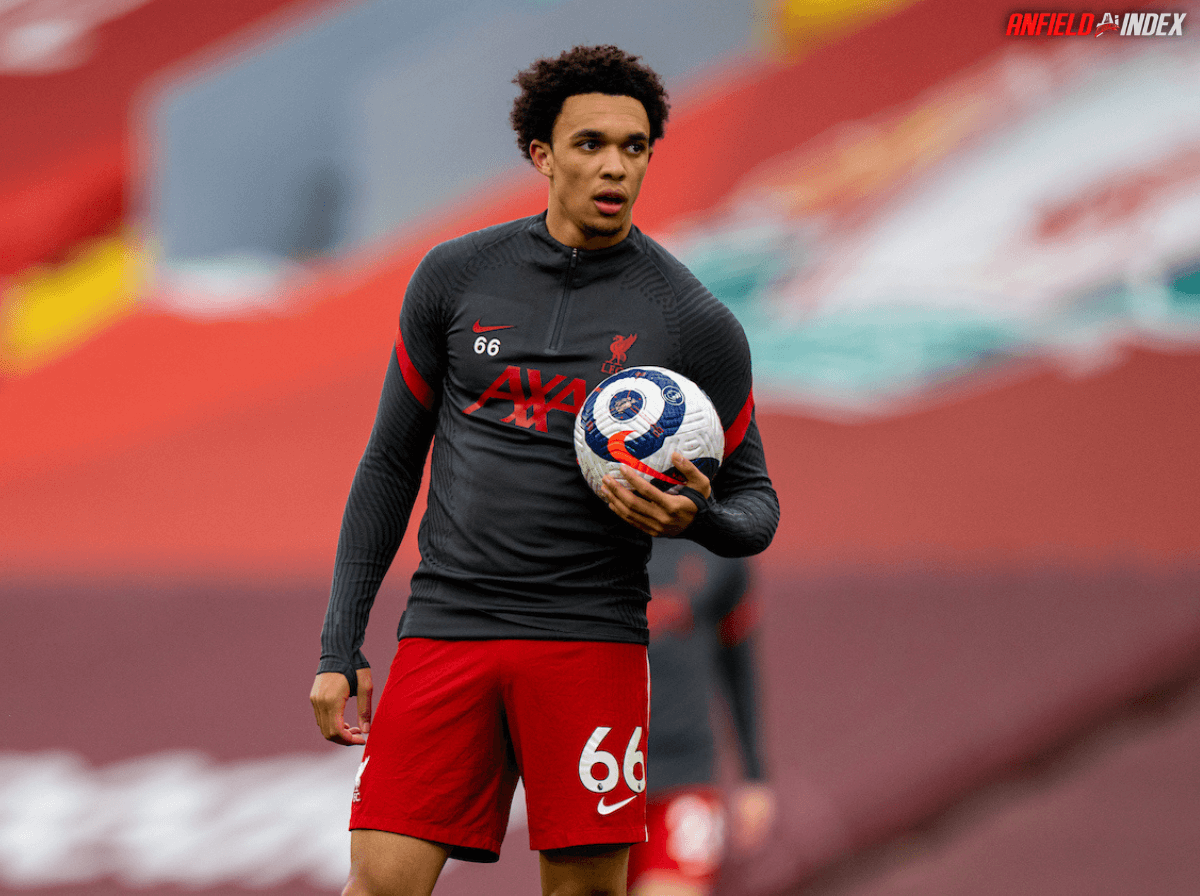 Analysis: Why Alexander-Arnold must stay at right-back for Liverpool

It is a yearly occurrence now. It doesn't matter what Trent Alexander-Arnold does, talk inevitably turns to whether or not he should be doing whatever it is he's doing from the centre of the pitch. 
If he's bossing things from the right, the narrative seems to be but imagine what he could do from centre-midfield. 
Alternatively, when he's struggling at right-back, people start to suggest that he needs to move into the middle third for his own good. 
Alexander-Arnold's omission from the England squad was the catalyst for the conversation this season. 
Gary Neville, Jamie Carragher, Rio Ferdinand and Ashley Cole have all been critical of his defensive performances recently. Granted, he hasn't been at his best this season, he seems to be unfairly scrutinised. 
For example, Reece James doesn't have his outings dissected like the Liverpool right-back and Kieran Trippier barely gets a mention because he's playing in Spain. Back when Neville was playing, few focused on the performances of right-backs. It was funny to see a clip posted recently on Twitter of the former Manchester United full-back lunging in against David Ginola and not getting anywhere near him. 
David Ginola vs Gary Neville, 1996. pic.twitter.com/oAyDz6aha1

— 90s Football (@90sfootball) April 11, 2021
If Alexander-Arnold did that now, Neville would turn it into a feature on Monday Night Football. 
Liverpool's No66 is held to different standards. In fact, I don't think a full-back has ever had to put up with what the 22-year-old has. I don't think any defender has ever had to do what he does. 
Think about it, he's expected to be perfect in everything he does. If he misses a tackle, rivals fans use it as evidence that he's a poor defender. If some of his crosses don't find a team-mate, banter accounts on Twitter make a big deal out of the number of time he loses possession. 
Instead of being praised for essentially being Kevin de Bruyne but from a right-back position, a role he's carved out for himself, he's criticised for, well, everything else.  
Ken Early penned a piece for the Irish Times recently in which he says Alexander-Arnold needs to vacate the right-back role for the benefit of his career. 
When you read it, what he's saying does make sense.
It essentially boils down to the fact he's a right-back and all preconceived notions of this position is that they're in the team to aid the defence. So if Alexander-Arnold and De Bruyne were both deemed to be out of position and they failed to track a runner, only the former would be scrutinised because he's supposed to be the defender. The function he plays for the team is overlooked. If that right-back position is exploited, he's at fault in the eyes of the masses. 
Early argues that a move into midfield would free him of that responsibility. He'd be allowed to dictate the game without the fear of being caught out of position. 
However, Liverpool's system isn't conducive to that. 
For starters, the midfielders are arguably more shackled than the full-backs. James Milner, Gini Wijnaldum and Jordan Henderson are regularly seen filling in for Alexander-Arnold and Andrew Robertson. 
Furthermore, the 22-year-old would be competing with Thiago, Henderson and Fabinho for not just a place in the team but for time on the ball. He'd likely see less of it than he does now. 
That is unless Liverpool change their system. They'd probably have to do that given there aren't many right-backs in the world who could do what Alexander-Arnold does. 
Not only are you depriving the world of a generational talent at right-back, but you're also relying on him to perform to a level despite being deployed in what would be a transitional team. A new full-back, a shift in the system and a new midfield combination, that isn't an easy situation to thrive in. It seems risky to move him when he's a guarantee at right-back right now. 
Using Phillip Lahm and David Alaba as examples as to why this might work is also unfair. Those two are exceptions to the rule. Both played for the dominant team in the league and both weren't exactly playmakers from their full-back position. Pep Guardiola wanted them more involved so shifted them. Alexander-Arnold is already involved and a key cog in how Liverpool attack, moving him won't have the same benefits. 
Moving the scouser would see the Reds lose a special talent at right-back. It'd also potentially lessen Alexander-Arnold's impact. He could go from world-class to just another midfielder.