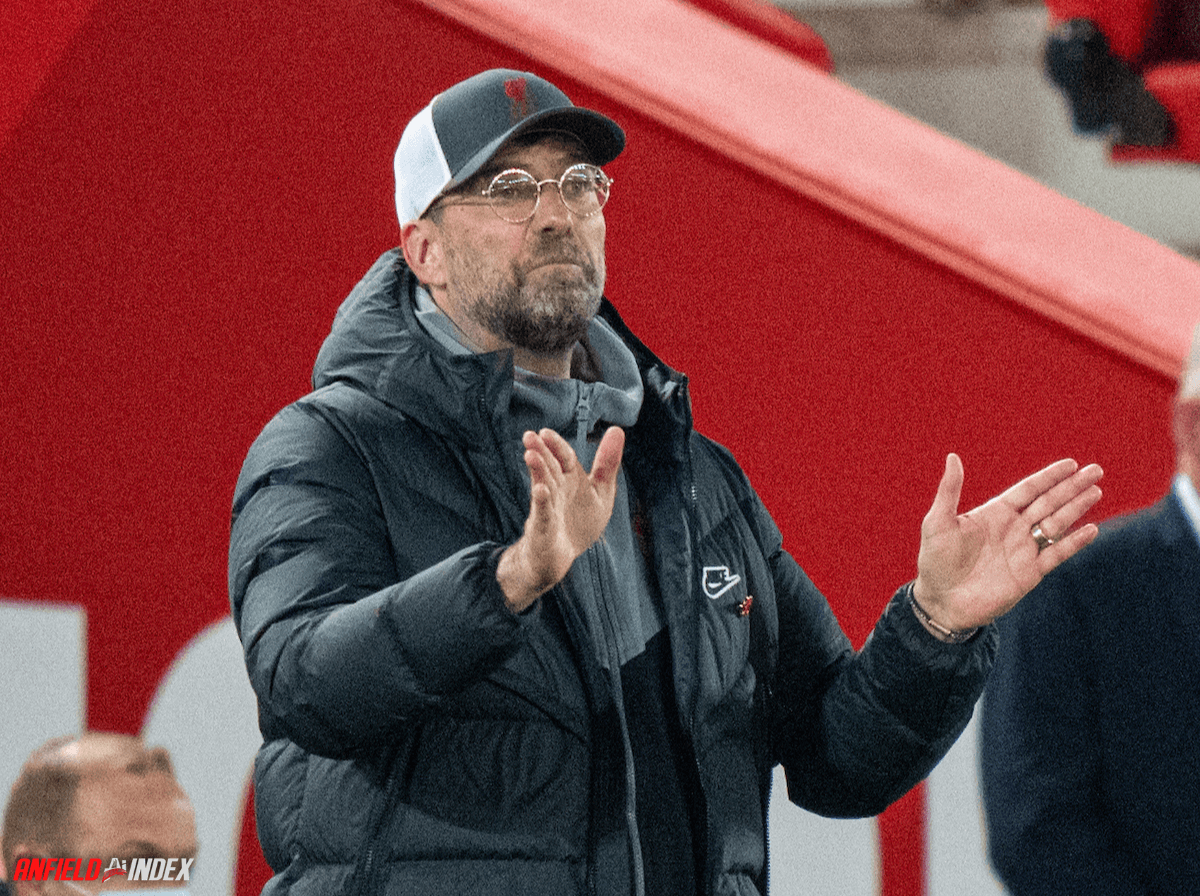 Liverpool's battle to save their season starts now
So, a trophy-less season it is then.
Liverpool's Champions League dream ended in all-too-predictable fashion on Wednesday night, with poor finishing yet again proving fatal against Real Madrid.
While much of the focus has understandably been on the Reds' centre-back woes, with Virgil van Dijk, Joe Gomez and Joel Matip all absent, their struggles in the final third have been just as problematic.

It is hard to be too critical of Mo Salah during a season in which he has already scored 28 goals, but he was horribly guilty of wastefulness at home to Madrid.
At least the Egyptian is still getting into good positions time and time again, however, with the same not being said of Sadio Mane and Roberto Firmino.
Their drop-off in 2020/21 has been alarming and the pair have now scored two goals and registered four assists in their last 24 appearances combined.
Expecting a team with so many current problems to go all the way in Europe was expecting too much, even by Liverpool's dramatic standards, and they now just have Premier League commitments to focus on.
While some league games can have nothing riding on them by the time spring arrives – it has happened to the Reds far too often in the past – this is a critical period for Jurgen Klopp's side.
In fact, it is a seven-game spell that will ultimately decide whether or not this season has been a complete disaster, or one that Klopp and his players have managed to salvage.
While the idea of Liverpool scrapping their way to a top-four finish seemed almost impossible last summer, following such a dominant title win, it would now feel like a significant achievement.
The Reds have had to suffer with so much adversity since their glorious triumph, starting with the agony of not being allowed to celebrate it with the supporters.
No sooner had they been crowned champions that another season was starting, too, with no time to bask in the glory or recharge the batteries.
Three league wins in a row to start the campaign suggested all was well, but the injuries have racked up to an astonishing level, shocking VAR calls have robbed Klopp's men on endless occasions, key players have dipped and empty stadiums have made for lifeless atmospheres.
It has all added up to a heartbreaking title defence and it is easy to see why everything has eventually ground Klopp and his players down.
These next seven fixtures represent their chance to rescue things, though, giving themselves something to feel proud of, even if it is a far cry from their 2019/20 brilliance.
Starting with Leeds on Monday night, Liverpool have to enjoy a stellar end to the season, gaining the required ground on West Ham and Chelsea, and sneaking into fourth place.
Leicester aren't completely safe, either, and with Tottenham and Everton also battling hard, there are essentially two more Champions League places available for six teams.
Away from the Champions League exit, Liverpool have quietly found some momentum domestically, winning their last three matches, against Wolves, Arsenal and Aston Villa.
The football hasn't always been eye-catching and the performances haven't been consistently dominant, but there have been signs of belief growing.
What the Madrid game cannot afford to do is see that momentum evaporate – this is where these players have to show they still possess a monstrous mentality.
With Chelsea having a Champions League semi-final to focus on – they are also in the last four of the FA Cup – and West Ham punching above their weight and now missing key man Declan Rice, Liverpool have to fancy their chances.
They are only two points adrift of the fifth-placed Blues, three behind the Hammers and four away from Leicester, so it is far from an impossible task.
Not only that, but barring the painful annual trip to Man United, which invariably sees Liverpool forget how to play football, the remaining games look perfectly winnable.
Leeds will pose a threat but they have nothing to play for, while the home meetings with Newcastle and Southampton are games the Merseysiders simply should be winning.
A trip to West Brom then follows, with the Baggies potentially relegated by that point, while Burnley (A) and Crystal Palace (H) complete the campaign, both of whom could already be on the beach.
Liverpool couldn't ask for a much nicer run of games, giving them a good chance of securing a top-four finish.
The thought of the Reds finishing outside of the Champions League places is a grim one, considering the impact it could have on summer transfer business and the team's trajectory under Klopp.
It highlights just how vital it is to avoid happening.
Should Liverpool get the job done, however, it should be viewed as a superb effort, having had to tackle so many obstacles in the last seven months.
Their season is teetering on the edge at the moment, waiting to go one way – what happens in the next month or so could be so pivotal, in terms of how the rest of Klopp's reign pans out.