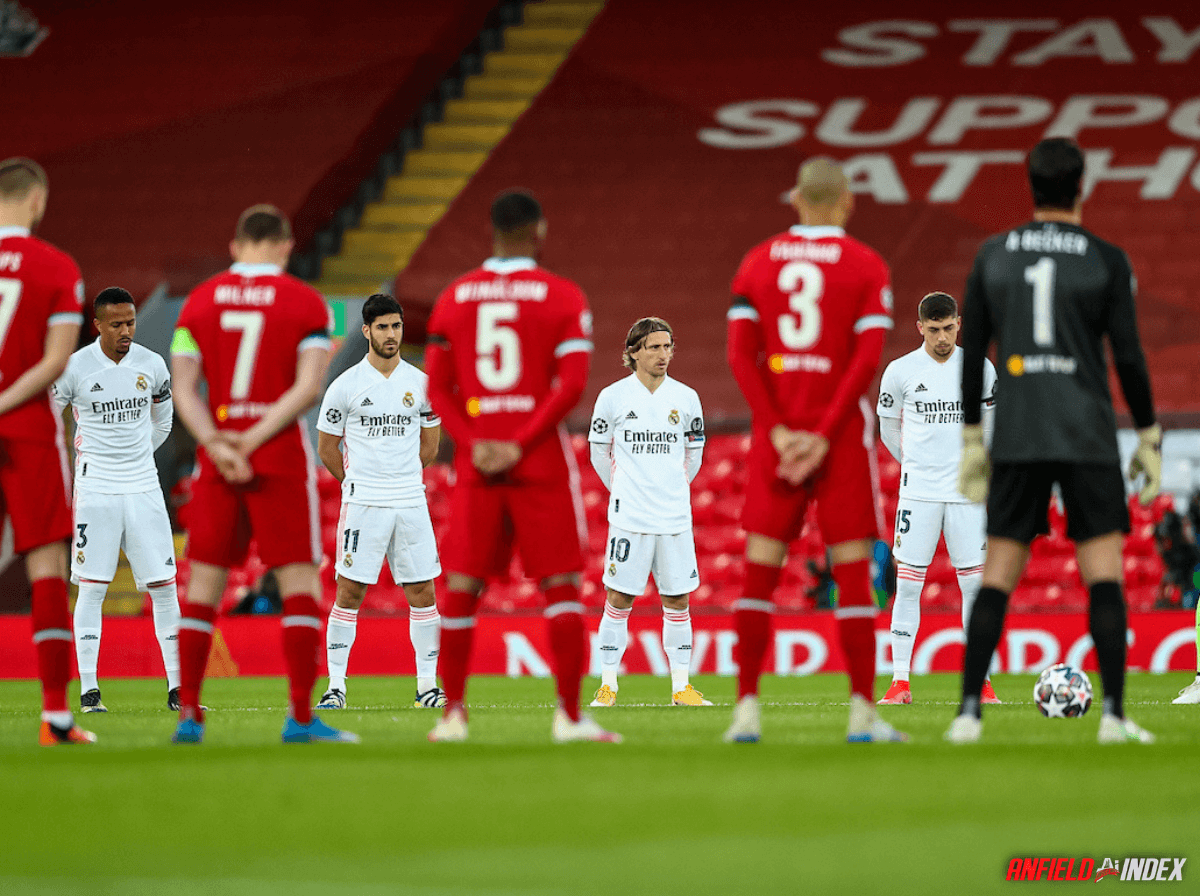 Analysis: Liverpool's midfield conundrum

For a while now, it has felt as though Liverpool have been assembling what could best be described as a Swiss Army midfield. 
Jurgen Klopp has referenced it recently. Firstly, against Chelsea, he implied that James Milner got the nod ahead of Naby Keita for his leadership qualities and not for footballing reasons. 
Then, ahead of the first-leg tie against Real Madrid, Klopp explained the reasoning behind Keita's inclusion in the starting XI: "Real [Madrid] kind of man-mark, so you need dribblers who can turn and make the next situation a big advantage. That is Naby's job tonight."
Liverpool wanted different players for different situations and systems. 
It is perhaps why Thiago didn't start either of the quarter-final ties. He brings a lot of on-ball quality, and he's not afraid to do the dirty work, but the Reds clearly wanted energy in that midfield third to stop Madrid from dictating proceedings. In the first leg, it backfired. In the second leg, however, it worked and the hosts smothered the visitors with Gini Wijnaldum, James Milner and Fabinho all winning their midfield battles. 
We then witnessed the limitations of having this Swiss Army midfield. 
Around the hour mark, Liverpool replaced Ozak Kabak and James Milner with Thiago and Diogo Jota. 
As a result, the 4-3-3 morphed into a 4-2-3-1, Fabinho was shifted from midfield into defence and the No6 partnered Wijnaldum in midfield. 
The whole dynamic changed.
Klopp, speaking to BT Sport, referenced it in his post-match interview: "Second half, after kind of 60 minutes then, they took a little bit of control. They had more of the ball." 
Milner echoed his manager's thoughts: "Maybe with a few of the substitutions sometimes you lose your way for a few minutes until the guys get into the game and stuff like that." 
There's an argument to be made that the plan all along was to stay in the game for 60 minutes and then let loose for the final 30. But what other options did Klopp truly have?
Liverpool didn't have another Milner on the bench. They don't have another player with a similar profile to Wijnaldum. The rest of the midfielders are all on-ball ones, whereas those two do a lot of their work without it. 
Keita and Alex Oxlade-Chamberlain are ball carriers. Thiago is a tempo-setter. Curtis Jones and Jordan Henderson weren't available.
On one hand, it is a positive that Klopp has all of these options. But what use is it if each of them needs a specific system to thrive? Liverpool had Madrid on the ropes in the first hour playing a certain way. Had they been able to bring on players who could slot in and replicate what Milner had been doing, they might've been able to eventually wear down the LaLiga side. 
Instead, the Reds had to reset and lost whatever momentum they had. It was quite a significant change, too. Think about it, two subs impacted every single part of the team. 
The centre-back pairing was changed, there was a new-look midfield and an attacker was added. That dramatic shift can be the jolt needed when a side is struggling. It can be counterproductive when a team is playing well though. 
In theory, the horses for courses idea is a great one. You have players with different traits for different matches. In practice, however, it isn't quite as straightforward as that. It isn't just a change in midfield. These tweaks impact the entire team. A playmaker in midfield lessens the involvement of Trent Alexander-Arnold, for example. A dribbler in that area likely sees Firmino suffer because he's not being used as a link-up player. 
The odd wildcard is required for the unpredictability factor, but Liverpool need similar players to those they already have.