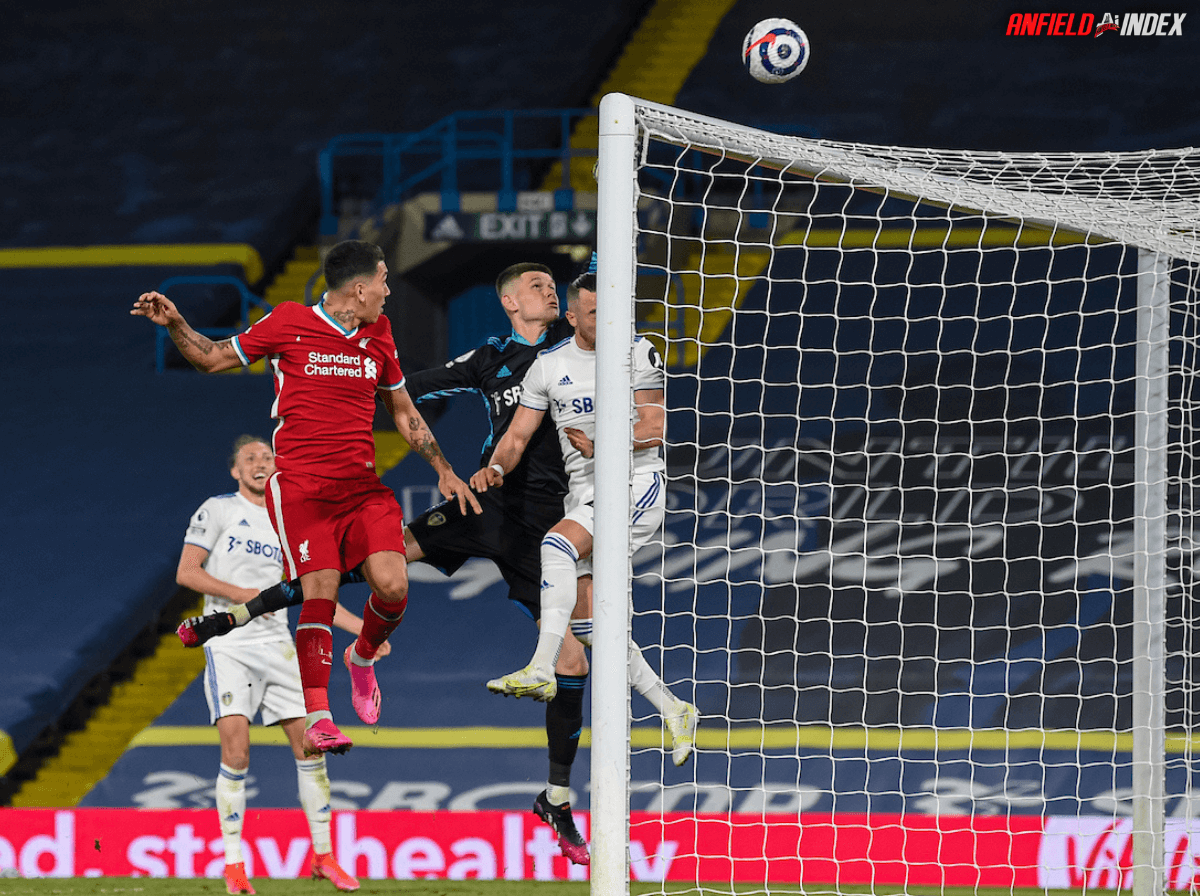 Super League aside, Liverpool's wasteful finishing is an issue
It seems almost counter-intuitive to be writing about anything other than the colossal fallout from the crumbling of the Super League, but here I am trying to pull a semblance of logic into my brain.
Did I dream it or was there a football match that Liverpool were involved in recently?
The 1-1 draw at Elland Road was a disappointing result, and one which has largely escaped much analysis due to the ongoing saga across work football, but it bears reminding that once th dust settles a little, this could b a massive two points dropped by Klopp's players.

Wasteful finishing once again came back to bite Liverpool meaning they left Leeds with one point rather than three pivotal one, leaving them playing catch up with those above the once more in the race for the top four (yes it's still important).
The front three were each guilty of missing chances that could have sealed victory, leaving a bitter taste in the mouth when Llorente found the back of the net for the hosts late on.
It has been a reoccurring theme of late, with big chances going begging for the Reds. A team famed for its ruthlessness and attacking prowess in recent seasons seems to have forgotten how to turn chances into goals.
Jota's header and Salah's effort he scooped wide were arguably the best efforts that went begging, which again was a surprise given how lethal the duo have been of late.
It was the same story against Aston Villa at Anfield last time out when it looked to all ends that the game was going to slip away from Liverpool – only for Trent Alexander-Arnold to save the day.
Progress into the Champions League semi final was there for the taking in the second leg against Real Madrid only last week but again, Liverpool's inability to put the ball in the back of the net prove their downfall.
You can see it on the player's faces as well, they know it's close, and they feel the anguish when they're just inches away from adding the final piece to the puzzle.
It's a problem Klopp's got to try to rectify and soon, but there is a flip side to all of this, of course.
It wasn't long ago that we were bemoaning a stagnant, toothless and limp Liverpool that didn't look like hey could score if they played football all day.
At least now, chances are readily being created and we're instead sat here thinking what should have been had we bought our shooting boots rather than what could have been if we had actually turned up and played football.
I'm not sure which one is better or worse, but you can see the point that I am making.
The old saying goes that if you carry on creating chances, one day, a team is going to get a real hiding at your hands.
And I firmly believe that that could be one the way for one of Liverpool's upcoming opponents.
But will that all prove too little too late in a bid to secure European football next season (insert obvious Super League caveat here).
It remains to be seen if the ongoing ripples from the Super League have any affect on the mentality of the squad going forward – another speed bump Klopp's could do without in a season full of bumps along the way.
It'll be nice if things die down and we are able to focus on the simple matter at hand of 22 blokes kicking a sack of air around on a field for our entertainment at some point soon.
It'll be nice to do some proper analysis of what Liverpool can do on the pitch rather than in the boardroom. We might not want to circle back and look at our wayward shooting in Leeds as cause for us missing out on the Champion League – but it could be that important.
And yes, only in a world without the Super League.