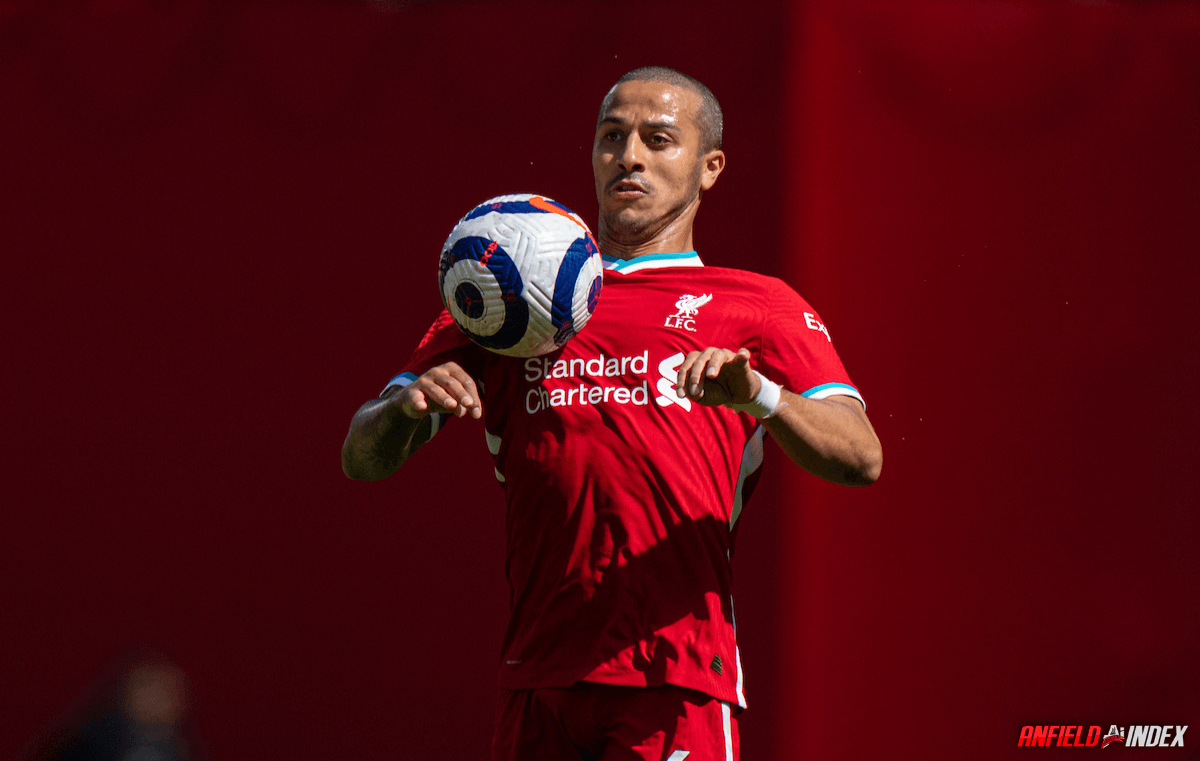 Assessing Thiago's debut season with Liverpool
There's no guide out there on how to use stats in football. Maybe there should be. After all, a stat without context is just a number. Mainstream media has been forced into embracing this part of the sport over recent seasons. They initially resisted, but it quickly became a case of adapt or perish. 
As a result, you now regularly see questionable usage of stats in articles written by old-school journalists who have very little experience with numbers. 
There's nothing wrong with them wanting to add this element to the content they produce, but making sweeping statements having ignored context can be quite damaging to the writer and to the publication they're writing for. Get it spectacularly wrong and people don't forget. With so much information available, ignorance is no longer an excuse. 

Phil McNulty, the chief football writer for the BBC, recently shared a Chris Bascombe article. In his tweet, he flagged a stat in a bid to highlight how disappointing Thiago has been for Liverpool this term. 
Telling stat illustrating Thiago's impact (or lack of) since signing for Liverpool in this piece by @_ChrisBascombe He has made 1,320 Premier League passes & no assists. https://t.co/9uctQflh9x

— Phil McNulty (@philmcnulty) April 26, 2021
In the piece itself, Bascombe likens the former Bayern man to Bastian Schweinsteiger and Juan Sebastien Veron, with both of them disappointing after a move to England, before he reveals that Thiago is yet to register an assist despite racking up 1,300 passes in the Premier League. 
Firstly, there's a clear misunderstanding of Thiago and his role. 
In his final three Bundesliga campaigns for Bayern, the former Barcelona maestro racked up, on average, 2.6 assists per year. That was while playing for the dominant side in Germany. 
He's not a final phase player. 
He's a tempo-setter. He helped Bayern pin opponents. He was instrumental in them carving out opportunities and his patience when in possession was invaluable. 
Thiago didn't rack up assists or goals, but he ensured those tasked with causing problems for the opposition received the ball. Sometimes, you just can't quantify what a player does because, well, there's no end product. 
This often tends to be the case, though. 
Narratives are driven by output. When there's nothing exceptional, they're an easy target.
Liverpool have had lots of issues this season, but Thiago isn't one of them. He was signed to give them something different from the centre of the pitch and he's done just that. 
There are countless examples of this since his move to Anfield.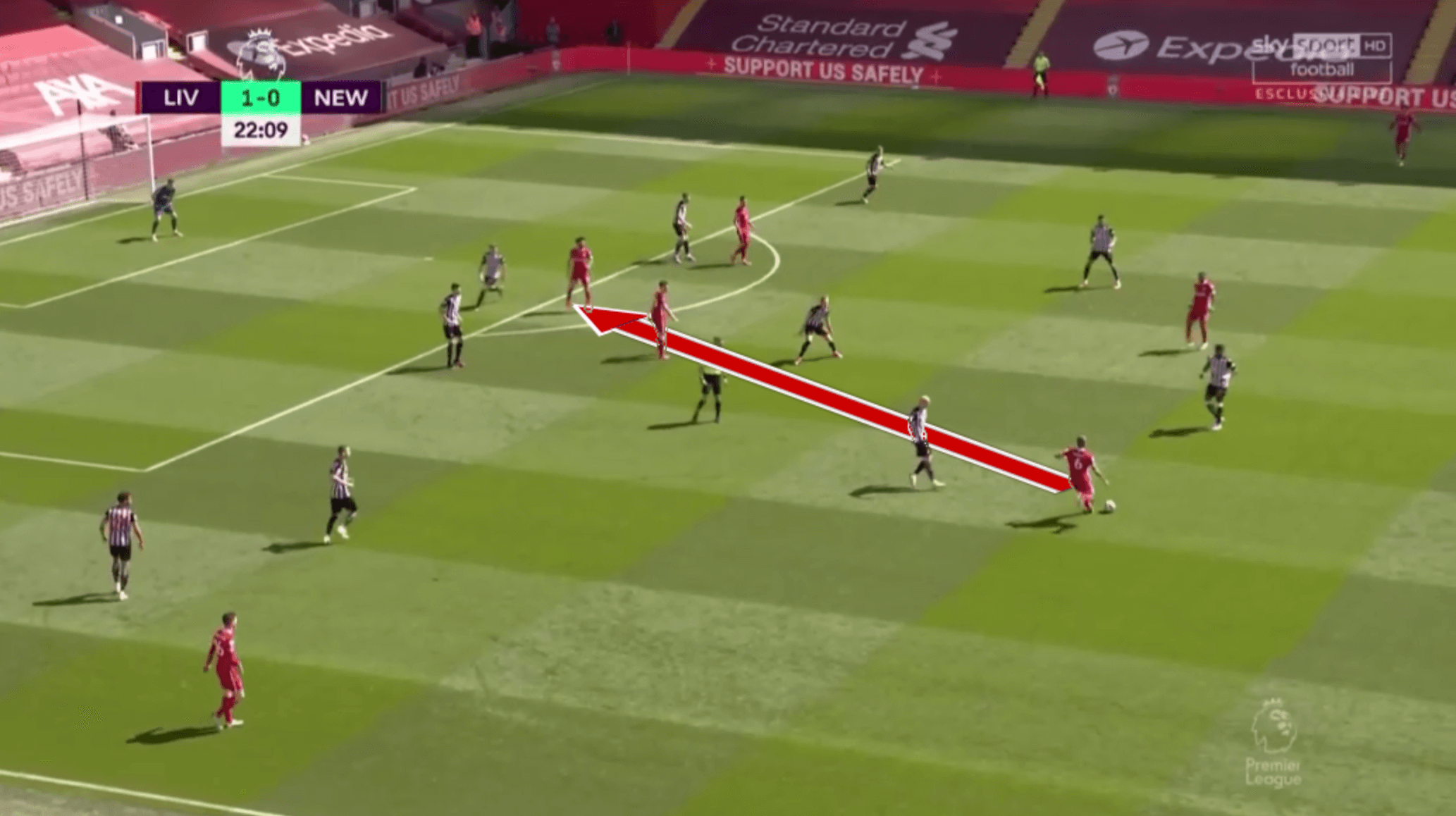 Against Newcastle, he plays a pass into the feet of Mohamed Salah that very few players even see, let alone execute. The No11 lays it back to Diogo Jota who fires a shot way over the bar. That was all Thiago, but had Liverpool scored he'd not be credited with an assist.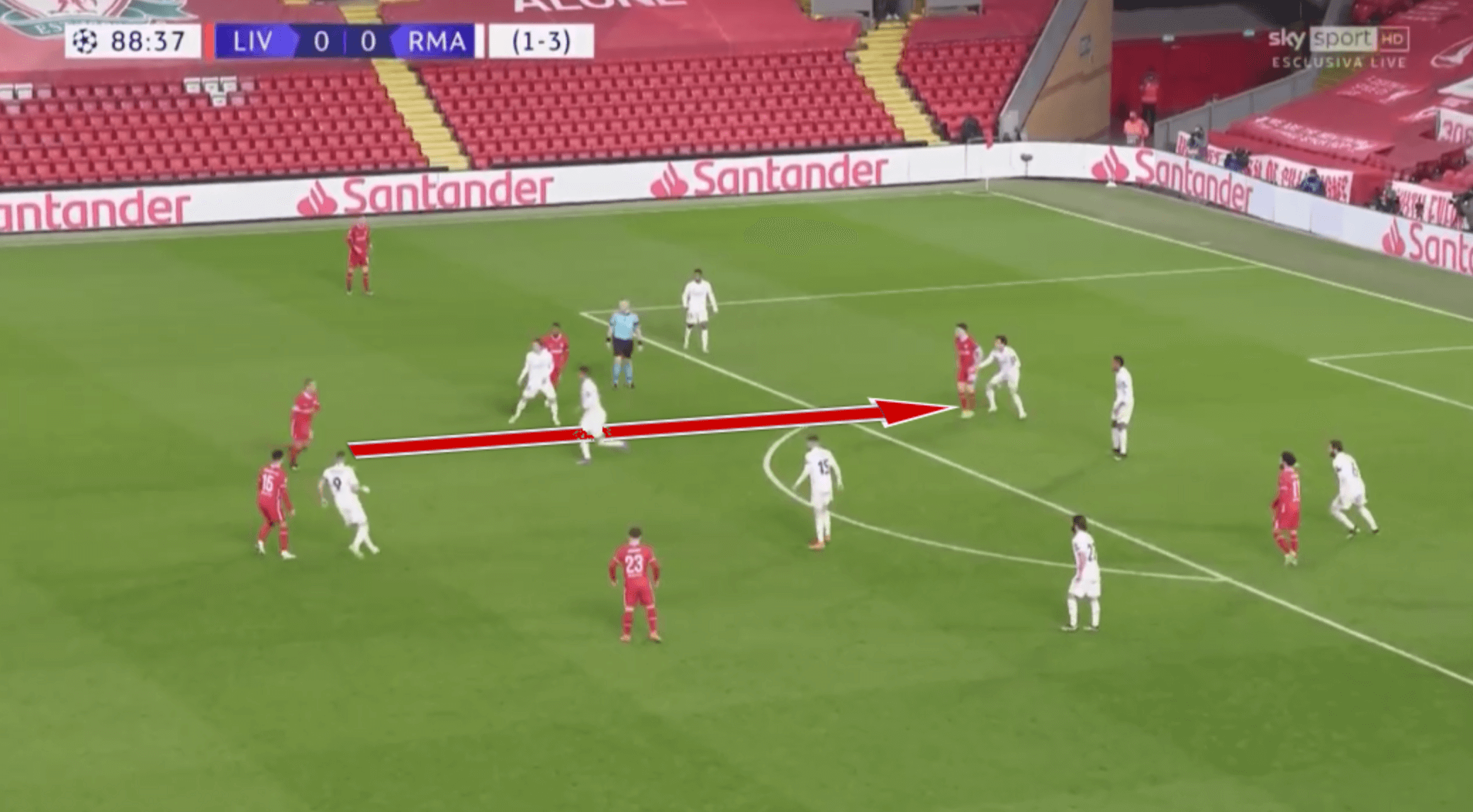 There was a similar situation against Real Madrid. The Reds retained possession well on the edge of the area but couldn't find a way to carve out an opening. They kept working the ball side to side. That was until Thiago picked up the ball and managed to poke a pass into the feet of Jota. He attempts to lay it back to Gini Wijnaldum, but it is wayward and what might've been a dangerous opportunity results in nothing. 
You could also include that scissor kick pass to Salah against RB Leipzig that really should've been finished off. He also played that pass to Sadio Mane in the Goodison derby, you know when a stray armpit hair was offside. 
Many of the progressive, inventive and incisive passes played by Thiago wouldn't have directly resulted in a goal. That is why it is pointless to judge him on what is a flawed metric. 
Assists aren't a way to judge creativity. A simple two-yard pass prior to a 60-yard slaloming run and goal counts as an assist. Yet a player isn't rewarded with an assist having beaten six men, after seeing a team-mate fluff his lines from six-yards out. 
The Liverpool midfield aren't there to assist, either. They're tasked with recycling the ball and covering for full-backs. It's why Wijnaldum hasn't registered an assist in over 5,000 passes. That isn't a criticism, it is just a way to further add context when looking to assess Thiago. 
Has the No6 been a revelation since the move? No. But he's done well enough in an injury-hit team lacking confidence in what is their worst run of form of the Jurgen Klopp era.