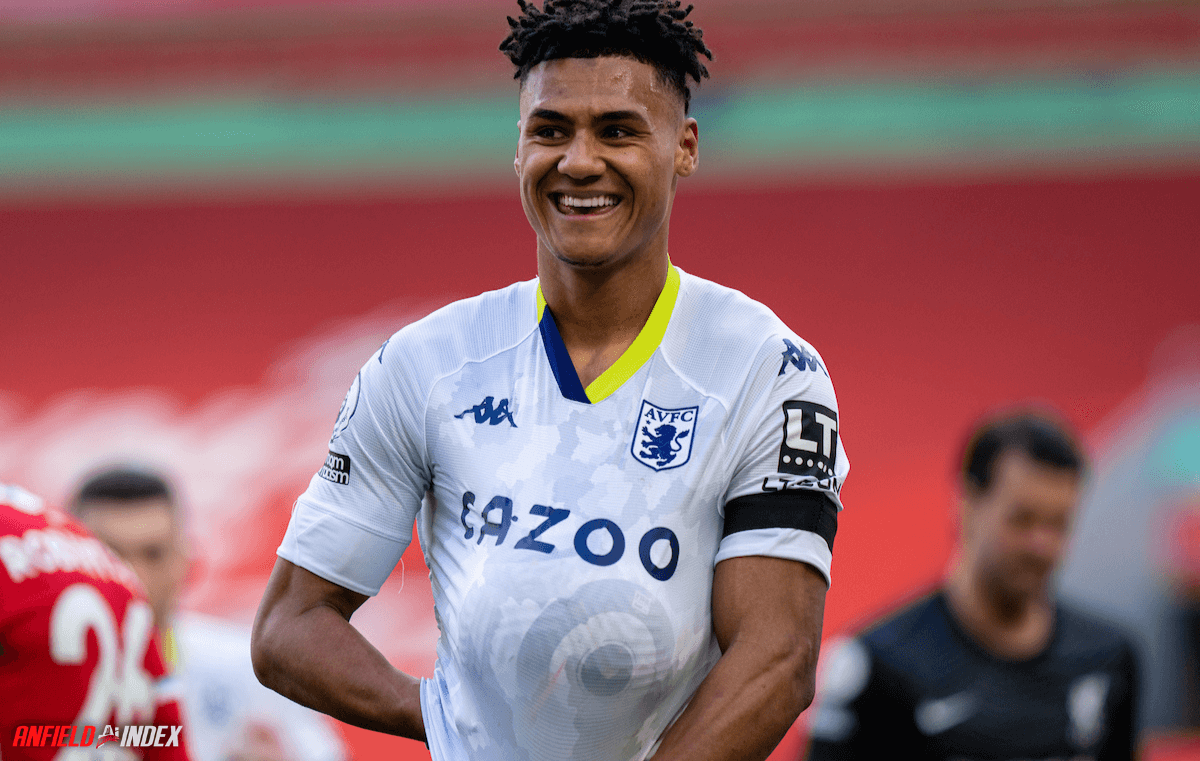 Ollie Watkins Should Be A Transfer Liverpool Avoid

The transfer rumour mill has gone into overdrive in the last few weeks.
Liverpool — like every other club — have had several players linked with a move to Anfield.
The latest name to be mentioned in the same breath as the Reds is Aston Villa forward, Ollie Watkins. Football Insider claims that the six-time European Cup winners are interested in adding the former Brentford forward to their attacking stock in the summer transfer window.
Jurgen Klopp and his squad know all too well about the talents of the 25-year-old, given he scored a hattrick in Villa's 7-2 mauling on the defending champions last October.
But despite this glut of goals and Watkins obvious talents, Liverpool — contrary to the rumours that have been bandied about — should avoid any transfer move for the newly minted England international.
The need to sign additional firepower for the Reds this summer is clear, with Mohamed Salah and Sadio Mane turning 29 before next season starts — and thereby needing long term successors — and Divock Origi and Xherdan Shaqiri clearly not of the standard required or, in the case of the Switzerland international, too frequently injured.
The signing of Diogo Jota from Wolves has been a huge success, with the Portuguese international — despite missing three months of football after being on the receiving end of a bad tackle in the Champions League against Midtjylland — notching 12 goals in all competitions.
Following the process that saw Jota emerge as the ideal candidate — remember that Watford's Ismaila Sarr was consistently linked with a move to the club — to provide the Reds with both competing for the front three and rotational options should be a route that Liverpool go down once again this summer.
Watkins, who has only had one season of Premier League experience, doesn't stack up to Jota in that regard. The Portuguese international had two season's of top-flight English football under his belt — as well as significant European experience, both from Wolves and his other clubs — before making the switch to Anfield.
Traditionally, Liverpool have been risk-averse in their transfer dealings and they like players to have built up a significant sample size of top-level footballing data before committing to signing them. This is why — despite knowing about their quality in lower-ranked European leagues — Liverpool signed Mane, Virgil van Dijk and Naby Keita after they left the Scottish and Austrian leagues respectively and had established themselves in Germany and England over the course of a number of seasons.
Signing Watkins — whose 12 goals and four assists in the league is an impressive return for a player in his first season at that level — would represent a gamble and, given the likelihood the Reds won't be in the Champions League and have the associated financial rewards, Liverpool are highly unlikely to roll the dice on players this summer.
Besides, the pacey forward represents more of the same of what Klopp can call upon in his forward line. The England international, like Salah, Mane and Jota, is a pacey forward and doesn't offer the physical prowess that will give Liverpool a point of difference.
Villa, whose spending spree in the two seasons upon being repromoted to the Premier League flaunted their wealth, will also be under no obligation to sell their top scorer and would likely only be tempted to do business at a price that Liverpool would consider astronomical.
The Anfield club do need offensive signings in the summer, but it is unlikely we'll see Watkins in Liverpool Red any time soon.