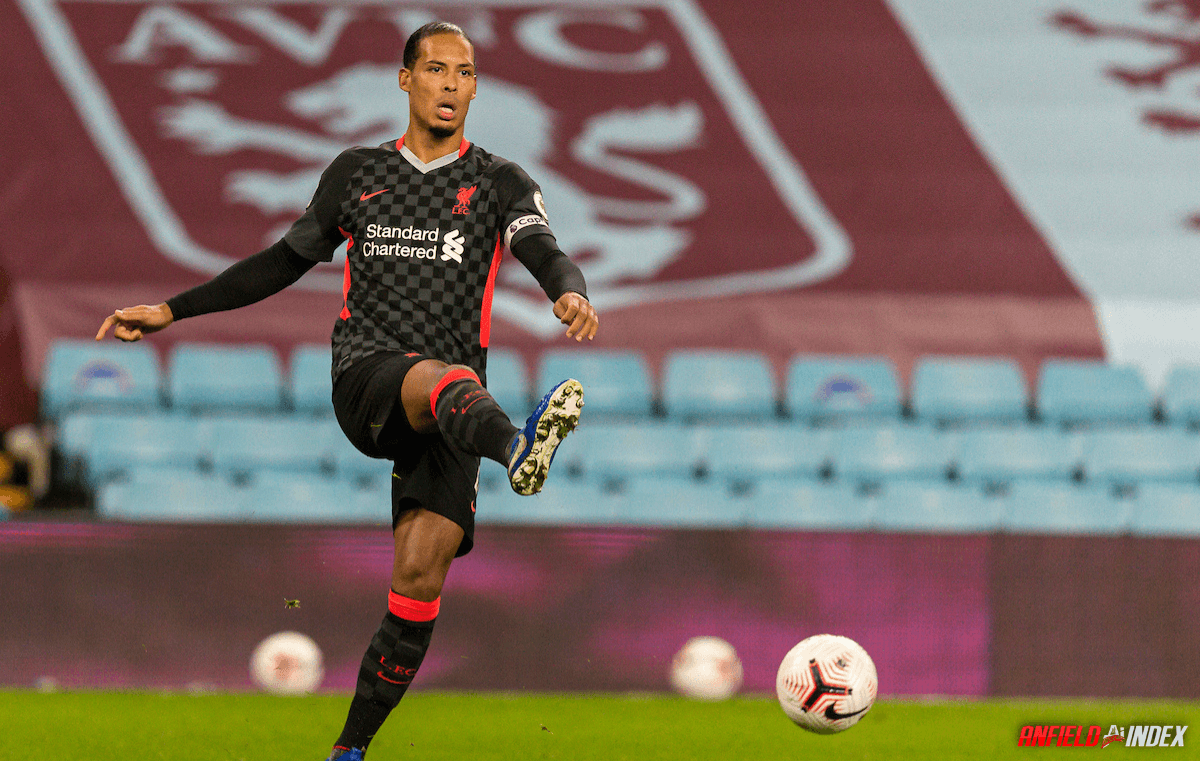 Liverpool Need To Address Lack of Height In Summer Window
With so many defensive injuries, Liverpool's season has really suffered.
It'll take no level of footballing comprehension to know that without Virgil van Dijk, Joe Gomez, and Joel Matip for most of the season the Reds have suffered in a defensive sense.
But so many absences in their back-line has hurt the Anfield club elsewhere.
Trent Alexander Arnold and Andrew Robertson — the team's creative hubs — have had to cut their attacking wings and play in a more reserved manner to protect the centre half pairing, which has, at times, been comprised of two midfielders and no natural defenders.
The midfield has also been negatively impacted with Fabinho — whose transition to becoming a centre half was mostly seamless — dropping into the back four meaning the team were without their best defensive midfielder. The chain reaction also meant that others, such as Georginio Wijnaldum, have overplayed and their performances have subsequently dropped off.
Perhaps the best gauge to see how Liverpool much miss their injured defensive personnel — and their height — has been how impotent the defending Champions have been at attacking set-pieces this season.
Last season, with Van Dijk, Jordan Henderson, Fabinho, Gomez and Matip all regularly adding their six-foot-plus frames to proceedings the Reds tied with Manchester City at the top of the Premier League's set-piece goals list with 17 each.
But now, devoid of most of their tallest players, the Anfield club have only scored six set-piece goals at the time writing, the last of which came in mid-December against Tottenham at Anfield, which was one of the last games Matip — measuring at 6'4″ — played before injury ruled him out for the rest of the season.
Even if the player doesn't directly attack the ball and score a goal or flick it on for a team-mate, they can contribute to a team-mate scoring by fixing the attention of an opposition marker and making space for someone else to benefit from.
And in the last two games, the lack of tall players in the team — which has coincided with the sizable Nat Phillips picking up an injury — has manifested itself in Liverpool conceding from a corner against Leeds and, against Newcastle, a long punt into the box.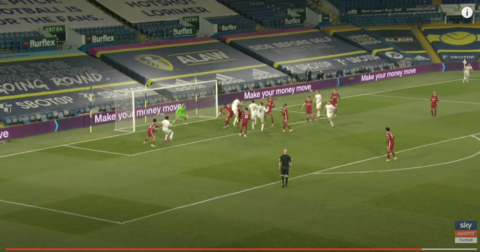 In the above image, we can see Diego Llorente nod home from a corner to give Marcelo Bielsa's side a deserved equaliser.
In the below screengrab — taken from the hugely frustrating 1-1 draw with Newcastle — the Magpies score after the Reds fail to deal with a long punt into the box and Joel Willock pounces on the second ball to score. Had Fabinho been in his defensive midfield perch and not having to play at centre half, it seems unlikely that the home team would have conceded such a goal and been so weak in the air.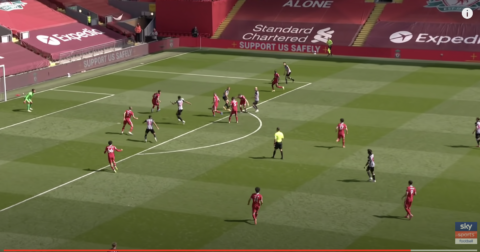 Reading between the lines of the latest transfer rumours, it appears that Jurgen Klopp could agree with this assessment that his team needs more height. Among the names bandied about and linked with a move to Liverpool, several of the players have been tall.
Dusan Vlahovic, Fiortentina's Serbian forward, is a player that the Reds have been apparently scouting for an extended period of time and he measures 6'2″.
Brighton's Yves Bissouma, a player earmarked by many as an ideal replacement for the outgoing Wijnaldum, stands at 6'0″ and would — if any move were to happen — add a physical element, as long as no lack of technical prowess, to the engine room.
Ibrahima Konate will, by all accounts, join Liverpool in the summer and the towering Frenchman bothers the clouds at a huge 6'4″ and would be a shrewd acquisition, especially at the £28M figure mentioned.
Michael Edwards and the Reds scouting team have received huge and deserved plaudits for their player profiling and scouting in recent years, but this summer their remit may be to rely on the measuring tape as much as the statistics.