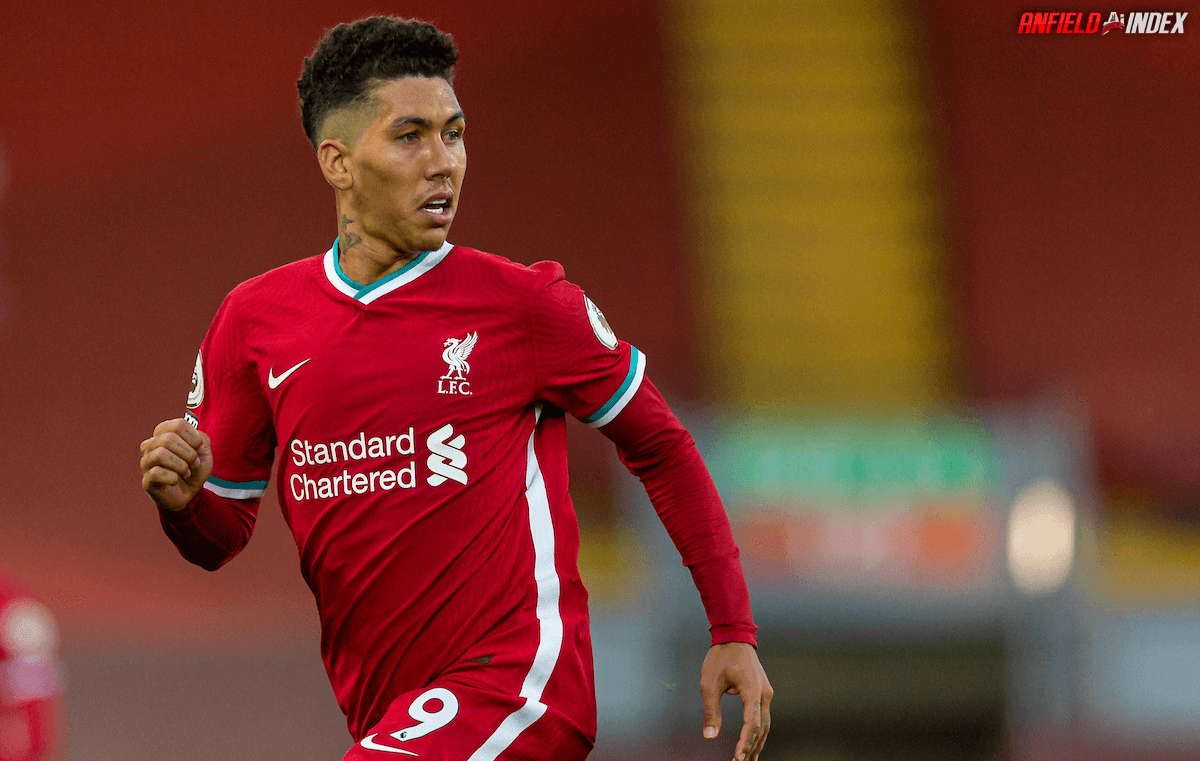 Bobby - A Sacrificial 9
Bobby – A Sacrificial 9
Roberto Firmino is a cult hero and a player of eccentricities both on and off the pitch. He is Liverpool's current number 9, and part of one of the Premier League most feared ever forward lines.
Signed in the summer prior to Jurgen Klopp's celebrated arrival to Anfield, Bobby was a signing from Hoffenheim very much in line with the transfer committees vision at that time. With Brendan Rodgers still at the helm, the purchase of both Benteke & Firmino seemed almost like one for the manger, one for the committee.

Bobby being a committee signing, for clarification.
Conspiracy theorists may even believe that  incoming manager Klopp had given his nod of approval to the Brazilian forwards purchase, given the strange way in which Rodgers decided to utilise Bobby in their brief alliance together.
The sabbatical aside, Klopp must have known he himself was Anfield bound long before his early season arrival, and would have surely had conversations with the people at the club tasked with bringing him abroad.
Nevertheless, Bobby arrived as a somewhat unconventional forward (something that has remained), in that he was neither an out & out striker nor a flying winger. He was an attacking player that could therefore be moulded into a system to suit Klopp's side, given his particular skill set.
With Christian Benteke, Daniel Sturridge, Divock Origi & Roberto Firmino within the squad in that first season, the competition for places was indeed how it should be at such an elite club. The system and form that had led to Brendan Rodgers dismissal left a very much open plan for the famous German to start building.
With gegenpressing a clear requirement within Jurgen's brand of rock & roll football, Bobby found himself more and more tasked into a prominent forward line role. His delightful combinations with fellow samba star Phillipe Coutinho allowed his abilities to shine, and so a hero of both workmanlike & sublime skill was accepted by the kop very swiftly.
His tenure with the reds has seen the general number 9 position evolve, from that of either a target man or off the shoulder striker tasked with scoring and working within the box, to a false 9 that who will draw defenders out to create space for ultra attacking wide men. The typical wide man of years gone by would scamper to the byline and deliver for the strikers to attack, regain possession and repeat. The new inverted model is often times required to be more prolific than the central striker, thus a sacrificial 9 is needed for the system to work.
Alan Shearer, Chris Sutton, Les Ferdinand, Duncan Ferguson, Ruud Van Nistelrooy all sit amongst the dying breed of striker, once so prominent. Bobby Firmino is utterly underrated, and despite his regression this last season (at least), there can be no more grateful players than Mo Salah & Sadio Mane. These two inverted wide men act as wide forwards that are tasked with breaking lines, where central defenders have been drawn out of position by Roberto's movement on and off ball. Bobby has the tactical ability and fleetness of foot to either create space or the telling ball to add to one of many attacks, and the trio has created a historical attacking threat that at one point was the envy of all.
Something has changed though, the low block has become more common place and covid-19 has created a significant change in all things football. This strange season  has seen both Bobby & Sadio struggle immensely, for varying reasons.
Bobby has been remarked as 'the system' at times. He was the instigator of the the press, the forward line defender and the man that allows other to express themselves. His inability to fully translate his work ethic into goals was never an issue when the wide forwards were scoring freely, and the back line was on VVD's watch. This season has seen many things make his lack of goals more apparent.
This season's failures (however effected by the lack of central defenders), bring's Klopp to a crossroads in his structural outline for the team. The false 9 was correct for the team which experienced huge recent success, but may have run its course. A shift to 4-4-2, 4-2-2-2 or 4-2-3-1 seems inevitable, and the need for more offensive ingredients to overcome the low block brigade may be a necessary step going forward.
So entering the final chapter of Bobby Firmino's Liverpool stay may see him operate a little less lonesome, though more rotational. I for one believe his continued inclusion going forward is the correct move, where need for depth is vital to compete. The further addition of that old school 9 would give a more viable target for the full backs to hit, and take the sole middle duties off Bobby's samba shoulders. More variation is the key, and this would hopefully unleash Firmino into a role requiring creation more than goal scoring.
Regardless of how the team evolves, the squad needs Bobby like qualities and that willingness to sacrifice himself for the greater good of the side, and a lesser role could suit his and the teams needs after many a demanding season.
Huge, significant & historic success was attained only a short while ago, & Roberto Firmino was a key part in all positives that transpired. To forget that would be naive, and to see the reds rise and overcome this season's adversity would and should bring that brilliant Bobby smile to the fore once again…
Steven Smith