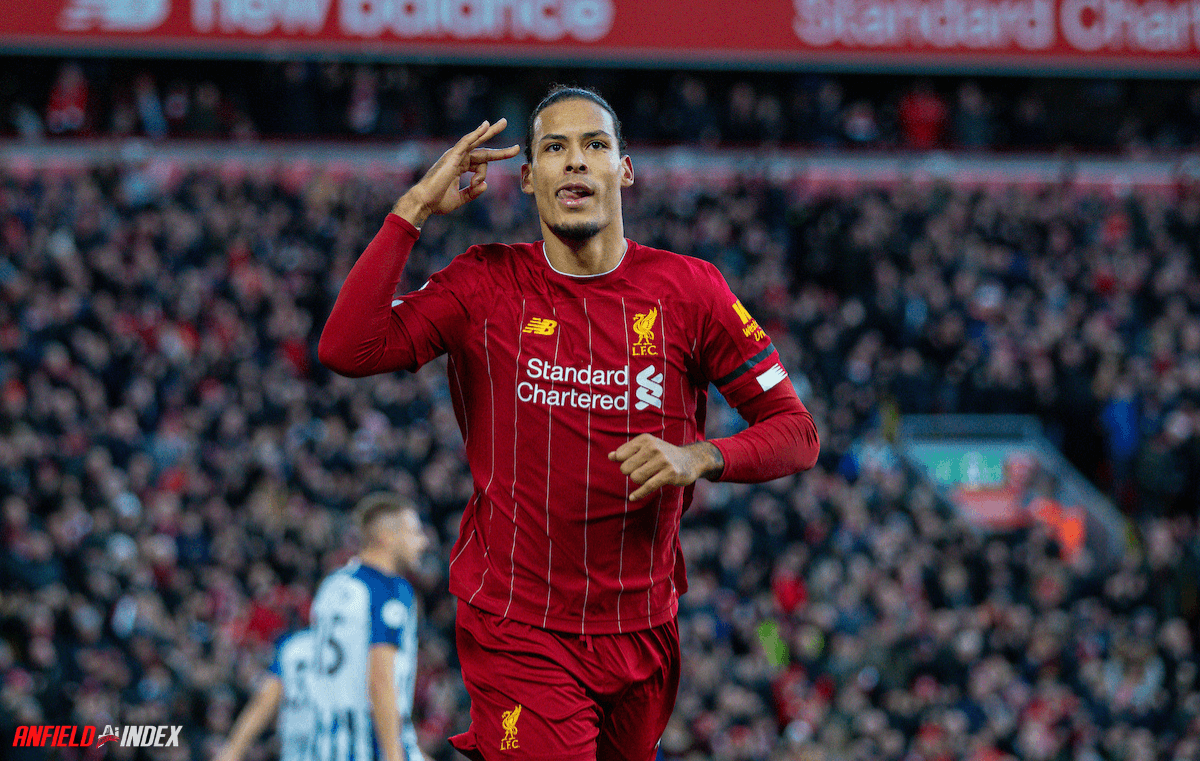 Virgil Van Dijk's impact on Liverpool
When Liverpool paid a club-record £75million to bring Virgil van Dijk to Anfield, they hadn't conceded fewer than 40 Premier League goals in a single season since 2009/10. On a couple of occasions, they'd even conceded 50. 
To challenge for a place in the top four, teams generally had to finish with a goal difference of around +30. It is obviously a bit more complex, but if you look back over the years, that, more often than not, seems to be the average requirement. 
If you take the three seasons prior to Van Dijk's arrival, the Reds, on average, conceded 47 goals. Going off that, they'd need to score 77 to challenge for a Champions League position. Title challengers usually finish the season with 80+ goals. 

So, before the Dutch colossus was signed, Liverpool would've basically had to score at a rate similar to those going for the title just to get close to a top four place. 
That is what happened in 2016/17. Jurgen Klopp's side finished the season with 78 goals, just seven fewer than champions Chelsea. However, Antonio Conte's team were 17 points better off. The Blues had more clean sheets (16 to nine) and conceded nine fewer goals in total. 
In Van Dijk's first season with Liverpool, the goals against total dropped to 38. In his first full season with the club, they had the best defensive record in the Premier League having conceded just 22. When the Reds claimed their first title in 30 years, they once again had the best record in the English top-flight, allowing just 33 goals against. 
In the No4's two full campaigns, Klopp's men, on average, conceded 27 while scoring 87. In both of these seasons, Liverpool racked up 95+ points. 
This isn't solely down to Van Dijk, Alisson and Fabinho also arrived to shore things up in the defensive third, but he played a significant role in helping the Merseysiders transition from top four hopefuls to Premier League champions, as well as reaching back-to-back Champions League finals. 
In his absence, Liverpool are on course to concede 40 goals yet again. There's been a lot of disruption this season due to the many injuries, so, again, this can't be linked exclusively to him not being available. 
The numbers do speak for themselves, though. With him fit, the team concede fewer goals. They go from competing for a top four place to battling Manchester City for the title. 
For that reason alone, Van Dijk is peerless. 
A lot of people are trying to put Ruben Dias in the same bracket as the Dutchman. But that narrative feels massively forced and very shortsighted
For starters, with four games left to play this season, City have already conceded more goals than they did in 2018/19. In fact, there's still a chance they finish the campaign having allowed more goals against than they did in 2017/18. 
Pep Guardiola has been at City for five years now. In terms of goals conceded, this season could rank third, ahead of the Catalan tacticians' debut campaign and then last year when he was juggling Fernandinho and Rodri at centre-back. 
This isn't to say that Dias hasn't been a great signing, but he's not had the same impact as Van Dijk had on Liverpool. The Reds went from conceding 47 to 27. City went from conceding 39, 27, 23 and 35 to conceding 24 with four to play.
Dias will no doubt be one of the best defenders in Europe, but is the real difference for City this season not just the fact they have a centre-back playing centre-back as opposed to a midfielder being there? 
We've seen it first-hand recently with Jordan Henderson and Fabinho filling in as a defender. They might do a good job, but having actual centre-backs there is a real game-changer.